Pat Fitzgerald hoping team's upswing lures recruits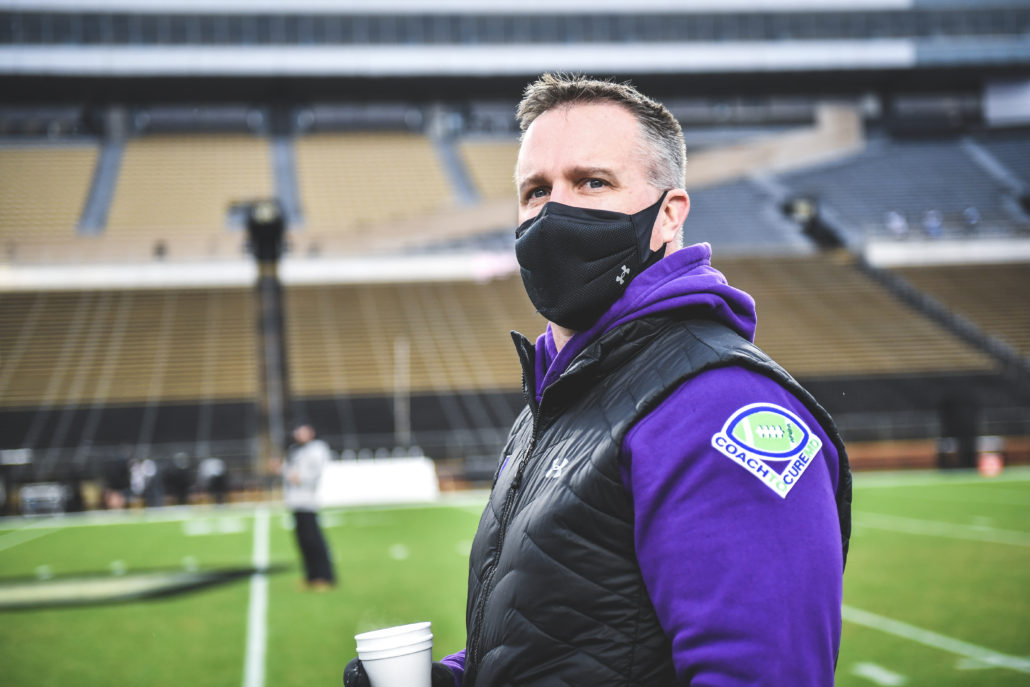 EVANSTON, Ill. — Northwestern has won four-straight bowls and clinched the Big Ten West for two of the past three seasons.
A school known for academics has turned into a fertile ground for student athletes to thrive on the gridiron. Pat Fitzgerald is the second-longest tenured coach in the Big Ten, and his alma mater is on the rise in several areas while navigating through this new decade.
It's evident in this year's NFL Draft, which will take place in two weeks. The Wildcats have two projected first rounders in offensive lineman Rashawn Slater and cornerback Greg Newsome. Not to mention several other players are expected to hear their name called over the three-day event.
Fitzgerald is very proud of his players and believes their success is a reflection on the state of the program.
"We've had a ton of NFL players during my time, I think last year was the most that we've had in program history since we started training camp," Fitzgerald said. "And now to have two projected first rounders shows every prospect in the country that you can come to Northwestern and you can have it all."
Northwestern has a great system to where transfers can come to the program and thrive. Fitzgerald has established a pipeline of success. The Wildcats' defense continues to be one of the nation's best and finished fifth in the FBS in points allowed.
The 46-year old coach credits his player's development to his assistants, nutrition, sports science and strength and conditioning. After all, the Wildcats usually finish in the middle of the pack in terms of recruiting. So that speaks volumes of how Fitzgerald's staff is turning two and three-star prospects into NFL Draft picks.
"Young men that we recruit want to get a degree from a great school and they want to play championship football," he said. "They want to be developed for life and they want to be developed for the NFL."
Regardless of the matter, the program still gets overlooked for its' success, which confuses Fitzgerald. Gone are the days when the Wildcats would recruit a player and he goes onto being a three-year project. Fitzgerald isn't into rebuilding projects anymore and instead he wants players that'll make an immediate impact.
Which is why the program is starting to see several early enrollees, looking to get their feet wet through spring training. Fitzgerald even receives phone calls from NFL General Managers regarding his staff. The Wildcats' success has led Fitzgerald to new territory.
Now the Illinois native is thrilled about attending the NFL Draft later this month to support his former players.
"I'm excited to be going, I didn't get my name called, so I'm going to soak it all up," he said. "I'm not going to be a head coach that day, I'm going to be a fan."
Until then Fitzgerald will be conducting his 16th season of spring training. He feels 2021's version of the Wildcats are ahead of schedule and is starting to come together strong. He's proud of his upperclassmen for taking all the new faces and early enrollees under their wing.
The foundation is set for the program to sustain success and in Fitzgerald's eyes Northwestern is just reaching the tip of the iceberg. Fitzgerald might be a bit biased, but he believes his team's recent track record should speak for itself to future recruits.
"I don't know if there's anywhere better right now to be playing at than with us."