Sean Clifford grateful for the trials and tribulations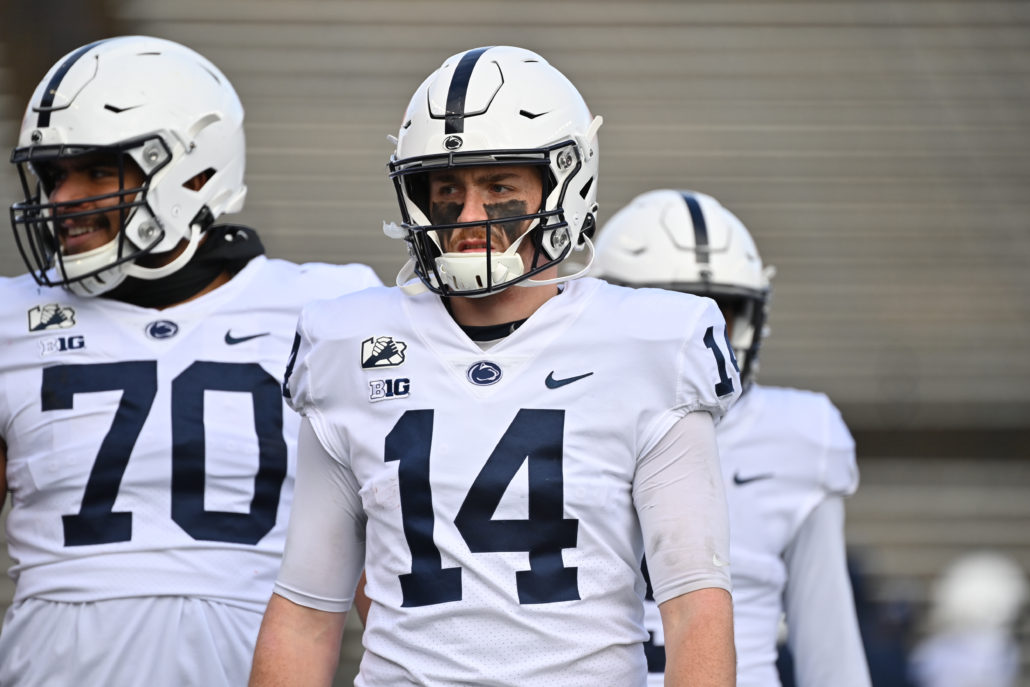 STATE COLLEGE — Last year he took the shoulder of the blame for Penn State's first losing season since 2004.
The embattled quarterback threw seven less touchdowns and two additional interceptions from his sophomore to junior season. It was a humbling experience for Sean Clifford, but he persevered. The unfamiliar territory is a constant reminder why he doesn't take anything for granted and it has been all work and no play through spring ball.
After all, Clifford has been with the program since 2017 and is now working with his fourth Offensive Coordinator. Mike Yurcich was hired this past January and he's immediately making his presence felt through spring training, especially on Clifford.
The Cincinnati native loves how Yurcich is a fiery individual, who brings the juice to every practice.
"He has been really inspiring to this offense, giving us a lot of optimism and made us all excited to be here," Clifford said. "Excited to really come into work every single day and I think that's what we needed honestly."
That shouldn't come as a surprise, considering the Nittany Lions lost their first five games last season. Clifford threw for 1,070 yards, 11 touchdowns and eight interceptions during that span. However, a light bulb came on over Penn State's final four games, Clifford stockpiled 966 total yards and scored seven touchdowns, which were all victories.
Clifford considers the roller coaster experience his trials and triumphs, plus it all came full surface on national television.
"Looking back on when I got benched, I'm really proud of the way that I handled it personally," he said. "I'm very thankful for my teammates as well because they had my back through it all."
After Penn State lost to Indiana and Ohio State, Clifford studied film on what went wrong. The six-foot-two, 217-pounder is proud of his development because he learned from his mistakes. Not having spring ball last year only added more fuel to the fire for the signal-caller and his teammates
"Spring ball is where you really develop your team, you go through the offense and work through the kinks," the redshirt junior said. "You're going to mess up and it's nice to be able to mess up in practice, break down film and find out why."
Clifford is pleased with the vibe around the quarterback room. Competition is fierce as everyone soaks up Yurcich's scheme. What's most important to Clifford is that everyone is back to having fun. He doesn't want to make it all about him this time around.
It's also helps Clifford that Jahan Dotson, who's one of the best wide receivers in the country, will be catching his passes again this fall. The two had great chemistry last year and the younger quarterbacks will see that on display throughout the spring.
There's no animosity or fear from Clifford of getting his spot snatched. Instead he's leading by example, mentoring, plus everyone is on the same page, which is to make the offense better.
"The main goal for me with the new guys in that room is to give them as much knowledge, power and kind of feed them as much information as I can."