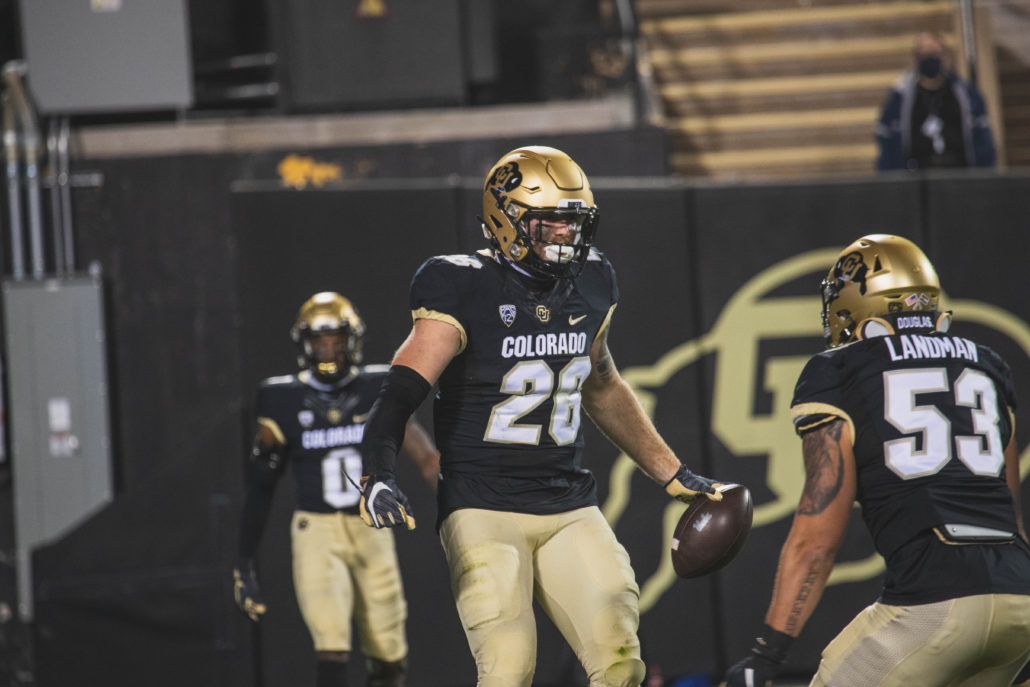 BOULDER, Co. — Colorado's new Defensive Coordinator is on a mission to improve the unit and it all starts with spring ball next week.
Coach Karl Dorrell promoted Chris Wilson this past January, which was 17 days after he fired Tyson Summers. The timing was a bit off from a recruiting standpoint, but didn't come as a surprise considering the Buffaloes defensive woes last season.
Finishing seventh in the Pac-12 in scoring and total defense won't cut it under Wilson's watch, which is why he's putting his best foot forward for a swift and smooth transition. After all, it's not Wilson's first rodeo with the program. The former Oklahoma linebacker coached Colorado's defensive line back in 2000 at the tender age of 35.
Fast forward 21 years later and Wilson is facing one of the toughest coaching tasks of his life. Bringing credibility back to the Buffaloes' defense is his No. 1 goal and he's taking everything step by step. Right now Wilson is embracing the mentoring and leadership aspect that comes with the territory. It's something the 52-year old takes pride in and he's all about connection.
"The next most important thing on my mind is the evaluation and identification of our best players," Wilson said. "And that's the thing that I think sets good teams from average teams."
Colorado has arguably the best linebacker duo in the Pac-12, if not the entire FBS in Nate Landman and Carson Wells. Landman is a three-time All-Pac-12 performer and Wells led the nation in tackles for loss in 2020. There's no denying both will be enforcers of Wilson's front seven and instrumental in the revival of Colorado's defense.
"They'll be a part of the equation, but the last time I checked it's not basketball," he said. "In basketball you can take two or three players and win a game, but with our way all 11 guys have to function at a high level."
Wilson is focusing on establishing depth during the spring. Developing young defenders who'll help bottom out Colorado's roster will be vital. In Wilson's eyes the system helps, but the players are the ones who make the stops on the gridiron.
He thought Colorado's defense played efficient on first downs and the tackles for loss helped in the red zone. However, all of the explosive plays the defense allowed last season must be eliminated. It's why Wilson has his defenders going back to the basics for spring.
"Playing with great technique, fundamental and maximum effort, those three things give you a chance," Wilson said. "It doesn't guarantee anything, but it gives you a chance, so those are the three things my role plays a part of and that's my responsibility."
Wilson believes he has a great support system with the staff Dorrell assembled during the off season. Everyone respects one another and they're all leaders, which is a friendly reminder to Wilson that he's in the right place.
"You're either a thermometer or a thermostat, and the world is full of thermometers," he said. "With whatever temperature it is, that's what they become and this is a group of men who are thermostats."
Wilson is a thermostat who wants to turn players fresh out of high school into immediate contributors this fall. Everyday he'll be looking for someone to step up. Veterans like Landman and Wells will lead by example and Wilson feels great players make others around them better.
From the clogging space eaters up front, to the blitzers off the edge and all the way back to the ballhawks in the secondary, Wilson wants studs at every level of his defense. It might seem like a daunting task right now, but by the time fall camp rolls around everyone should have chemistry and confidence.
"When a guy knows what to do and he knows how to to do it, he plays fast," Wilson said. "That's why your system has to be complimentary enough for them to analyze quicker."
Not having spring ball in 2020 should make everyone hungry to throw back on the shoulder pads. Although this time around the defense will be operating under new leadership. The Buffaloes will start spring ball Monday March 29 and those 15 practices will conclude with the showcase on Friday April 29.