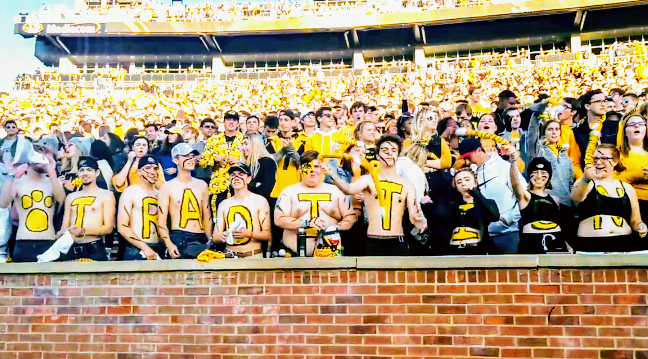 COLUMBIA, Mo. — The youngest coach in the SEC is approaching his second season with Missouri and wants fans to rally behind his team.
The Tigers are one of a few Power Five programs underway with spring training and for the next three Saturdays practice will be open to the public. Spring ball concludes with the annual scrimmage on March 20, and Eliah Drinkwitz is optimistic Tiger fans will embrace the event.
"It's going to be an awesome opportunity for people to come and watch our football team and get a chance to be around and cheer on in a COVID friendly environment," Drinkwitz said. "Obviously we'll utilize Faurot Field and all of its' spaces."
After his team ended 2020 with two-straight blowout losses and a cancelled bowl game, Drinkwitz knew everyone needed a head start in the improvement department.
The team been practicing without four players, including wide receiver Jalen Knox and defensive back Jarvis Ware. Both were starters last season and are recovering from surgeries. Not to mention Quarterback Coach Bush Handman is on paternity leave after welcoming a newborn son.
However, the Tigers are remaining focused on getting stronger, faster and establishing leaders. Replacing all-time leading rusher Larry Roundtree and Nick Bolton, who was the heart and soul of the defense is vital.
Still, there's enough talent around for Drinkwitz and his staff to work with, including last season's Freshman All-SEC quarterback Connor Bazelak. Fans are hoping everything will operate more crisp in year two. The 37-year old coach thought his team had a solid practice last Friday besides the obvious rust over the past three months.
"It was just a start, so what I challenged our guys to is that we knew there was going to be mistakes," he said. "Do we come back, do we correct those mistakes tomorrow, if we can do that and get better from day one to day two, we got a chance to have a solid spring."
He's hoping fans will take advantage of the atmosphere at the scrimmage and scope out what sections they'd like to purchase for season tickets. After all, it's the 'Show Me' state and Drinkwitz plans on doing just that.
"We are excited to continue to try to unite the spirit of Missouri and really engage the fan base," he said. "We really need to get all Mizzou back behind us right now and I'm excited about extending that opportunity to them."