Northwestern prepared to send seniors off in style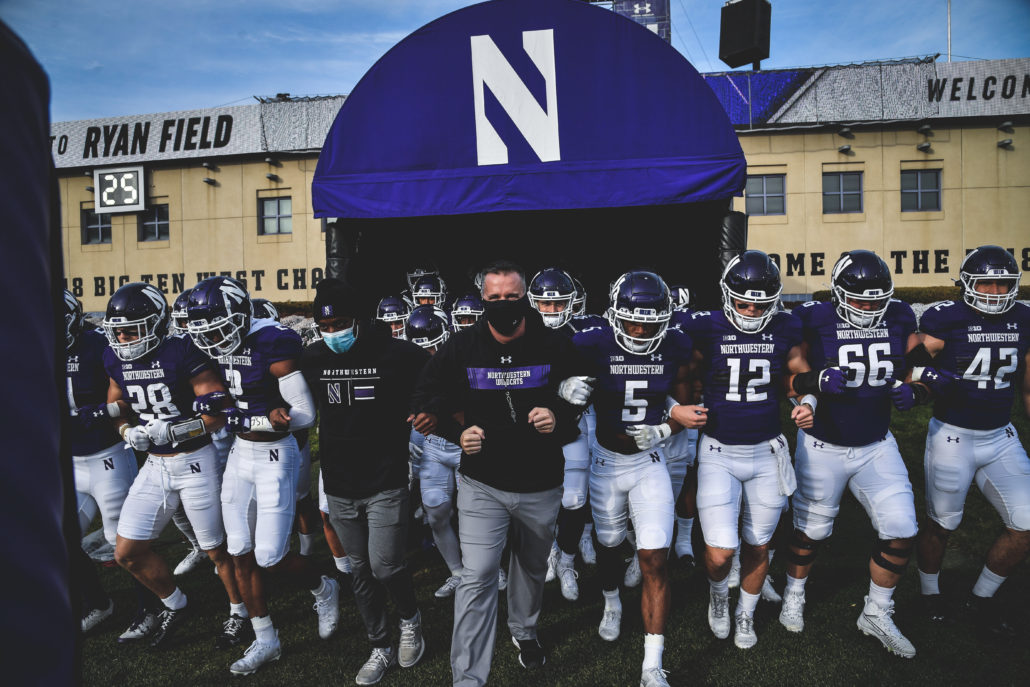 EVANSTON, Ill. — The Wildcats will represent the West in the Big Ten Championship Game, but still have unfinished business against their in-state rival Saturday.
There's no denying Northwestern is the most improved team in the league. Coach Pat Fitzgerald's squad had only three victories a year ago. However, a new quarterback and a healthy defense has been the difference this time around. So much so that the Wildcats are ranked 14th in the lastest Playoff rankings and have won five of their first six games.
It's unfortunate Northwestern's game against Minnesota got cancelled. Still, the seniors on the team found out last Saturday that they'll be playing in their second Big Ten Championship in three years. Accomplishing that feat provided the the team with inspiration again. Last game's loss at Michigan State is now in the rearview mirror and Northwestern is all dialed in on Illinois.
For several players the regular season finale is going to be the last time they play at home. Fitzgerald knows what Senior Day means to his players and he's ready to send them off on a high note.
"Big Ten West Champions again is really special, running out to Ryan Field is going to be big," Fitzgerald said. "Obvious a big game for us, big game four our seniors anytime you play a rival."
The Wildcats are undefeated at home this fall and have won their last five games against the Fighting Illini. No player on the team has lost to their in-state foe and they want to keep it that way. Fitzgerald believes his team's success in the rivalry has come down to turnovers. That's why he made sure they utilized their time off last week to get physically, mentally and emotionally motivated.
Quarterback Peyton Ramsey never got a chance to experience this type of success during his time at Indiana. He's glad he made the decision to come to Northwestern this year, plans on taking advantage of the spotlight and proud of what the team has accomplished.
"I think it speaks to the culture here and the buy in, it's special and I'm excited about where we are," Ramsey said. "It has been different, you try to embrace every practice, every game because it means a little more."
The defense, which has been the Wildcats' strength this season may have the most to prove in this matchup. Fitzgerald knows his linebackers are the heart and soul of the unit and they're ready to bounce back. Paddy Fisher has had a sensational career with the program. That's why he's embracing the sentimental aspect of what the weekend has in store. The team has been through the ups and down, but Fisher is proud of their journey.
"I think it sends a message that we're a contender and one of the best teams in the West," Fisher said.
Although a Playoff berth might be out of the question, there's still a great chance the Wildcats can land in a New Year's Six Bowl if they win out. And that's a mountaintop Fitzgerald hasn't climbed since he was playing linebacker for his alma mater in 1995.