Kansas State eager to end late season collapse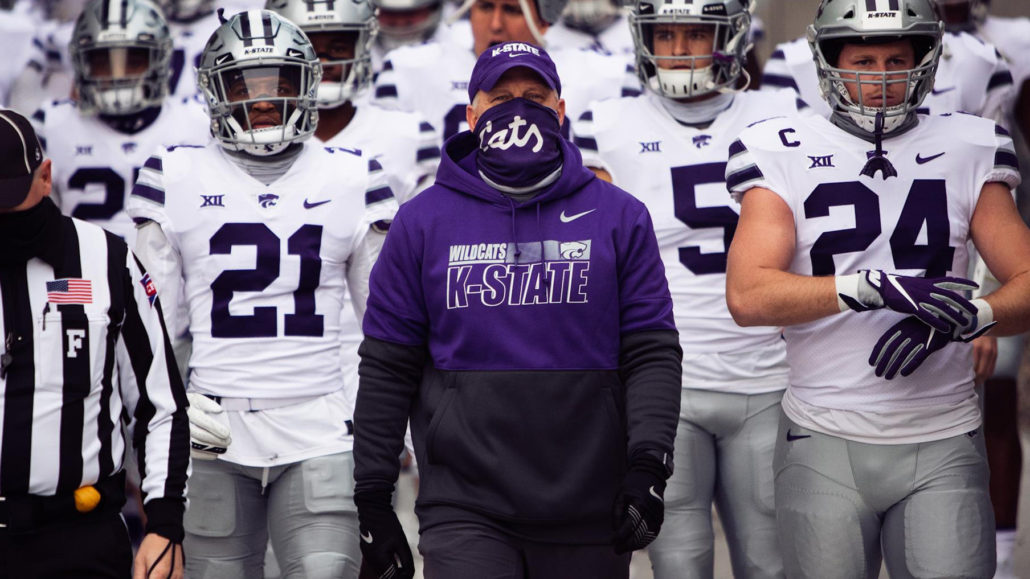 MANHATTAN, Kan. — The Wildcats are trying to stop the bleeding as Senior Day approaches and Coach Chris Klieman has his team dialed in.
After all, Kansas State has had a rollercoaster season. The Wildcats looked like world beaters after they won four of their first five games and spent the last three weeks of October ranked. However, Klieman's team hit rock bottom after losing four-straight games in November, including a 45-point shutout and never resurfaced in the polls.
It's no mystery the Wildcats have been a tale of two different teams during their winning and losing streak this fall.
After Skylar Thompson suffered a season-ending injury against Texas Tech, Will Howard filled in nicely and led Kansas State to three-straight wins. During that span he threw for 533 yards, three touchdowns and an interception. However, over the Wildcats' last four games Howard has struggled mightily, with 447 passing yards, three touchdowns and seven interceptions.
It's obvious Kansas State's offense is missing Thompson's big game experience. Still, Klieman is standing behind his young signal-caller despite the drop in production. He understands that growing pains are part of the process with a young offense in the Big 12.
"He's making some freshman mistakes, and those will be cleaned up as he continues to gain experience," Klieman said. "I was excited for Will in the fourth quarter because he made plays."
Offensive Coordinator Courtney Messingham has done a better job at getting running back Deuce Vaughn touches. That has kept some pressure off Howard. Kansas State scored four touchdowns and Vaughn eclipsed the century mark in rushing against Baylor. Klieman was proud of the offense, but it was all bittersweet because the Wildcats still lost.
"Obviously, that is frustrating," Klieman said. "If you're a competitor or a winner like all those kids are and hate losing, it ticks you off."
There's no individual on the team that wants a win as bad as Klieman. Now the Wildcats' backs are against the wall as they get ready for the last game of the regular season. Senior Day comes at a perfect time for Kansas State (4-5) and hosting a Texas team full of uncertainty should help.
The Wildcats have won their last six games on Senior Day and their defense played lights out in those contests. Klieman knows it's going to be challenging, but needs his defense to bring that intensity again against one of the best quarterbacks in the FBS in Sam Ehlinger.
"It's tremendous because of what Sam can do," he said. "He can beat you with his feet, he can beat you with his arm, he can beat you with his mind."
Regardless of the matter Klieman believes his team gained some momentum from their last game and will come out inspired Saturday morning. The Wildcats are rallying behind their seniors and Klieman wants to send them off with the proper respect they deserve. Everything is going to come down to fundamentals and capitalizing on opportunities.
"It's having intentional focus, knowing what your job is, executing your job, being physical and knowing where you are at from a defensive point."