Why Breece Hall is a lock for Doak Walker Award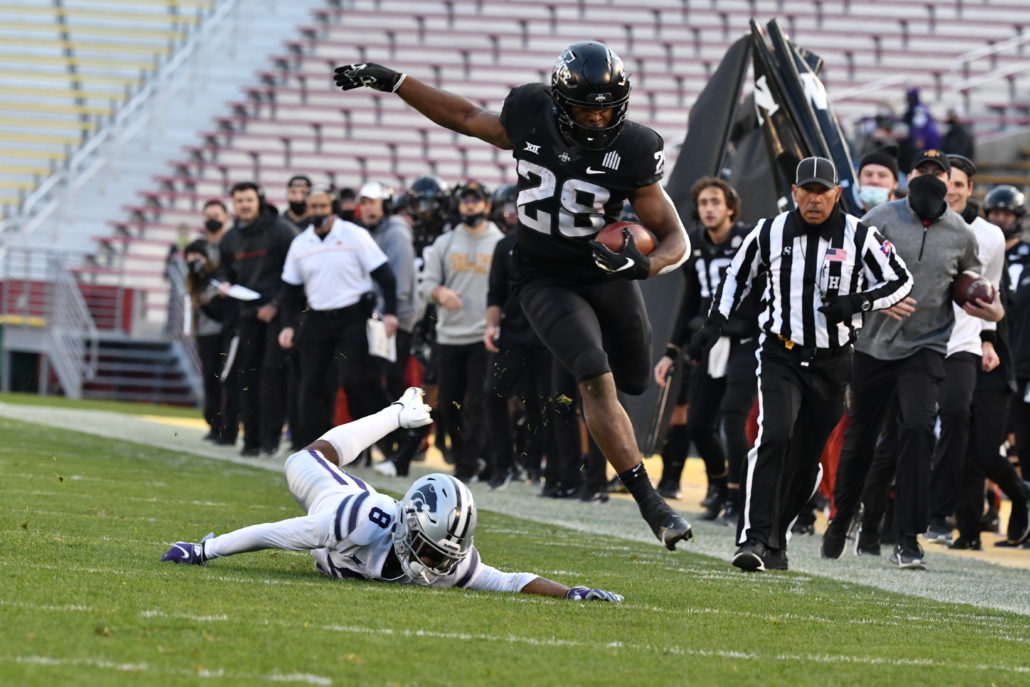 The true sophomore running back has been a machine and continues to stampede his way through the Big 12.
The former four-star prospect was one of Iowa State's top recruits in 2019 and has exceeded expectations thus far. As a true freshman Breece Hall led the Cyclones in carries, rushing yards and rushing touchdowns. Not to mention he had four 100-yard games against Big 12 competition.
However, this fall the Kansas native has eclipsed the century mark in rushing every game and is currently tied for second in the FBS with 15 touchdowns on the ground.
His rare blend of speed and quickness is something the Cyclones haven't seen since the Davis brothers. Hall is one of the main reasons Iowa State is 6-2 on the season and currently No. 15 in the latest AP Poll, its' highest ranking since 2017.
Hall needs seven more rushing touchdowns to break Troy Davis' single-season record that has been in place since 1996. With two games left during the regular season, plus a potential Big 12 Championship berth and bowl game, Hall will likely shatter it.
In hindsight the six-foot-one, 215-pounder is well on his way to becoming the Big 12's Offensive Player of the Year. If Hall accomplishes that feat, he'll be the first Cyclone to garner the honors since 1996. He seems to be getting stronger as the season prolongs and has rushed for two touchdowns in each of Iowa State's last three games.
Which is why Hall should be the favorite to bring home the Doak Walker Award when it's all said and done. No Big 12 running back has won the hardware since Texas' D'Onta Foreman in 2016 and Hall has a chance to be the first Cyclone to do it.
He's also on everyone's short list for Heisman consideration. Naysayers will continue to criticize the Big 12's lack of defensive credibility. Opposing defenses game plan for Hall all week, knows he's going to get the ball and still can't do anything to stop him.
Iowa State is currently one of the hottest teams in the league and it's amazing how Hall compliments the offense and keeps defenders from keying in on quarterback Brock Purdy. It makes any signal-caller's job easier when they can just hand the ball off to a workhorse that's going to give it his all to move the chains.
Hall hasn't made Cyclone fans forget about the Davis brothers or David Montgomery, but he's creating his own legacy and leaving a trail of defenders in his path to Big 12 supremacy.