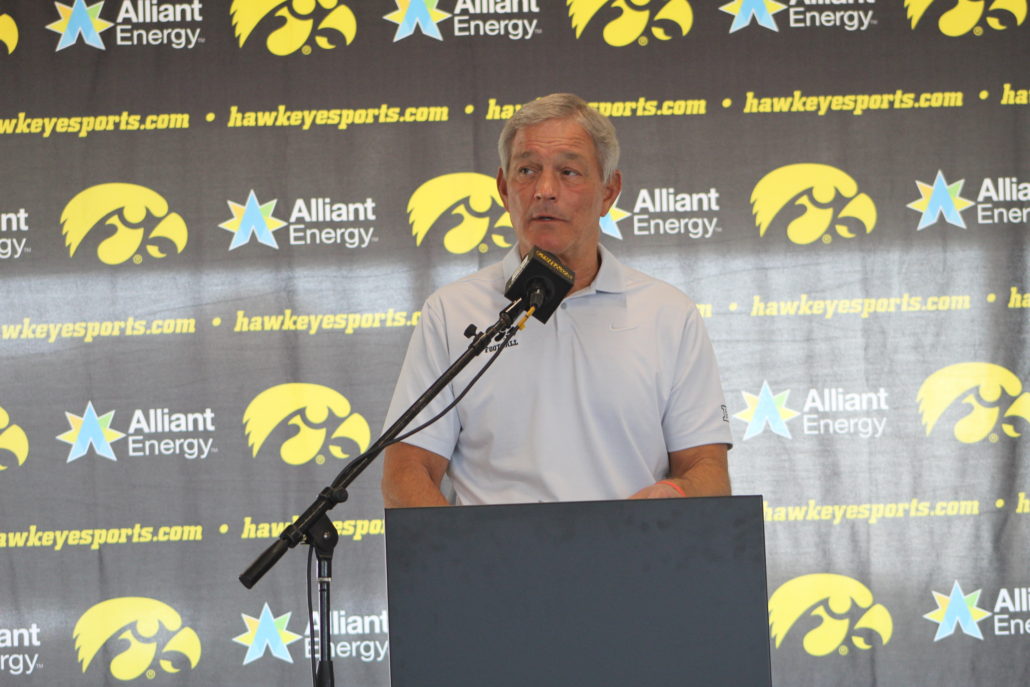 IOWA CITY, Ia. — For a quarterback who had to replace a three-year starter and had no spring practice, expectations still remained lofty for Spencer Petras.
After all, he gained valuable experience behind Nate Stanley and beat out Peyton Mansell for the job. That's why several Iowa fans thought 2020 would be a smooth transition with the offense. However, there's been some growing pains from the sophomore signal-caller and grumbling from Hawkeye Nation.
Although Iowa won back-to-back games after losing its' first two, the defense has been the reason for the lopsided victories. Everyone is waiting for Petras to go from being a game-manager to carrying the Hawkeyes to the finish line. Some even try to compare him to former Hawkeye quarterbacks.
All the fuss is nothing new to the longest-tenured coach in the FBS. Kirk Ferentz has seen it all and believes his quarterbacks aren't comparable.
"You know, they are all different kinds of quarterbacks and they are all different personalities, certainly," Ferentz said. "There are some similarities between some of them and some of them are truly unique. But they have all had different paths."
In hindsight it seems like Petras' confidence could be a bit rattled after his inconsistency through Iowa's four games. The three interceptions in the loss to Northwestern and the overall subpar completion percentage hasn't helped Petras' cause. Still, Ferentz stands behind Petras and knows he has what it takes to be a consistent winner.
"I think Spencer has done a really good job," he said. "He's led our team and done a really good job out there and he's learning weekly and probably the most impressive thing about him is just his awareness and composure out there."
Petras will likely need to play his best game of the season if Iowa plans on leaving Happy Valley with a win this Saturday. Penn State is the only winless team in the Big Ten and desperate for a victory. Ferentz was impressed with Iowa's offense in the win over Minnesota last Friday. He also thought Petras' performance was promising.
"I think overall probably the biggest thing is we played clean football out there," Ferentz said. "We did a good job with penalties and the turnover takeaway battle, so that certainly gives you a chance."
The Hawkeyes have lost six-straight games to the Nittany Lions and their last victory at Beaver Stadium came in 2009. Which is why Ferentz isn't taking Penn State lighty, despite its' record. The 65-year old coach is expecting another thriller between the two teams. Regardless of the matter, Ferentz is hoping Petras can make a statement instead of being a liability in the clutch. There's no denying the pressure will be in full force.
"No game is easy, and there's always ups and downs, all the situations that happen, and he just seems to have a good feel and a good grip on things," he said. "And it's just like any position player, typically get better with experience and get better if they have a good attitude and good work ethic and Spencer has those things."