Methodical officiating vital for SEC game of the year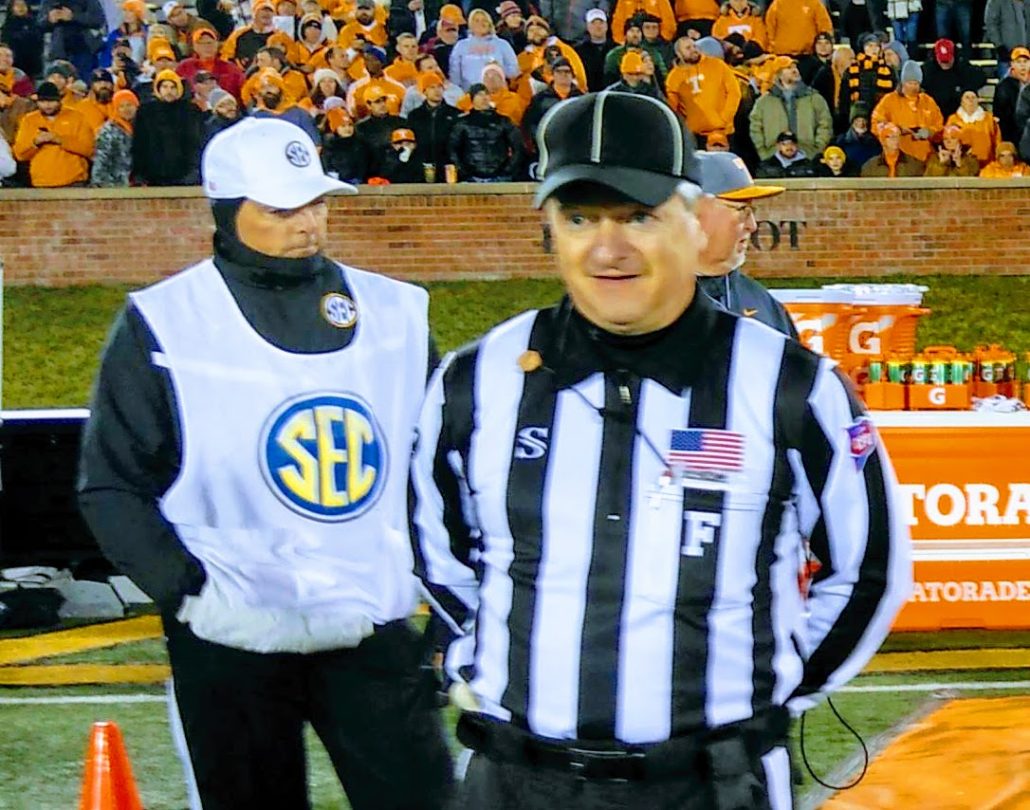 The almighty conference will be taking center stage this Saturday, with two of the top-three teams in the country squaring off on the gridiron.
Alabama and Georgia have recruited like monsters, so it's no surprise both are the remaining undefeated teams in the league. The College football world will be ready for some grown man football in prime time. That's why it's important for the officials to adopt the Peter Parker principle approaching this blockbuster game.
With great power comes great responsibility, and a missed or blown call could potentially halt either team's National Championship run. Last week's controversial ending to Auburn's win over Arkansas raised eyebrows across the conference.
During the closing minutes Auburn's quarterback Bo Nix muffed the snap, picked the ball up off the ground and spiked it backwards, which made it an illegal play. However, while officials blew their whistles, only one Razorback defender made a play on the ball and eventually recovered it.
Still, the call on the field was intentional grounding. After officials reviewed the possession, the Tigers were awarded an incomplete pass and eventually kicked the game-winning field goal. Sam Pittman and the Razorback fans were livid and had a legitimate reason to be.
The entire ordeal was just the tip of the iceberg. Now everyone is beginning to question the efficiency of the SEC's officiating as a whole. Often times games comes down to a flag thrown on a clutch play. Rather it's a block in the back, or a hold, it's always controversial. Not to mention the infamous targeting rule that effects, the flow of the game, depth on the roster and field position. It literally takes the control of the game out of the players' hands.
Normally officials have to deal with the aftermath of 100,000 fans booing from of a flag thrown. This season the pandemic made the 12th man a non-factor and officials don't have to think twice about tossing the yellow. When it comes to making the right call a referee must have great vision from all angles.
Regardless of the matter, no one is perfect. Rather it's a referee, umpire, line or field judge, there's always mistakes made on the field and in the replay booth. That doesn't mean no is held accountable for their mistakes, because officials do get reprimanded.
It's not an easy job when a team's season lies on an individual's split-second decision. People are quick to criticize referees, but they are the ones watching the game on television from their couch. The Bulldogs against the Crimson Tide will likely be the biggest game of the year and as fans of the game all we can hope for is that the officials have everyone's best interest at heart.