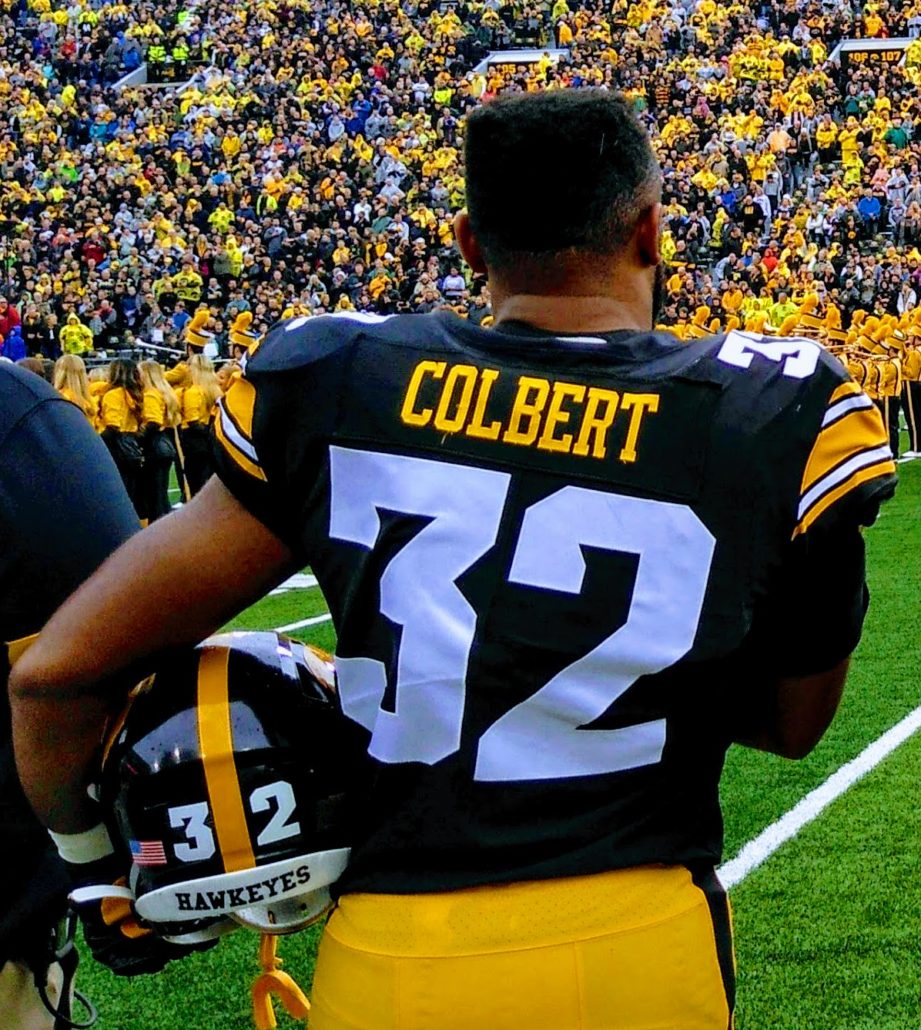 The loss of defenders A.J Epenesa, Geno Stone and Michael Ojemudia to the NFL left Iowa's defense with question marks.
Now the Hawkeyes are three weeks away from kicking off the 2020 season and will be without another star from last year's elite unit. Junior linebacker Dijmon Colbert decided to opt out of the upcoming season Monday. His decision, along with another defender's left a big void in Iowa's front seven. Not to mention depth might be an issue.
The six-foot-one, 225-pounder played in all 13 of Iowa's games last year was a projected starter this fall. Defensive Coordinator Phil Parker has been around long enough to plug and play, but replacing Colbert's experience, production and leadership will be a tall order.
After all, Colbert was an enforcer, who also excelled in pass coverage. He tallied nearly 50 tackles, had an interception and broke up four passes last season. Unfortunately it'll have to be the next man up for Parker's unit. Senior Nick Niemann is the other notable outside linebacker with starting experience.
In 2019 Iowa finished in the top-20 nationally in scoring, rushing, passing and total defense. In order for the Hawkeyes to keep the wheels rolling Parker will need to get the young defenders as many reps as possible. Stone, Ojemudia and Colbert combined for five interceptions last season. Iowa needs more ballhawks out in coverage because the pass rush won't be as dominant this time around.
The opener at Purdue will be a great measuring stick to see where Iowa's defense stands. Boilermaker receivers Rondale Moore and David Bell form arguably one of the best tandems in the Big Ten and will be a challenge for the Hawkeyes to contain.
Regardless of the matter, Kirk Ferentz always field a defense that's fundamentally sound, instinctive and physical. One individual won't make or break a unit, which is why it's important for the underclassmen to step up to the plate. Dealing with pandemic complications can be a blessing in disguise for the Hawkeyes' defense. The players get to practice at different positions to fill in voids and in return they get vital experience.
That's going to be key for Iowa's defense moving forward when the team navigates through the Big Ten meat grinder. No doubt losing Colbert was a setback for the Hawkeyes' defense. Still, expect the unit to take two steps forward with all of the new faces surfacing and continuing the team's stronghold this fall.