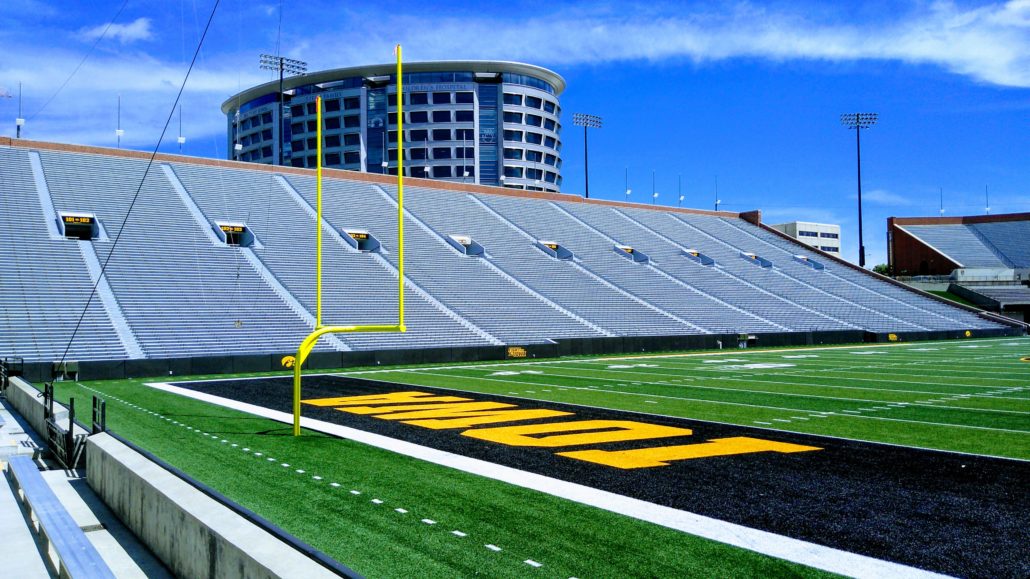 IOWA CITY, Ia. — The pandemic brought Iowa's athletic department to its' knees, but the Big Ten's return to football will be able to salvage some of the revenue deficit.
After all, the financial crisis forced the Hawkeyes to eliminate four sports programs, including men's tennis and golf. Not to mention Barta has had to deal with position eliminations, furloughs and salary reductions. Although resuming football won't change any of that, Barta still believes it's a move in the right direction.
Two weeks ago the College Football Playoff Chairman said it was going to take a miracle for the season to start in October. Everyone was projecting football would resume in the spring. Through it all Barta had complete faith in Iowa's medical team and the introduction of rapid COVID-19 testing in the Big Ten made his dream a reality.
"Having the availability, reliability and the opportunity to test daily was a game changer for this decision," Barta said. "Now we have to put that in operation and every campus has to have that daily testing."
The Hawkeyes plan on having daily testing done for all of their student athletes, starting with the football team. As of now no testing site or who will be doing the testing has been determined. Despite all of the promising news, Barta expressed how it's all going to come at a cost for the University and there are several more hurdles to be cleared.
He's already expecting Iowa's athletic department to take a $60-75 million hit from the entire ordeal. There will also be increased cost in testing, having to quarantine individuals and team travel in order to secure safety. Plus, Kinnick Stadium will have to be ready in a little over a month time frame.
Barta has been in contact with other Big Ten Athletic Directors on the principles of what the new schedules are going to look like. He expects them to be eight games in eight weeks and will be official in the coming days. The sad part is the games won't include fans. Which will be a domino effect because that means no profit from ticket sales and no donations from seats.
Instead venues will include families of student athletes and personnel needed to run a game. However, Barta is still expecting an increase in revenue thanks to having the games televised. He emphasized how the overall net will be better. Regardless off the matter, it will be a reduced amount due to the fact that Iowa won't be playing a full schedule.
Above all, there's some light at the end of the tunnel for Iowa's athletic department. Barta described the past three months as catastrophic, but is thankful for the support and now everyone is getting closure.
"This announcement is focused around football, but it's important to know that it certainly didn't get lost on me or our other sports and other student athletes," he said. "The path forward that has been created was critical for all of our sports in order for our teams to play."