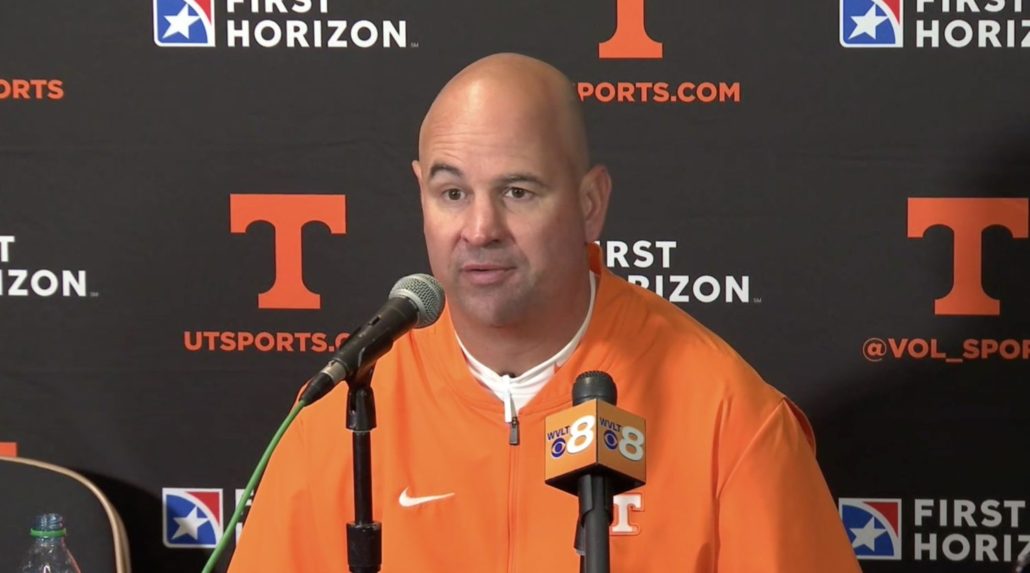 Georgia's Kirby Smart and Florida's Dan Mullen hog all the spotlight in the SEC East.
Meanwhile Pruitt is the other coach in the division who has recruited well and won a jaw-dropping, seven-straight games. Tennessee's win streak is currently the longest of any SEC team and more than what Georgia and Florida has accomplished over the last two seasons.
The No. 21 Volunteers never surfaced in the AP Poll all of last season. However, this fall Tennessee has been ranked for four-straight weeks for the first time since September of 2016. Not to mention Pruitt's team has won five-straight games against SEC competition for the first time in nearly five years.
There's a reason the program just extended Pruitt's contract an extra two years. What's special about the coach is he won't let his team be complacent. After Tennessee's nail-biting win at South Carolina last Saturday, the 46-year old coach emphasized how his team needs to be more consistent instead of playing in spurts.
Despite the Volunteers having fewer plays, yards, first downs and time of possession than the Gamecocks, they still won the game. Tennessee's offense looked improved, which is a clear sign that Coordinator Jim Chaney stepped his game up. Senior quarterback Jarrett Guarantano spread the ball around to multiple pass catchers. Senior receiver Josh Palmer looked the par of filling the shoes that Jauan Jennings and Marquez Callaway left behind.
The loss of last year's leading tackler Daniel Bituli left a void in Tennessee's defense. Still, senior linebacker Deandre Johnson had 2.5 sacks and true sophomore Henry To'o To'o had a pick-six. Both players looked like the new enforcers of the Volunteers' front seven.
It's any given Saturday in the SEC and October doesn't get much easier for Pruitt's squad. Tennessee is two-touchdown favorites over Missouri, which reminds everyone how far Pruitt has brought the program in terms of national relevancy. Regardless of the matter, the Volunteers have two tilts against top-five teams over the next four weeks. That's a tall enough order to make any Power Five team cringe.
That's why Pruitt deserves more credit for what he has accomplished with the Volunteers. Every week Tennessee expects a dogfight navigating through the SEC meat grinder. Pruitt's track record as a head coach continues to trend up. Every year the Volunteers have improved their win column under him and now it's time for the team to take that next step.
Everyone knows Tennessee is one of the true blue bloods of the SEC and a sleeping giant program. As long as Pruitt keeps winning, Athletic Director Phillip Fulmer looks more and more like a genius. Now that the Volunteers got everyone's attention around the SEC, they won't be sneaking up on anyone.
It's year three and Pruitt is still searching for that signature win with the program. He'll have plenty of opportunities to get that by playing arguably one of the toughest schedules in the league this fall. The Volunteers are right on schedule to being truly back again and the College football world is about to find out if they're pretenders or contenders.