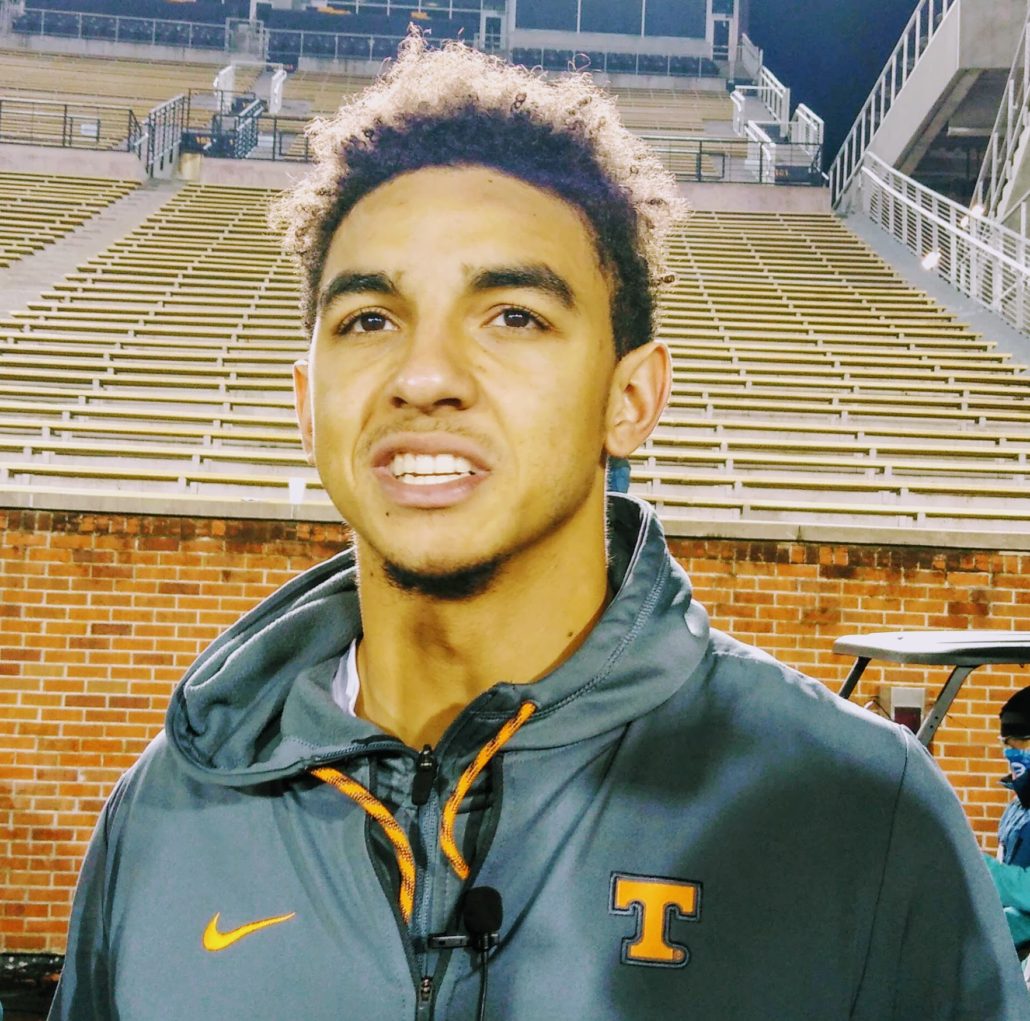 He has been one of the most scrutinized quarterbacks in the SEC and got benched a few times last season.
However, Guarantano showed perseverance and led Tennessee to an eight-win campaign. Not to mention for the first time since 2015, the Volunteers finished the season on a six-game win streak. All of the signal-caller's success has  looked promising for the sleeping giant program, but Gurantano's journey hasn't been easy by any means.
After Tennessee got off to a rocky 1-3 start, Guarantano got benched and Jeremy Pruitt played musical chairs with his quarterbacks for a couple of games. Still, everytime the New Jersey native's name was called upon he delivered. Life as a student athlete may seem simple to outsiders, but no one could imagine what Guarantano was going through until he spoke to reporters after Tennessee's win over Missouri.
Guarantano revealed he had received death threats. Plus he even thought about transferring. When all the smoke cleared, the 22-year old squashed the rumors and emphasized he's a Volunteer for life. Time after time Guarantano continues to remind Tennessee fans that he can battle through adversity. The bowl victory over Indiana is a perfect example of that.
He was benched, came back in the second half and led the Volunteers to a come-from-behind victory. Everything has provided a new breath of life into the program. Tennessee is ranked in the AP top-25 entering its' season opener for the first time since 2017. Pruitt just signed a contract extension this week and Tennessee will be playing under the lights Saturday.
Now Guarantano is in the perfect position to show he's one of the best quarterbacks in the SEC East. Opening up his senior season on the road at South Carolina will be a great mearing stick. No doubt Guarantano wants build off the success he had last season, including the eight touchdowns and four interceptions he threw during the Volunteer's win streak.
As of now Guarantano has the reigns of Tennessee's offense. He's one of the most experienced quarterbacks in the SEC, which should also help his cause. There's some buzz back around Rocky Top and this fall could potentially be the breakout season Volunteer fans been waiting for from Guarantano.
America loves a comeback story, especially in College football. All the quarterback hype in the East division has been surrounding Florida's Kyle Trask. Guarantano has put in an equal amount, if not more work, but he's not held in the same regard. That should be more than enough motivation for the redshirt senior.
Tennessee's can't afford another slow start out of the gates. Which should provide a chip on Guarantano's shoulder. After all, his time is now. The pressure will be there, but at this point in Guarantano's career he should be used to it.