Jeremiah Owusu-Koramoah thriving as an enforcer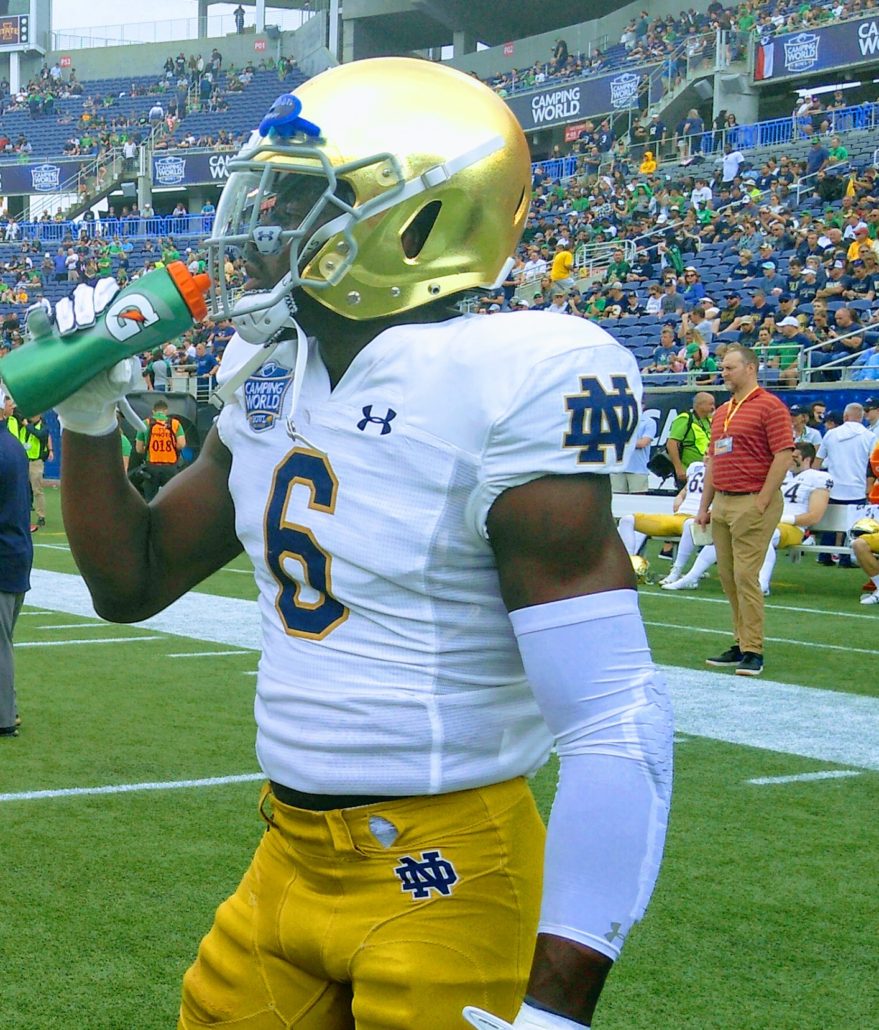 The junior linebacker picked up right where he left off with another dominating performance in Notre Dame's win over Duke.
Owusu-Koramoah set the tone, led the team in tackles, forced a fumble and generated his fourth sack in the last two games. Notre Dame's front seven crushed Duke's backfield and allowed a mere 79 yards on the ground. It was also the fourth time in the last six games that the Fighting Irish held their opponent to 14 or less points.
Owusu-Koramoah used his versatility to make plays all over the field with his relentless motor, and Notre Dame held Duke scoreless the entire fourth quarter. It was also the second-straight game that the Fighting Irish held their opponent to under 100 yards rushing.
It's nothing new to the Virginia native, who tied for first on the team in tackles last season. After Saturday's 27-13 win Owusu-Koramoah is establishing himself as one of the ACC's best defenders. Notre Dame even moved up three spots to No. 7 in the AP Poll. Now there's no denying Clark Lea has a stud at every level of his defense.
Notre Dame's defense made a big enough statement that the rest of the league will have to take notice. After all, Owusu-Koramoah will likely receive ACC Player of the Week recognition. The former three-star prospect helped his team establish momentum after they got their first win as a Power Five member.
However, Notre Dame's defense still needs to create more turnovers. When the offense stalls it leaves the defense at a disadvantage. Which is why a game-changing turnover will get Ian Book and the offense back the ball, plus the defense gets more time to rest.
South Florida is next up on the slate for Notre Dame. The Bulls are coming off a three-touchdown win over The Citadel and steamrolled for 302 yards on the ground. Game two will be the ideal challenge for Notre Dame's front seven to show the College football world that last Saturday was no fluke.
Regardless of the matter, everyone is waiting to see what Owusu-Koramoah can do for an encore. The Fighting Irish still needs to iron out some wrinkles before opening up ACC play. Not to mention Owusu-Koramoah will get another crack at stockpiling the tackles.
His presence on the outside and edge is just what the doctor ordered for Notre Dame. Opposing Offensive Coordinators will now have to locate him before the snap on every play because he's that disruptive. Soon, he'll be coming to a backfield near you.