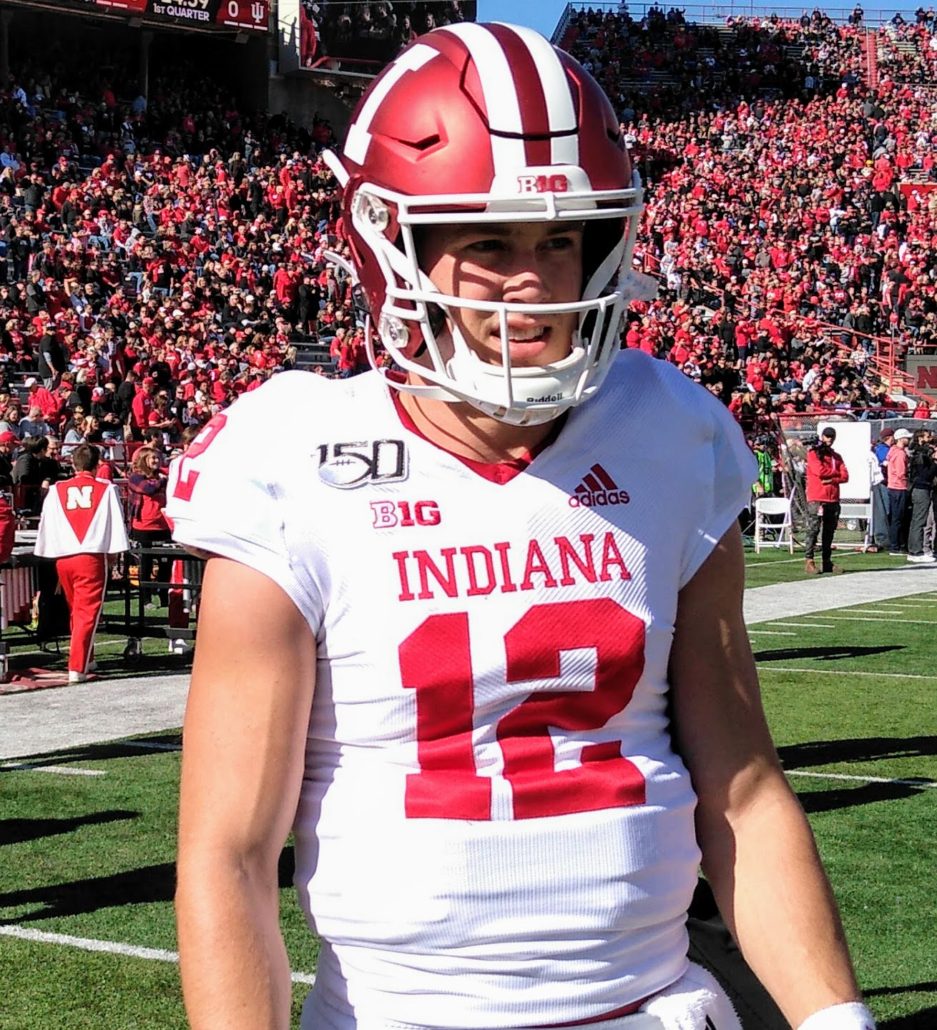 It's the new rule in College Football that works out to a player's advantage.
The transfer portal has become arguably the most popular trend in today's game and the gateway to a program sustaining success. No need to recruit a highly-touted prospect out of high school or the Junior College ranks when coaches are landing players with three years worth of starting experience.
Last season the transfer route had instant success with Justin Fields at Ohio State and Jalen Hurts at Oklahoma. Other coaches from around the FBS have seen what it all brings and are jumping on board. There are seven Power Five programs that have landed quality quarterbacks from the transfer portal during the off season and poised to make an immediate splash this fall.
Feleipe Franks, Florida to Arkansas: He had a firm grip on the quarterback position last year, until he suffered a season-ending leg injury in Florida's third game. Kyle Trask was the next man up for Dan Mullen and he delivered. Trask threw for nearly 3,000 yards, had 25 touchdown passes and went 8-2 as the team's starter. Trask's numbers and Franks still recuperating from the injury, made the transfer route a no-brainer. Arkansas is a program with a new coach in place and coming off three-straight losing seasons, including eight total wins during that span. The Razorbacks' offense averaged a mere 16.8 points per game over the second half of last season. However, Franks has valuable experience in the SEC and threw for 4,593 yards and 38 touchdowns with the Gators. The SEC West is the toughest division in the entire FBS. Sam Pittman has coaching experience all across the south and now has a seasoned signal-caller in place.
Peyton Ramsey, Indiana to Northwestern: The only quarterback on this list to transfer from one Big Ten school to another and eligible to play immediately. Ramsey is a solid-signal caller, who plays with guts and has two years worth of starting experience in the Big Ten. However, Michael Penix Jr. beat him out for the Hoosiers' starting job before he suffered a season-ending injury. With Penix Jr. back healthy he would've likely beat Ramsey out for the position again. Transferring was the inevitable if Ramsey didn't want to be a backup again. Still, he threw for 5,329 yards, 32 touchdowns and 18 interceptions the past two seasons. During that span he had 606 yards on the ground to go along with 12 rushing scores. Ramsey led Indiana to eight wins, including five in Big Ten play for the first time since 1993. The Wildcats had one of the worst offenses in the league last season and Clemson transfer Hunter Johnson didn't have the immediate splash Pat Fitzgerald had hoped for. Ramsey is a more proven quarterback and will be vital in getting Northwestern back to a bowl game.
Anthony Brown, Boston College to Oregon: Justin Herbert is Oregon's No. 2 all-time leader in passing yards, passing touchdowns and left some big shoes to fill for the next starting quarterback. The Ducks already had a four-way battle to replace Herbert before the arrival of Anthony Brown. However, Brown brings instant credibility to the position after he threw for 4,738 yards, 40 touchdowns and 20 interceptions the past three seasons with Boston College. Brown did have season-ending knee surgery back in October and also suffered another leg injury the year prior. Still, he has the experience, leadership and production to make a smooth transition for the Ducks' offense. Oregon finished second in the Pac-12 last season in scoring, averaging 35.3 points per game. Mario Cristobal wants to keep the wheels rolling for the talented unit and having C.J. Verdell to hand the ball off to will take the pressure off whoever wins the starting job for the Ducks.
D'Eriq King, Houston to Miami: The Hurricanes' had one of the worst offenses in the Power Five last season and was shutout by Louisiana Tech in the Independence Bowl. Manny Diaz is a defensive-minded coach and it showed during his first season leading his alma mater. He played musical chairs with Jarren Williams and N'Kosi Perry. Neither quarterback seized complete control of the position. King's arrival makes it intriguing. He sat out last season with Houston after throwing for 36 touchdowns in 2018. Diaz is in dire need of a spark for the Hurricanes' offense. After all, Diaz fired his Offensive Coordinator Dan Enos and replaced him with Rhett Lashlee. It's no mystery that Miami needs a solid signal-caller to compliment its' great defense. That's easier said than done. Until Miami finds consistency at that position, the program will stay stuck in neutral in the ACC.
Jamie Newman, Wake Forest to Georgia: Jake Fromm leaving early for the NFL didn't come as a surprise. Kirby Smart has been one of the best recruiters in today's game and hit the lottery landing Newman. After all, Newman threw for 3,951 yards, 34 touchdowns and 15 interceptions the last two seasons with the Demon Deacons. Not to mention he rumbled for 821 yards on the ground and had 10 rushing scores during that span. Wake Forest tied for first in the ACC in passing yards per game and Newman was the big reason why. Georgia was short-handed on playmakers at wideout, but will have some experienced receivers this fall, including true sophomore George Pickens. The Bulldogs have never had a problem successfully running the ball. Still, with running back D'Andre Swift and kicker Rodrigo Blankenship joining Fromm in the NFL, the Bulldogs are going to need more passing production this fall.
Jake Bentley, South Carolina to Utah: He was one of the most experienced quarterbacks in the SEC and started a jaw-dropping, 33 games with the Gamecocks. Bentley threw 18 touchdown passess as a sophomore and 27 as a junior. He suffered a season-ending foot injury that required surgery in last season's opener against North Carolina. Now Bentley is back healthy and will have a fresh start in the Pac-12. Jacob Eason was also a former SEC quarterback, who transferred to the league and had success with Washington last season. Whittingham is one of the longest-tenured coaches in the Power Five and has a great track record with his quarterbacks. Tyler Huntley broke school records and earned All-Pac-12 honors last season. He set the bar pretty high for the Utes next starting quarterback. After going through a major overhaul on both sides of the ball, Whittingham has a signal-caller that has been through the fire and played against SEC speed.
K.J. Costello, Stanford to Mississippi State: As soon as the Bulldogs named Mike Leach the new leader of their program, the entire College Football world took notice. Everyone is intrigued to see if his Air Raid offense will work in the almighty SEC, where speed kills. Leach also lured in one of the most experienced Pac-12 quarterbacks to help introduce him to the SEC. Costello is an accomplished signal-caller in all three phases.  He threw for 6,151 yards, 49 touchdowns and 18 interceptions with Stanford the past three seasons. Costello played against Leach in the Pac-12 North, so the two are both familiar with each other in terms of style. He is a pro-style quarterback, with limited mobility, but in Leach's system he'll have the advantage of operating behind wide line splits. Implementing the Air Raid into the SEC could potentially lead to growing pains. Regardless of the matter, there's some hype down in Starkville that hasn't been there in a long time with Leach and Costello in town.