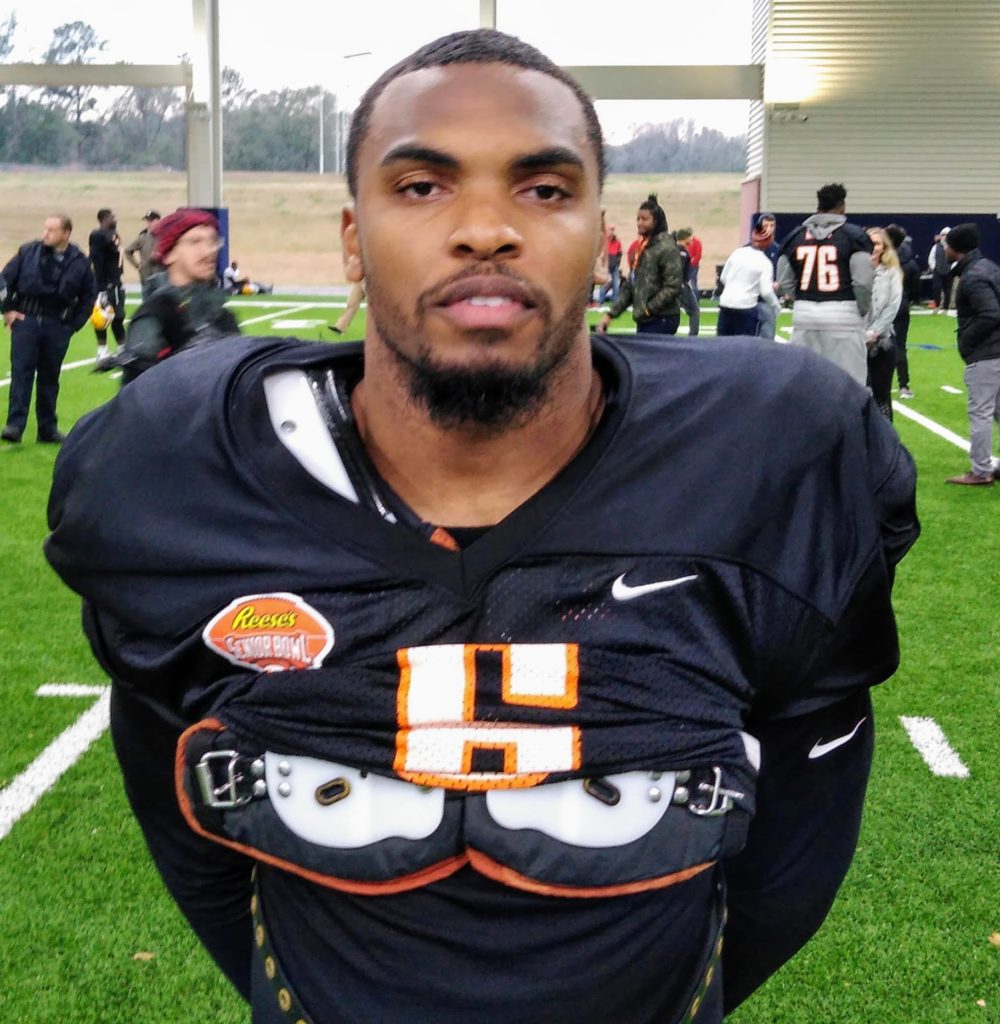 When you finish No. 2 all-time in single season receiving yards at a blue blood program like Texas, you know you've accomplished a lot.
Devin Duvernay was a productive wideout throughout his career with the Longhorns, but his senior year was one for the ages. The 5-foot-11, 202-pounder finished third in the entire FBS in receptions and led the Big 12 in receiving yards. He's a lightning bolt out of the slot and his 106 catches were the most by a Texas receiver since 2009.
Texas' offense relied heavy on the pass in 2019 and he was the program's second-straight 1,000-yard receiver. Not to mention Duvernay had double-digit receptions against LSU, Oklahoma State and Baylor. Duvernay carried that wave of momentum through Senior Bowl week, where he increased his football knowledge, became a better player and impressed scouts with his hands and footwork.
Now the play-making receiver is one of four Longhorn players who received an invite to the NFL Scouting Combine. The big event takes place two weeks from now and Duvernay plans to capitalize on the moment, by critiquing every little aspect of his game.
"Continuing to be more precise with my routes and working releases," Duvernay said. "Just continue to clean up my route technique and becoming a better route runner."
Fellow wideout and former teammate Collin Johnson, who joined Duvernay at the Senior Bowl, will also be participating in the Combine. Having history with Johnson makes Duvernay feel right at home and takes off a lot of pressure. It reminds Duvernay of being back in Austin, where he cherished his time as a student athlete.
"I loved it, Texas was great to me , the school, the football program, I'm going to miss it," he said. "But it made me a man, matured and built me for moments like this."
The Texas native hopes to make a statement in the coming weeks. He's also versatile and effective as a return specialist, which will make him more appealing to NFL franchises. Surprisingly, Duvernay is all about originality and didn't idolize or mold his game after any pro receiver growing up. Instead he created his own style and perfected that craft on the field.
He remains confident in both his hands and feet and knows how to create separation from defensive backs. Duvernay feels all of his strengths will make him a valued asset at the next level. With a solid performance at the Combine, he could potentially find himself rising up everyone's draft board.
The former Longhorn believes he'll solidify his status as a can't miss prospect and hopes everyone will take notice.