Jalen Elliott gearing up to make a big statement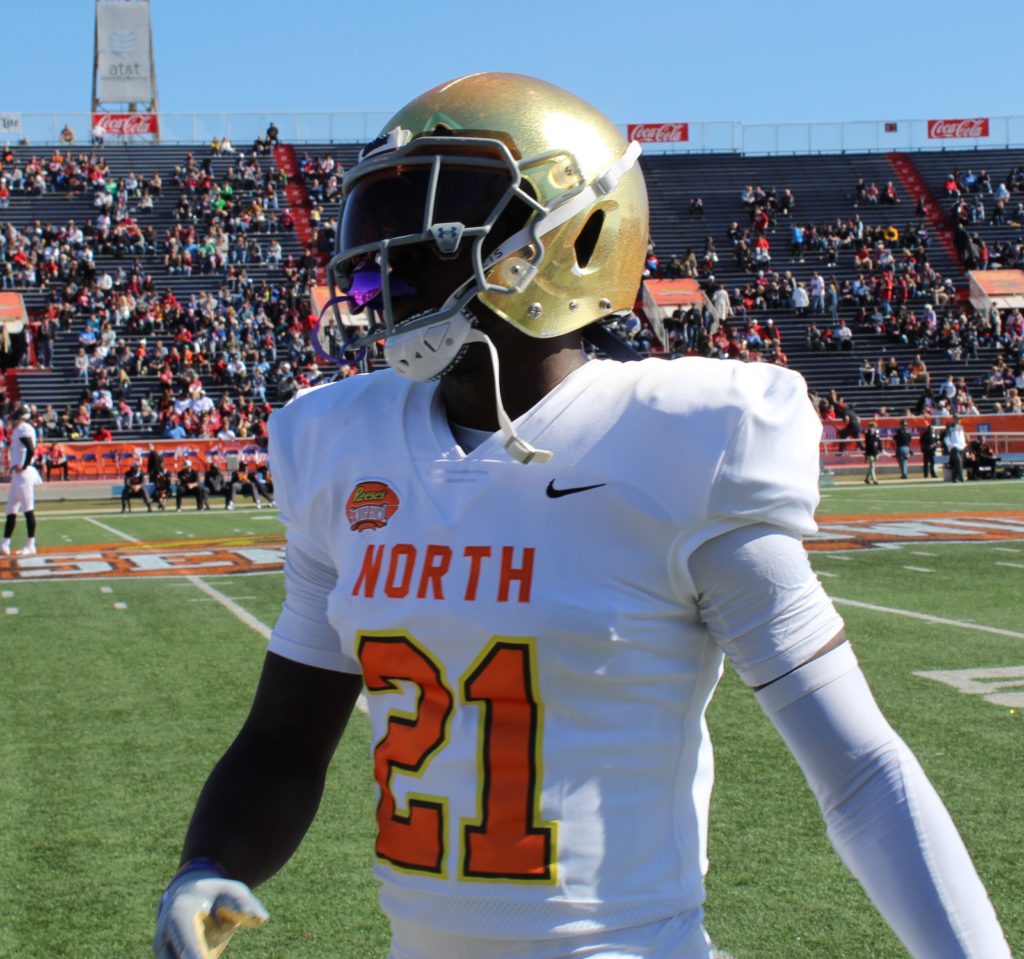 He tallied 158 total tackles over the last three seasons at Notre Dame and was considered the heart and soul of the defensive secondary.
Jalen Elliott had a solid performance in the Senior Bowl two weeks ago and now he's one of nine Fighting Irish players to get an invite to the NFL Scouting Combine. The opportunity to showcase his talents is what Elliott been preparing for his whole life and he doesn't want to disappoint.
Which is why the Virginia native is taking nothing for granted on his quest to impress. Despite picking off six passes over the last two seasons, the ball-hawking safety expects more out of himself and refuses to be complacent. So striving for perfection is what he plans on doing day by day leading up to Combine.
"Continuing to improve on my man to man coverage and getting tighter," Elliott said. "Just making sure I stay consistent in tackling out in the middle of the field."
Elliott always set the tone for Notre Dame's back four on defense and his teammates often fed off his intensity. He has 39 career starts under his belt, making him one of the most experienced defensive backs participating in the event.
Still, the six-foot, 205-pounder doesn't want to rely solely on his experience and feels his unique skill set will separate himself from the rest of the competition.
"Just being able to be rangy with closing the middle of the field," he said. "Coming down and being versatile in coverage as well."
He impressed scouts throughout the week of Senior Bowl practice and hopes to build off that momentum. Elliott plays with one of the biggest hearts and always gives tremendous effort on every play. Most importantly, he takes pride in his leadership and teaching others.
"No matter the circumstances I'm going to lead, even if I'm going through something tough," he said. "I'm going to bring my guys with me and get us out of that tough situation."
Scouts love the physicality Elliott brings to the table. Not to mention he's a players' coach, who takes accountability for his mistakes. Criticism doesn't bother Elliott because he considers himself a student of the game.
Regardless of where his football journey leads him, Elliott is happy to be experiencing it all with his teammates. They'll be joining him in Indianapolis and he'll always remember what he learned as a student athlete in South Bend.
"It was amazing, the brotherhood that we built is something I'll never forget," he said. "I'm glad that my brothers can be there with me."