Cam Brown hoping the little things go a long way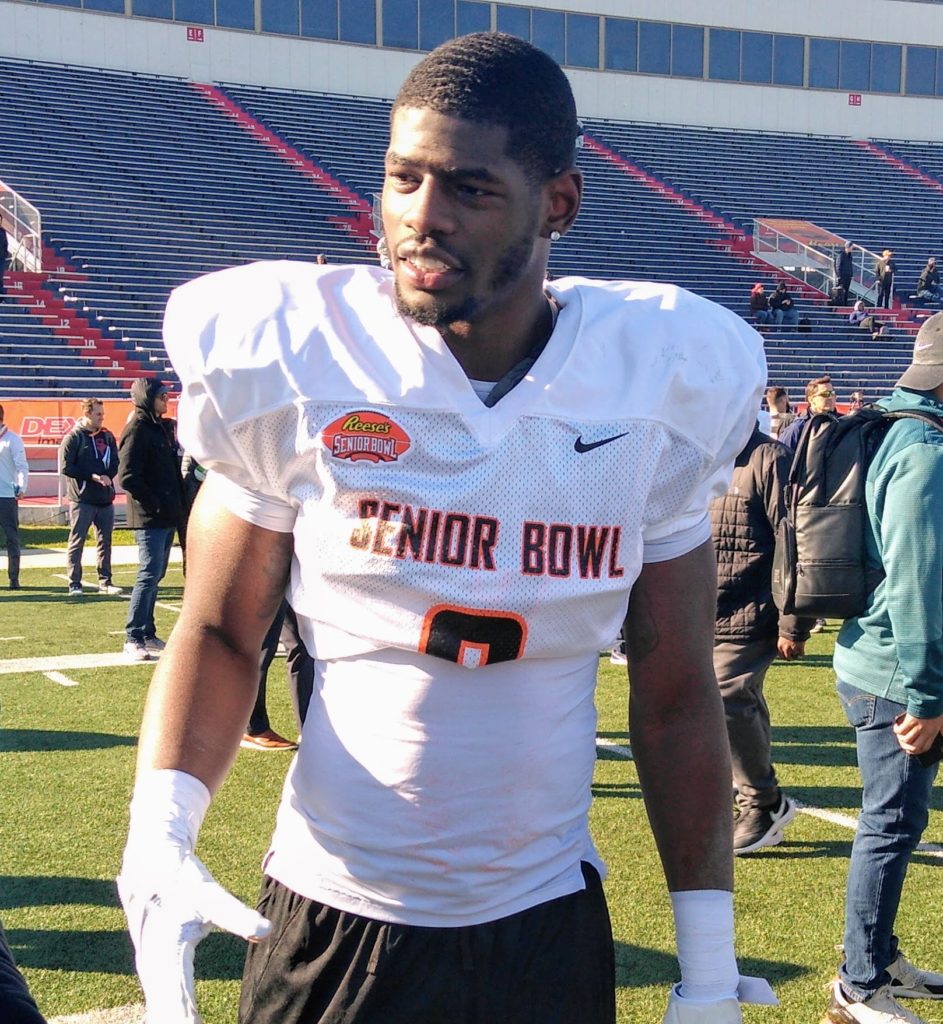 MOBILE, Ala. — Playing four years under James Franklin taught Cam Brown a lot during his time in Happy Valley.
The former four-star prospect came into the program as your typical outside linebacker. However, he left the school as one of the most versatile individuals to play the position and earned All-Big Ten honors. Brown was also highly respected by his teammates and coaches.
He believes all of those attributes will help prepare him through a grueling week of practice for the Senior Bowl. At six-foot-five, he's one of the tallest linebackers, who can fly from sideline to sideline. Brown tallied 135 tackles over the past two seasons with the Nittany Lions, so the productivity is there. Brown was a team captain so leadership qualities are also present.
The Maryland native can play in the middle, on the outside, edge and in the secondary. Which means he can contribute to potential teams in numerous ways for a 3-4 or 4-3 scheme. Brown knows his versatility is his greatest strength and will serve him well this week.
"I'm comfortable with wherever I play," Brown said. "I played at SAM, which is like a nickel in the NFL, I also played MIKE and WILL like a boxed linebacker."
His passion for playing defense amplified during his time at a program infamous for carving out game-changing linebackers to the NFL. Penn State was also where Brown gained his mental toughness and he carries himself with pride everywhere he goes.
"Linebacker U is a brotherhood from the moment we walk onto the field that lasts until the time we walk off of it," he said. "Being physically tough, that's a mental battle and you got to know when to suck things up and be there when your team needs you."
The 233-pounder has played through pain, injury and understands suffering is apart of the game. He's also mature enough to keep his emotions in check, block out the outside noise and separates his personal life from the playing field. He credits that to Franklin, who helped mold him into a smart player.
"He teaches you how to be a man honestly, he puts great coaches around you so you learn the game of football and become a better football player," he said. "But as a man he taught me how to be early, be on time and be respectful."
Brown hopes those qualities he learned also impresses the scouts. Overall he's a rare athlete at his size and height, who'll remain loyal to any potential NFL franchise that invests in him. The path to the Draft is a daily grind for every player with ambitions of playing on Sundays.
Brown is counting on his experience, leadership and productivity to guide him through the transition.  Having a special specimen makes him unique and he understands the skill set he brings to the table.
"The fact that you don't see a six-foot-five boxed linebacker anywhere in the country, who can play physical," he said. "I'm going to play with range and I'm going to play with speed."