Skylar Thompson wants bowl win for seniors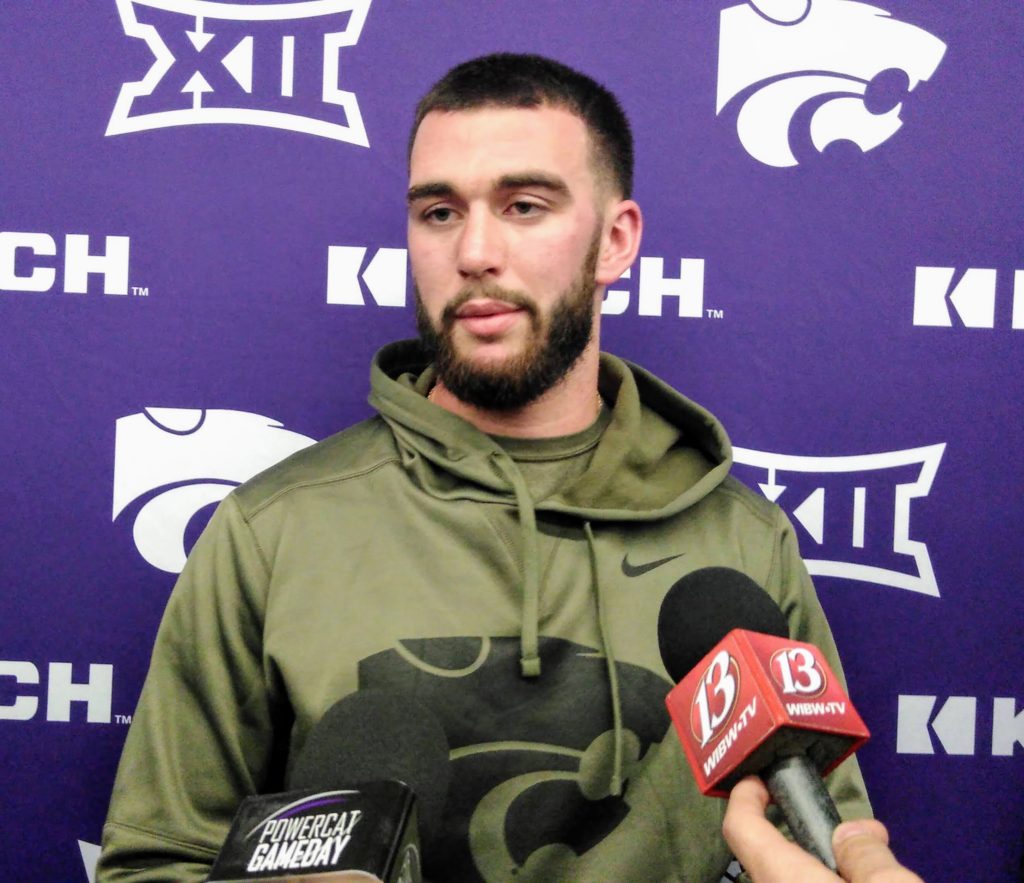 Kansas State was one of the surprise teams out of the Big 12 for the regular season, securing eight victories and a winning record in conference play.
It was a feat virtually no one expected the team to accomplish. After all, the Wildcats had a new coach in place in Chris Klieman and was undergoing a culture change. However, Kansas State battled through adversity to reach bowl eligibility. Now the team is poised to reach nine wins for the first time since 2016.
Quarterback Skylar Thompson has been apart of it all and grateful for the program to be in this position.
"I'm proud of our team the way we were mentally tough and beat up, but people kept fighting through it and sticking together," Thompson said. "The coaches kept on pouring their all into us and ultimately that paid off for us the way we finished the season."
Kansas State won its' last two conference games of the year and has carried that momentum into the bowl game against Navy. Thompson and the rest of the team took the season one week at a time, which had its' ups and downs, but everyone is finally fully healthy to take on the Midshipmen.
The Wildcats' offense has been solid, averaging 30.7 points per game and one of the better rushing teams in the Big 12, with 28 touchdowns on the ground. Thompson has 10 rushing scores himself, including four in the upset win over Oklahoma and three against in-state rival Kansas.
Not to mention the Missouri native has 2,191 yards through the air and 12 touchdown passes. The six-foot-two, 212-pounder is excited for all the 27 seniors on the team and knew everyone had to play with a chip on their shoulder to reach this point.
"We had a great season, we exceeded people's expectations and knew we were way better than what people were giving us credit for," he said. "It's going to be huge for us to go capitalize on our opportunity in the bowl game and really go top it off for them."
Although Thompson is only a junior he feels like he's apart of the senior class, considering he arrived on campus early and was befriended by several of them. He's confident the Wildcats will have a great performance in their bowl game and everyone is highly motivated.
"We're all playing together and playing for one another," he said. "Ultimately that's what it's about, that's what is leading us to getting wins and we're really excited for this opportunity to play in a bowl game."
Preparing for Navy's triple option is not an easy task on a week to week basis, but Kansas State has had a month to get ready. After Iowa State, Oklahoma and Oklahoma State all lost in the post season, it's going to be important for Kansas State to get a bowl win for the rest of the Big 12's sake.