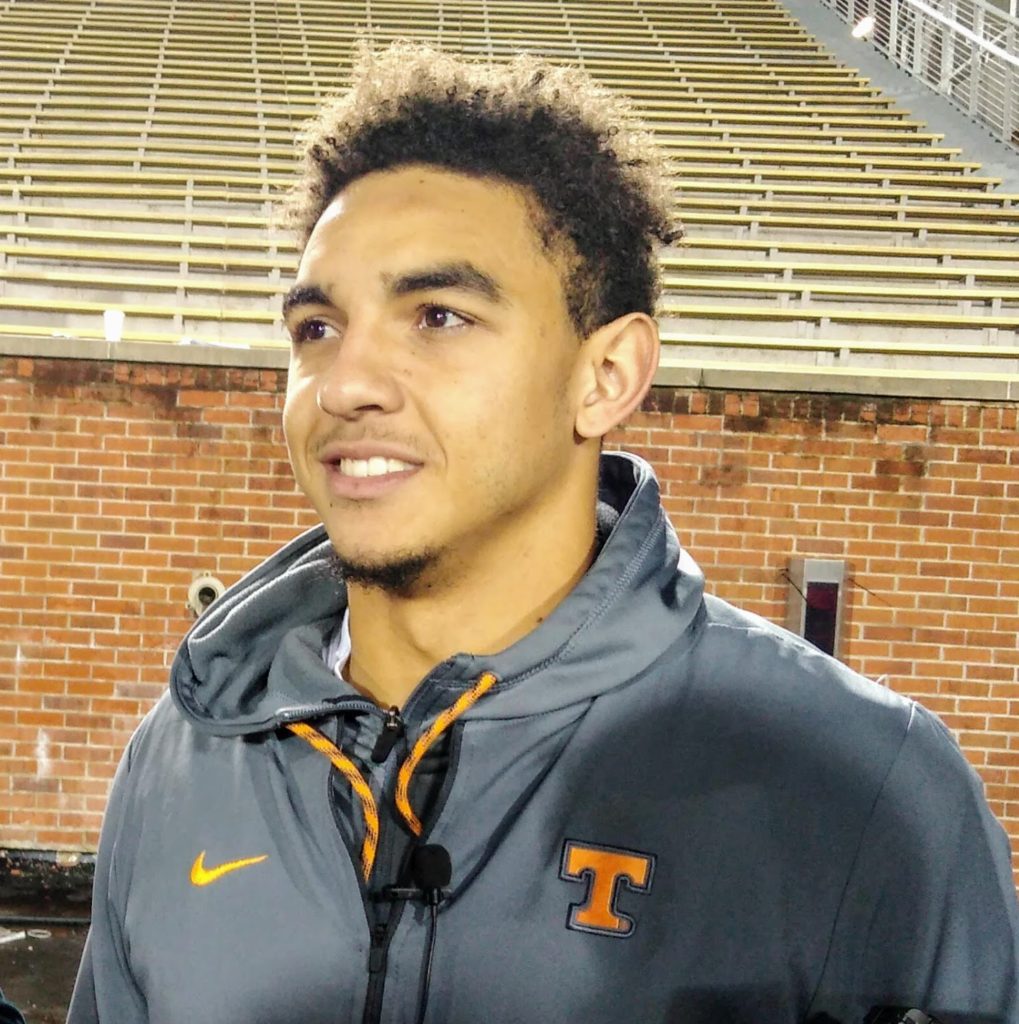 Jeremy Pruitt had a lot of confidence in Jarrett Guarantano heading into the 2019 season.
After all Guarantano had a great fall camp and two years of starting experience under his belt. He was poised for a breakout junior season, but after Tennessee lost three of its' first four games the quarterback was benched in favor of freshman Brian Mauer .
It was a humbling experience for the New Jersey native and at that point Guarantano became a scrutinized individual. It seemed as if everyone turned their back on him. Not to mention he also received death threats and many thought the signal-caller would consider transferring.
However, Guarantano persevered, thanks to a great work ethic, loyal teammates and coaching staff. Although Pruitt was all of a sudden under enormous pressure, he didn't use Guarantano as the scapegoat for Tennessee's shortcomings.
"There was so many guys that were there for me throughout the death threats, the mean messages to the sister, they were all there for me and it really meant a lot," Guarantano said. "There were some hectic times for me and they were there for me every step of the way."
The team had a meeting after the loss to the Gators. Everyone aired out their emotions and discussed what needed to change for the remaining eight games. The six-foot-four, 213-pounder admitted it was an embarrassing experience, but it got all the players on the same page.
After having solid performances against South Carolina, UAB and Kentucky when he threw for 487 yards, five touchdowns and an interception Guarantano was inserted back into the starting lineup against Missouri and from that point on he was a different player.
He threw for a career-high, 415 yards and two touchdowns. Plus three of the Volunteers' receivers went over the century mark. Guarantano's success didn't come as a surprise to Pruitt and he knew his quarterback was due for a breakout game.
"Jarrett has played pretty well the last four or five weeks, he probably has the best understanding of our offense because he's the oldest and most experienced," Pruitt said. "We got confidence in him and he has everything you want to be a great quarterback."
Guarantano admits it has been a long season for him and his team. However, all of their hard work has paid off, with the Volunteers winning six of their last seven games, including five-straight. Now Tennessee is bowl eligible for the first time since 2016. The team has a ton of momentum heading into the bowl game against Indiana.
Guarantano wanted the teams' bowl destination to be in somewhere warm in Florida and he got his wish. The Volunteers received their bid in the Gator Bowl on January 2, which will be played in Jacksonville and Guarantano is so excited.
"I definitely campaigned for Florida, got to get my bathing suit out," he said. "My mom will definitely be happy about that, just going to try to get the whole family there."
He's thankful to have the opportunity to play an additional game and wants Tennessee fans to know he's not going anywhere.
"I'm a Tennessee Vol, I put my body on the line for the past three years," Guarantano said. "I put my mind, heart and soul into this and I love Knoxville."