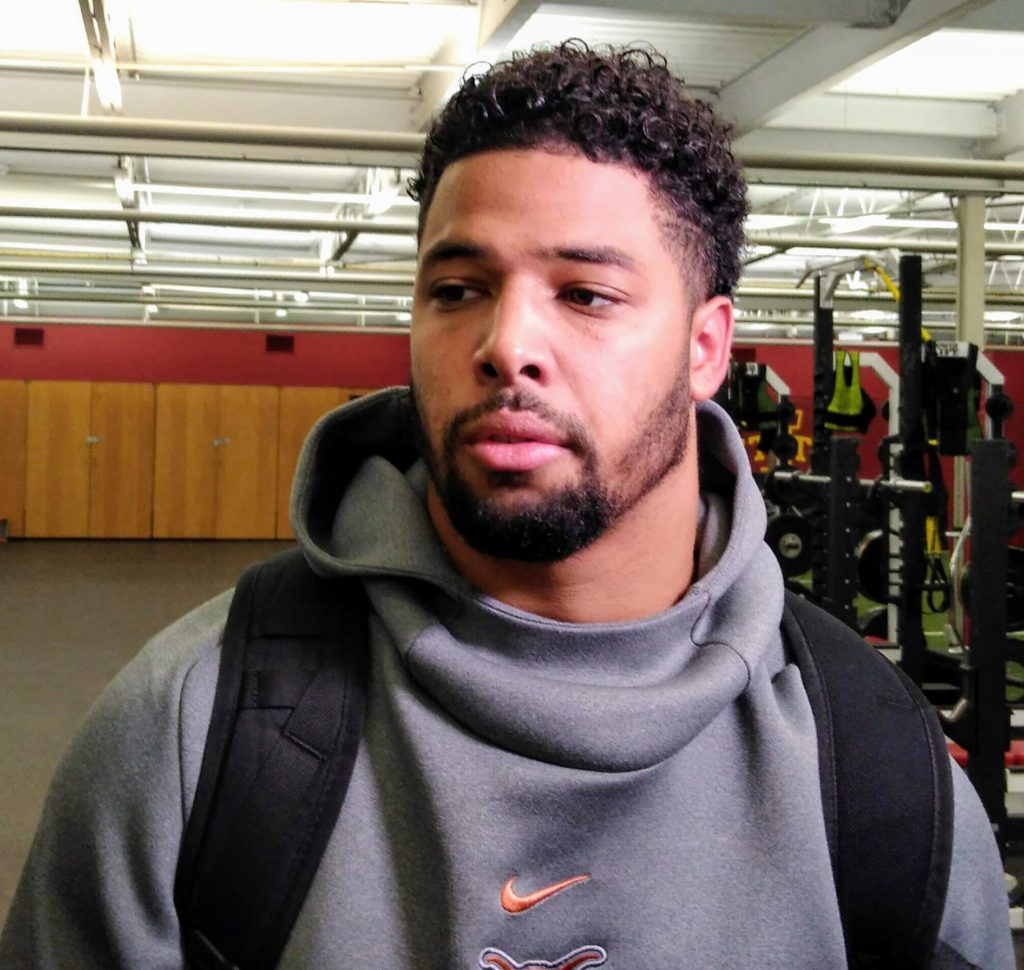 After losing two-straight games on the road Texas will be back at home for the regular season finale against Texas Tech Friday morning.
The Longhorns' season has been a big disappointment, considering they started out the year as a top-10 team. Texas is trying to avoid having a non-winning record to end the regular season for the second time in three years under Tom Herman.
Texas has lost three of its' past four games. There's no Big 12 Title to play for and no high profile bowl game in the works. It's safe to say the Longhorns are arguably the biggest underachievers in the Power Five this season.
However, Brandon Jones and his teammates hope to salvage what's left of a frustrating year. Getting over the mental part of it is easier said than done.
"I think the biggest thing is not losing sight of the whole season and realize we can't let a team beat us twice," Jones said. "We just got to finish strong."
Texas' second leading tackler wants to put on a great performance in front of the Longhorn faithful on Senior Day. The Red Raiders are one of the worst teams in the Big this season, but always play the Longhorns tough. Neither team has much to lose and everything to gain.
Jones feels the Longhorns' defense hasn't played up to their potential and continues to come up short in clutch moments. The senior defensive back just wants the unit to put together a complete game and for the team to come out victorious, despite not really having nothing to play for besides pride.
"It means a lot, obviously it hurts especially for the seniors because it was our last chance and opportunity to get to that point," he said. "It's tough, especially in this conference."
The Longhorns continue to play down to their competition. Not to mention Texas has struggled with inferior opponents. After the Sugar Bowl win over Georgia Texas was perceived to be a year ahead of schedule. That's not the case at this points, and in hindsight it seems the program has taken two steps back.
Although Texas is down and out, that's still not stopping Jones and the rest of the team. The Longhorns are trying to complete the race, even if they have to limp towards the finish line.
"I think overall we know what we're capable of at the end of the day," Jones said. "If we do our jobs we're usually going to get the results that we want, especially as a defense."