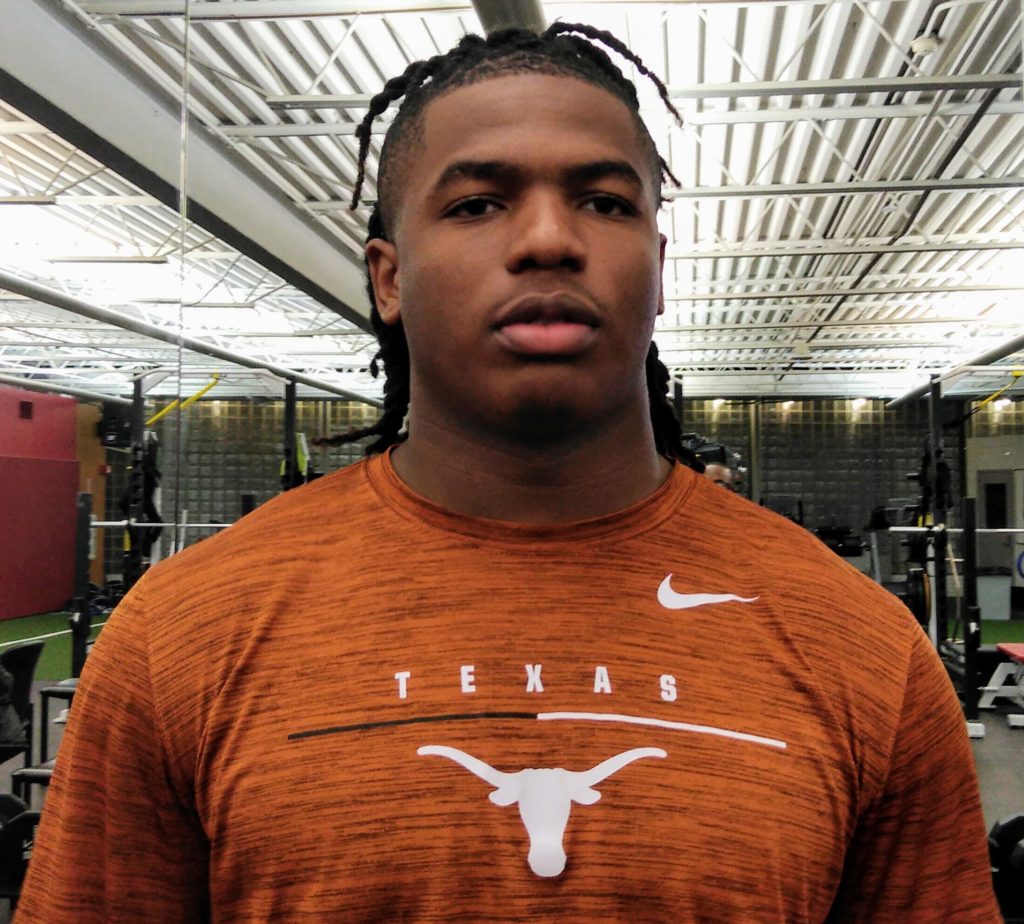 AMES, Ia. — Texas' leading rusher was one of several players who had to cope with reality instead of having aspirations of a second-straight Big 12 Title appearance after the road loss to Iowa State.
Keaontay Ingram and the rest of the Longhorns' offense could do nothing but watch from the sidelines as the Cyclones scored the game-winning field goal as time expired. It was another low blow to Texas' underachieving season. Nothing like exiting the field and watching opposing players and fans do the horns down mockery.
Ingram felt Texas' offense could've done a better job at playing with some consistency, but couldn't find any rhythm. After all, the Longhorns had a sluggish start in the first and second half, not to mention they struggled to run the ball. Texas was held to just 54 yards on the ground, which put a lot of pressure on quarterback Sam Ehlinger.
Unfortunately Ingram couldn't contribute much in the Longhorns' rushing attack and averaged just 1.1 yards on eight carries. He finished the game with a mere nine yards, which tied a season-low for the six-foot, 220-pound sophomore.
"Everybody loves to run the ball, but I feel like we got caught up in the nick of time when we needed some points on the board," Ingram said. "So we had to take a different route, but we kind of got into a bad situation."
Still, Ingram was a factor in the Longhorns' passing game and hauled in four passes for 45 yards and a touchdown catch. He credits Iowa State's defense on a good game plan and feels his team should've been more prepared. Texas was able to rally back and took the lead with under six minutes left in the game.
"Some things didn't go as planned, that's why we practice and execute different things," he said. "We just got to be ready for it."
The third conference loss of the season puts the Texas in a three-way tie with Iowa State and Oklahoma State in the latest Big 12 standings. However, Ingram believes there's still a lot of fight left in the team and they all have a lot to play for besides just pride. He feels his team could still play their way back into the Big 12 Championship.
"It's not over until the fat lady sings, it's a far reach, but it's still within reach and we got a long way," Ingram said. "It's a long stretch, but this team and how we're built, we're not going to stop wanting to strive for that goal, we're still going to keep going."
Texas hasn't fared well away from home this season and lost at a neutral site to Oklahoma, plus the humbling loss at Jack Trice Stadium.  Now Texas must travel to Waco to play an angry Baylor team that's also trying to recover from an emotional loss.
Regardless of the matter, It's back to the drawing board for Tom Herman and his team. The Longhorns can still finish the regular season on a high note, but the offense will need better production from Ingram and the rest of the running backs.