Charlie Kolar: Iowa State's safety net on offense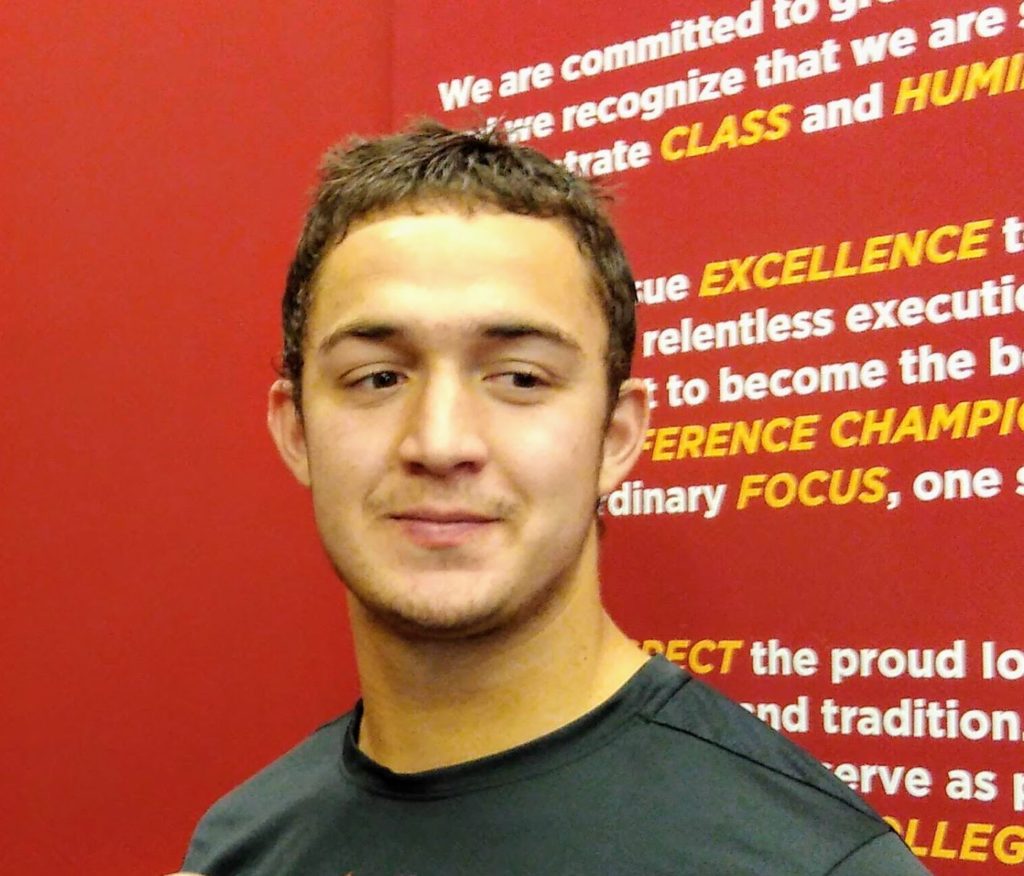 AMES, Ia. — Whenever Iowa State  needs a big play to move the chains regardless of what down Charlie Kolar is almost a sure thing over the middle.
For a six-foot-six, 252-pound tight end Kolar has great length and fluidity, which makes him a nightmare for defenders to cover. He been raising eyebrows throughout the season with his big play ability and is Brock Purdy's most reliable target.
Kolar leads all Big 12 tight ends in touchdown catches, but his performance in the Cyclones' last three games has been nothing short of miraculous. Hauling in 13 passes for 196 yards and four touchdowns catches that Kolar makes look easy. Rarely can you find a such a huge target that's so sure-handed. Not to mention Kolar is not a selfish player and all about success for the team.
Iowa State is on a two-game losing skid and still trying to reach bowl eligibility, but Kolar isn't ready to hit the panic button. After all, the team is a close-knit group that bonds together during times of adversity.
"Our team does such a good job of preparing every week, but everyone keeps asking how are we going to work harder," Kolar said. "Well I  already think we're working as hard as we can."
The Cyclones' offense has been impressive this season, averaging 36.4 points per game and has scored 41 total touchdowns, which is third-best in the league.
A lot of the unit's success has been from the play of Purdy behind center. The true sophomore been performing like a seasoned veteran, is a Davey O'Brien Award semifinalist and Kolar loves having him as his quarterback.
"He's a special guy, you witness what you see on the field and he's a leader off the field too," Kolar said. "We're a mature group, so even though he's our leader we don't need someone to always keep us in check because we do a good job at doing our jobs."
Kolar been impressed with Purdy's poise and control at pressure times and the two have great chemistry in the clutch. Kolar knows the signal-caller trusts him to make a play when the offense needs it most and believes having an effective passing attack opens up the running game.
Despite the two losses, no one is pointing fingers on offense or blaming each other. It's unfortunate that the unit came out on the losing side from a furious fourth quarter rally on the road at Oklahoma, but the group is using it as motivation for their next opponent.
"As an offense we don't have any egos, so we do a good job that when we win or lose together," he said. "Last week doesn't matter that I played well or bad, or if he played well or bad."
Texas' defense has been leaky all season so Kolar and the rest of the offense should be able to successfully move the ball consistently Saturday. Playing back in front of the Cyclone faithful at Jack Trice Stadium will ignite fire back in Kolar and his teammates. Now it's time for Iowa State to snatch that sixth win of the year.