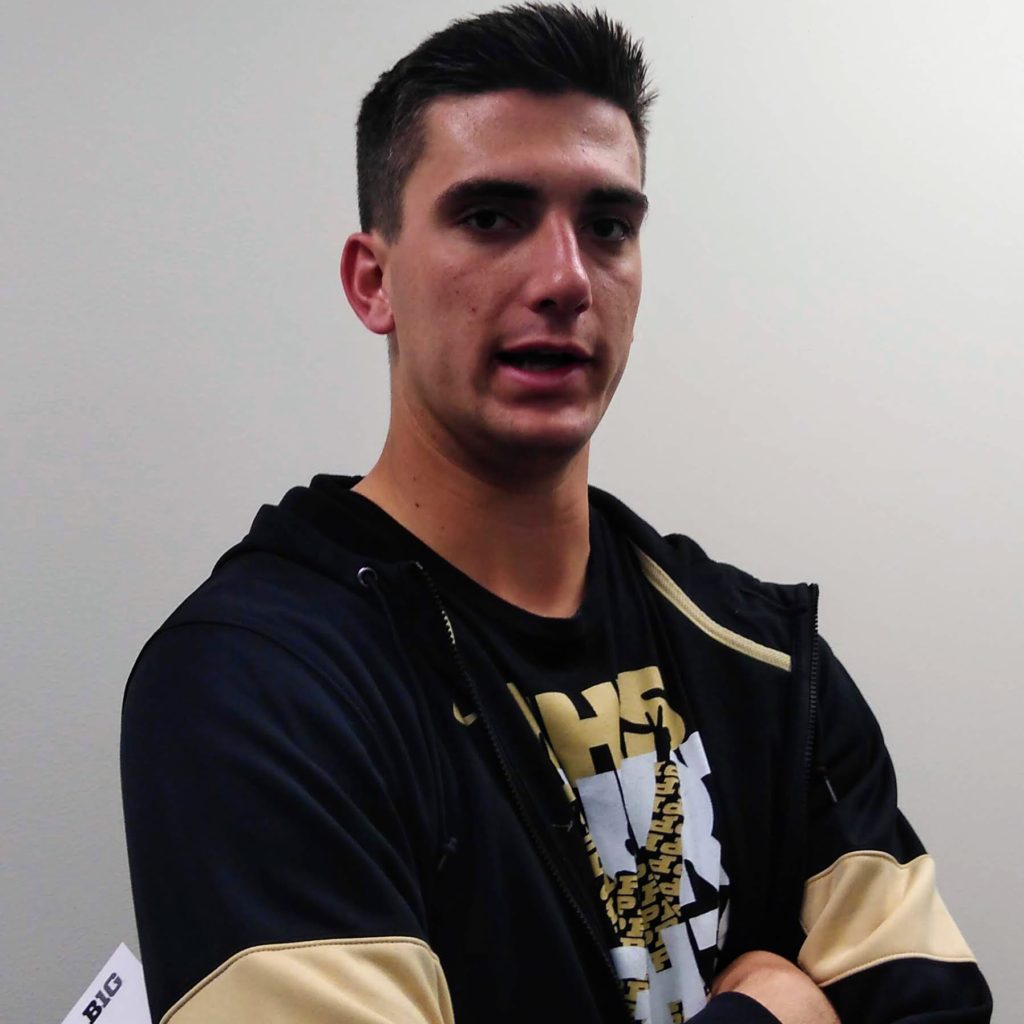 IOWA CITY, Ia. — Despite throwing for 327 yards and two touchdowns on the road in a hostile environment, Jack Plummer feels that he left a couple of plays on the field at Iowa.
Not only was Plummer disappointed with himself because it was a losing effort, but he thought Purdue's defense played well enough to win the game. Still, the Arizona native feels the Boilermakers' offense is moving in the right direction.
Jeff Brohm's team has had an injury-riddled season thus far, but continue to battle through the Big Ten gauntlet. Elijah Sindlear is out for the season after having surgery on a broken clavicle. It's still unknown of when star receiver Rondale Moore will return. Plummer made his first start against TCU when Sindlear was out with a concussion and has been a great replacement.
The Arizona native has great chemistry with receiver David Bell and knows playing the quarterback position comes with leadership responsibility. He also wants to continue rallying his team through adversity, regardless of their record. Even without Moore, Plummer knows the Boilermakers' offense will be tough to stop and he likes what he's been seeing out of the unit lately.
"Right now I'm kind of focused n the guys that are out there, obviously Rondale is one of the greatest players in the country," Plummer said. "So it's nice to have him on your team and I think once he comes back we'll be that more explosive, guys will have to pay attention to him and David."
The former three-star recruit has blossomed into a legit Big Ten signal-caller, with 866 yards through the air, six touchdowns and two interceptions in Purude's last three games. However, Plummer demands more out of himself and wants the offense to play better.
Plummer was frustrated with how Iowa's offense held the ball for nearly half of the first quarter in Saturday's loss and wished he could've made the most out of Purdue's possessions.
"It was an okay performance, they really could've picked me off a couple of more times than they did," he said. "I missed a couple reads, but I did make some big plays and move the chains pretty well, except for in the third quarter."
He doesn't want the offense to settle for field goals and wants to see the unit score more touchdowns in the redzone. Plummer admitted Coach Jeff Brohm got on him about using his eyes out on the field more.
"He was really kind of harping on me to just go through the reads how we practiced," Plummer said. "Just know the situation."
Over Purdue's last three games Plummer has seen two of the best defenses in the Big Ten in Penn State and Iowa. He feels he had more success against the Hawkeyes' defense, but knows they are a elite unit reminds him of the Nittany Lions' front seven.
"They're very similar, solid defensive lines, but I felt we played well and move the ball better against Iowa's defense than Penn State's, that's for sure," he said.
The six-foot-five, 220-pounder connected with Bell 13 times for 197 yards and and a touchdown score against Iowa. He wants the duo to build on that performance and is awe of Bell's raw talent.
"He's just a play maker, that's just kind of how it goes," Plummer said. "If it's third down and we need something he's a guy that you can look to and trust that he's going to do the right thing."
As for now Plummer want to continue improving and believes the Boilermakers' offense is back fully healthy his receivers will be a handful for opposing defenses to cover on one play. Purdue's next two games will be at home where the offense has scored 31 or more points in the last three contests.