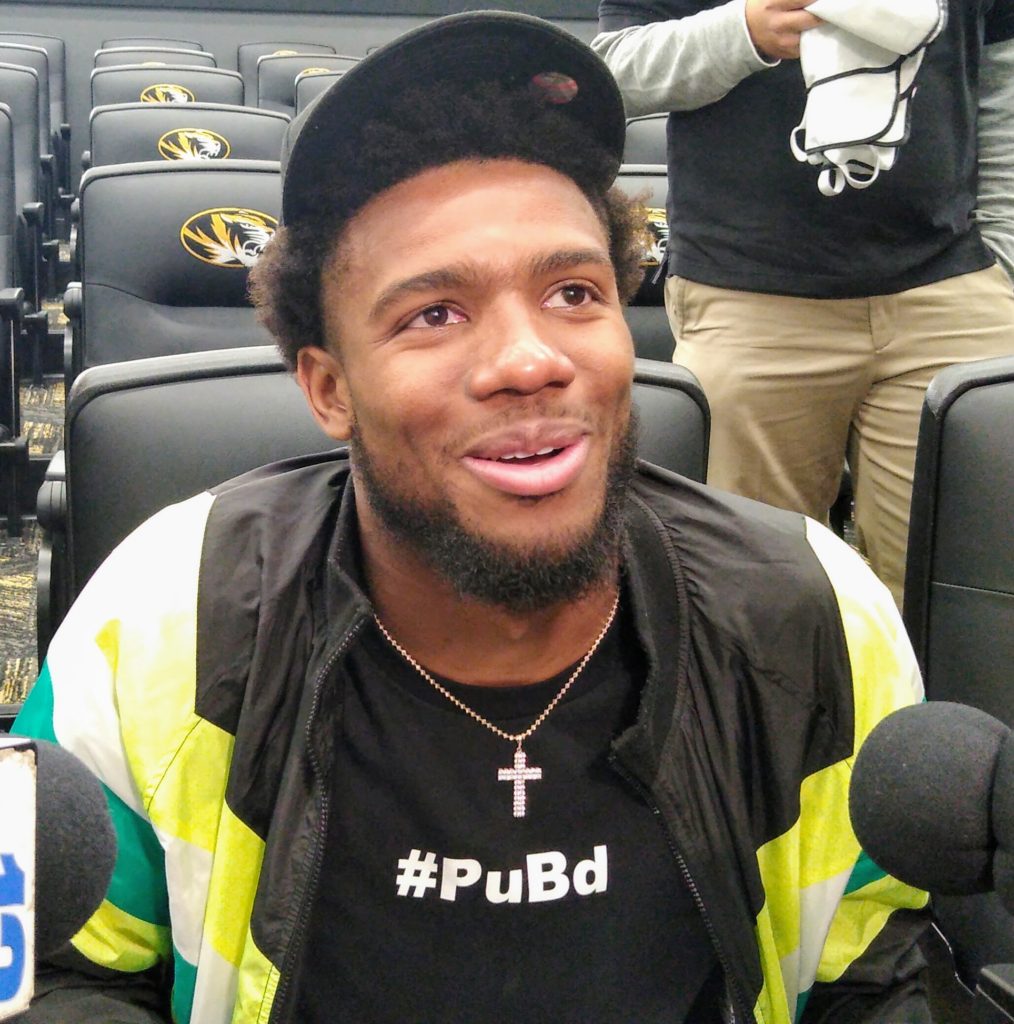 COLUMBIA, Mo. — The Clemson transfer has lived up to the lofty expectations this season.
Missouri is the lone remaining East Division team that's undefeated in SEC play. Not to mention the Tigers are on a five-game win streak and cracked the AP top-25 for the first time this year entering week eight.
With Kelly Bryant at the helms Missouri's offense hasn't missed a beat after Drew Lock used up his eligibility. The units' transition to Bryant couldn't have gone any smoother for Coach Gary Odom. After all, Bryant has everything a coach desires in a Power Five quarterback with big-game experience, great work ethic and leadership.
There's no denying that Bryant is making the most out of his only season with the Tigers. Plus the team has a ton of momentum sitting at 5-1 as they navigate through the SEC gauntlet. The opening-season loss on the road at Wyoming is finally in the rear view mirror and Bryant believes Missouri has turned the corner.
"I feel like we grew up a little bit, like I told them we can be as special as we want to be," Bryant said. "So the biggest thing is to continue to keep that hunger mentality going forward."
The senior signal-caller has 1,575 yards through the air, 12 touchdowns and four interceptions through six games. The Tigers have also scored 31 or more points in every game this season.
Bryant credits his offensive line for his success and takes pride in Missouri's balance on offense. He believes it has contributed to the units' success on the field.
"It helps when you can run the ball and throw the ball whenever you want to, so it's good that everybody is executing and playing at a high level," he said. "We still got some errors we want to clean up, but playing balanced can help us moving forward."
The No. 22 Tigers now have a daunting task of sustaining all the success with three-straight road games looming. The offense has no time to relax and has to keep the pedal on the metal from here on out. There's also a couple of things Bryant wants to work on after drawing two target penalties.
"I got to work on my sliding, that's my weakness right now," he said. "So I got to learn how to protect myself a little bit better."
The six-foot-three, 225-pounder is a warrior and has displayed toughness to all of his teammates. Bryant took a cheap shot from a Troy defender in game five and was immediately presumed doubtful to even play against Ole Miss. However, Bryant credits his swift healing process to rehabbing and was confident enough in himself to play.
Being there for his team when they needed him the most is one of the many attributes Odom admires about Bryant's character and he was impressed with his quarterback's intensity on the field.
"The way that Kelly battled through the injury that he had, case cooked he really didn't practice this week," Odom said. "It will go down in my mind as one of the toughest performances I've seen from a player."
Bryan'ts 329-yard passing performance in the 38-27 win over the Rebels showed Bryant has the grit for success. It was also Missouri's fifth-straight win this season by double-digits. Although Bryant feels Missouri's offense didn't play its' best against Ole Miss, but the unit still racked up 562 total yards and put on a show in front of a sold out crowd at Faurot Field.
"It was Homecoming with the festivities and all, but seeing the fans, man it was a really great turnout and support," Bryant said. "The energy they brought it means a lot for me as a player."
Due to NCAA sanctions Missouri is ineligible for the post season. Still, that's not stopping the South Carolina native from trying to put together the best season of his career.