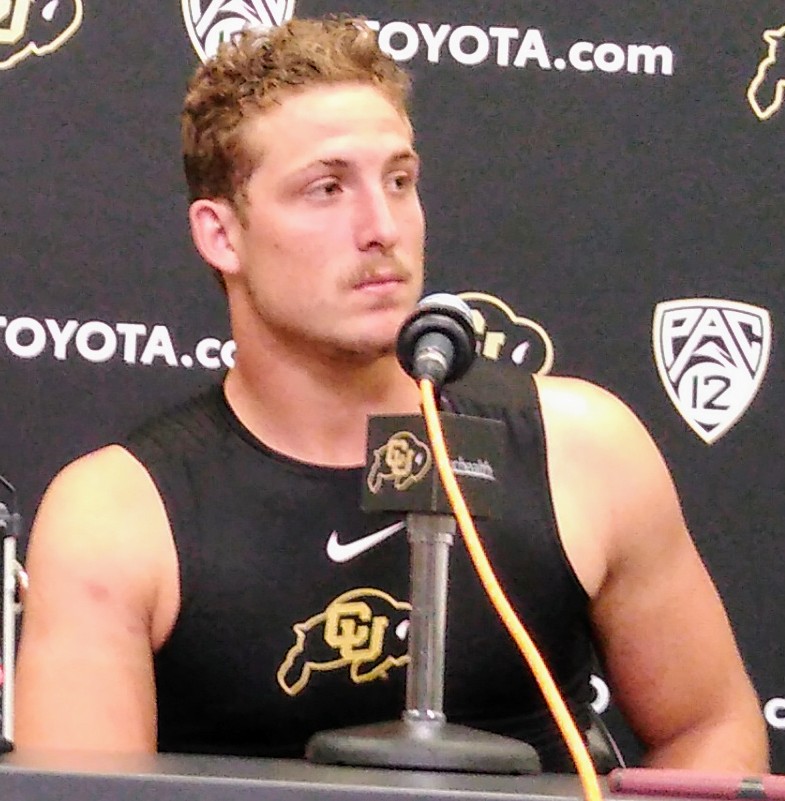 BOULDER, Co. — Colorado had the week off after upsetting a ranked Arizona State team on the road.
Colorado quickly rebounded after its' overtime loss at home to in-state rival Air Force in week three and was able to start off conference play on a high note. Junior linebacker Nate Landman believes the gutsy win gave the team momentum and he can't wait to play again in front of the Colorado fans at Folsom Field.
"I love how small our sidelines are, we have the support right there with people cheering us on and whether it gets quiet or super loud we feed off the energy," Landman said. "I think having that crowd and support really pushes us to get a win."
Colorado's defense continues to make halftime adjustments for the better. Over the past four games the opposing offenses got off to fast starts, but Colorado's defense held Colorado State to 10 points, Nebraska to 14, Air Force to three and Arizona State to 10 in the second half.
Landman believes the Buffaloes' success on defense in the second half falls on their coaches. Not to mention the younger defenders have adapted well to the new schemes and techniques.
"I think that's credit to us believing in our coaches and really buying into what they are teaching us and executing their calls," he said.
Now the unit has momentum and wants to play a complete game. Arizona's offense is no slouch with Khalil Tate and J.J. Taylor in the backfield. The duo knows how to move the ball on the ground and Tate has improved as a passer. Which is the main reason why the team has a 3-1 record.
Arizona has won three-straight games, including its' last two against Power Five competition. Colorado has a road date at Oregon looming for game six. Still, the Buffaloes aren't overlooking any team.
"We just want to focus on one game at a time," Landman said. "Knowing that we're a team that can come back from adversity, play all four quarters of the game."
Colorado needs to start out fast and play a game where the team is not battling back from a deficit. There's enough leaders on the defense to guide the Buffaloes, but they all must keep up the intensity. The coaches play a major role with keeping the players focused.
Landman believes the team has made strides from week to week and they haven't reached their potential yet. Saturday will show if Colorado used their bye week.