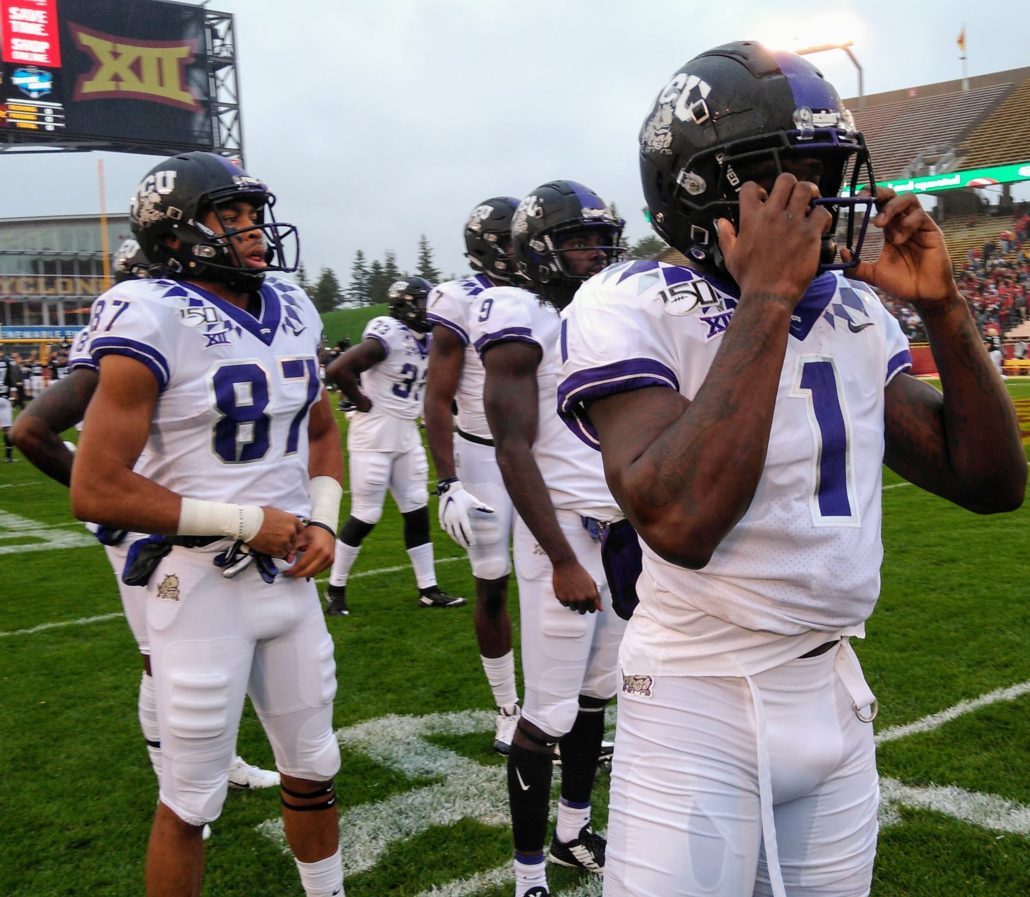 Two years ago Gary Patterson led TCU to its' first-ever berth in the Big 12 Championship Game.
Unfortunately the Horned Frogs didn't take home the conference hardware, but it was still a milestone accomplishment for the program. TCU is in its' eighth season in the Big 12 and has adjusted smoother than West Virginia.
Patterson has utilized the school's hotbed location for recruiting, there's more talent on the roster than ever before and the Horned Frogs have won four of their past five conference games. However, playing Iowa State, Kansas State, Oklahoma State and Oklahoma on the road is as challenging as a Big 12 schedule gets.
Patterson's main concern is to have his team ready to win each week. TCU has been consistent in that department, posting winning campaigns four out of the past five seasons. The 3-1 start for 2019 sets the Horned Frogs up for a tough October.
On offense Patterson has utilized two quarterbacks in senior Alex Delton and true freshman Max Duggan. Delton is the veteran signal-caller with great mobility. However, Duggan was TCU's No. 1 recruit this year. The Iowa native has also been the most effective of the two quarterbacks, with 523 yards through the air, seven touchdown passes and no interceptions.
Senior running back Darius Anderson is having a spectacular season, rushing for 455 yards and five touchdowns over TCU's last three games. He seems to be in a groove and compliments the Horned Frogs' passing game. All Big-12 wide receiver Jalen Reagor hasn't performed up to the lofty expectations so far, but he's still productive.
The Horned Frogs' defense has been the most impressive this fall and the unit has been one of the Big 12's best the past few seasons. Patterson's squad is only allowing 18.8 points per game and been a dominant bunch against the run.
Junior linebacker Garrett Wallow has been a tackling machine with 48 total stops through four games. It's the fourth-most in the nation and he has 10 tackles for loss. TCU's defense is allowing only 166.8 yards through the air and has picked off five passes.
Patterson has depth at quarterback, a great running back, talented receivers and a stingy defense. Having all of those weapons at his disposal should set Patterson up for success with the TCU's upcoming games.
Saturday's clash on the road in Ames will be a dog fight. The Cyclones are desperate for a conference win and Patterson should be anticipating them to perform at a high level on both sides of the ball. The two programs have played great defense in an offensive-friendly Big 12.
Still, the Horned Frogs could potentially be the sleeper team of the conference. Saturday's game is in a hostile environment, will be a great measuring stick for the team and will prove if TCU is contenders or pretenders.