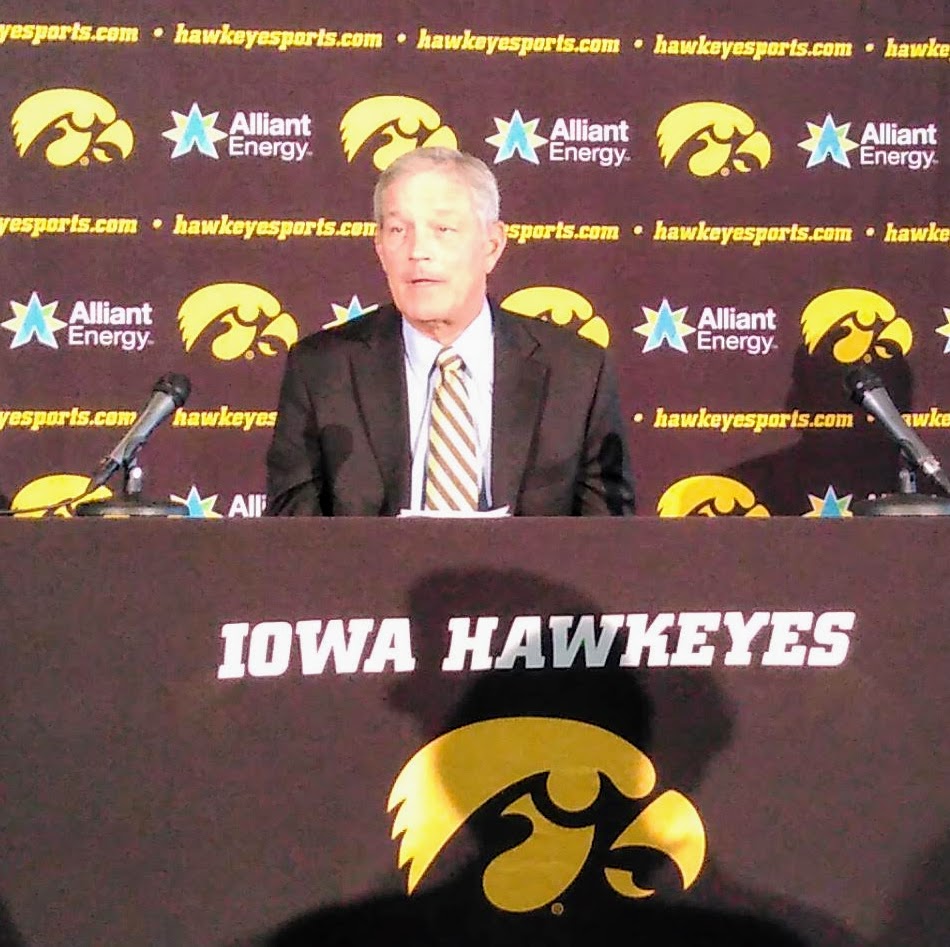 IOWA CITY, Ia. — Iowa escaped Jack Trice Stadium with a one-point win, had the week off and moved up four spots in the AP Poll.
The Hawkeyes are one of four undefeated Big Ten teams ranked in the top-15 and their No. 14 ranking is the highest since September of 2016. Coach Kirk Ferentz has been keeping his team grounded despite a couple distractions. The treatment Iowa received at Iowa State has become a safety issue and been dominating the headlines.
Not to mention College Football fanatics are steamed at Iowa's big leap in the rankings after a bye-week, when Oklahoma also had the week off and dropped a spot. Still, at the end of the day the Hawkeyes used their time off to get players healthy, watched more film and Ferentz believes his team is in a great position to prove their ranking is official.
"At least gave everybody a chance to regroup a little bit, tinker with some things, tweak some things," Ferentz said. "Hopefully learn more about our football team and as important as any, give the players and everybody a chance to rest and recharge, that's everybody involved, players, support staff, what have you."
There are still key players out with injuries, including Brady Reiff and Alaric Jackson. Still, Ferentz likes what he sees on the roster. The Hawkeyes are happy to be 3-0. Iowa resumes play at Kinnick Stadium this Saturday against Middle Tennessee State. It's the team's last non-conference game of the season before going into the Big Ten meat grinder.
Although Middle Tennessee State got blown out by Michigan and Duke, Ferentz isn't looking ahead to Penn State. Instead the Hawkeyes are taking it one game at a time and focused on the task at hand. After all, the Blue Raiders did win eight games last season and are expected to contend in their conference.
"The bottom line is we have to get ready to go," Ferentz said. "We expect them to be ready, no doubt about that and the challenge for us is to be ready and play a good football game."
Ferentz is pleased with his team's balance on offense. Quarterback Nate Stanley has been effective throwing the ball and the running back rotation keeps everyone fresh. The offensive line has also done a great job at protecting Stanley.
The Hawkeyes' defense continues to be one of the top units in the nation. Everyone is eager to get back on the field, but the team has yet to reach their ceiling and there's still a lot of room for improvement. Middle Tennessee State should provide Iowa with some answers on where the team stands on both sides of the ball.