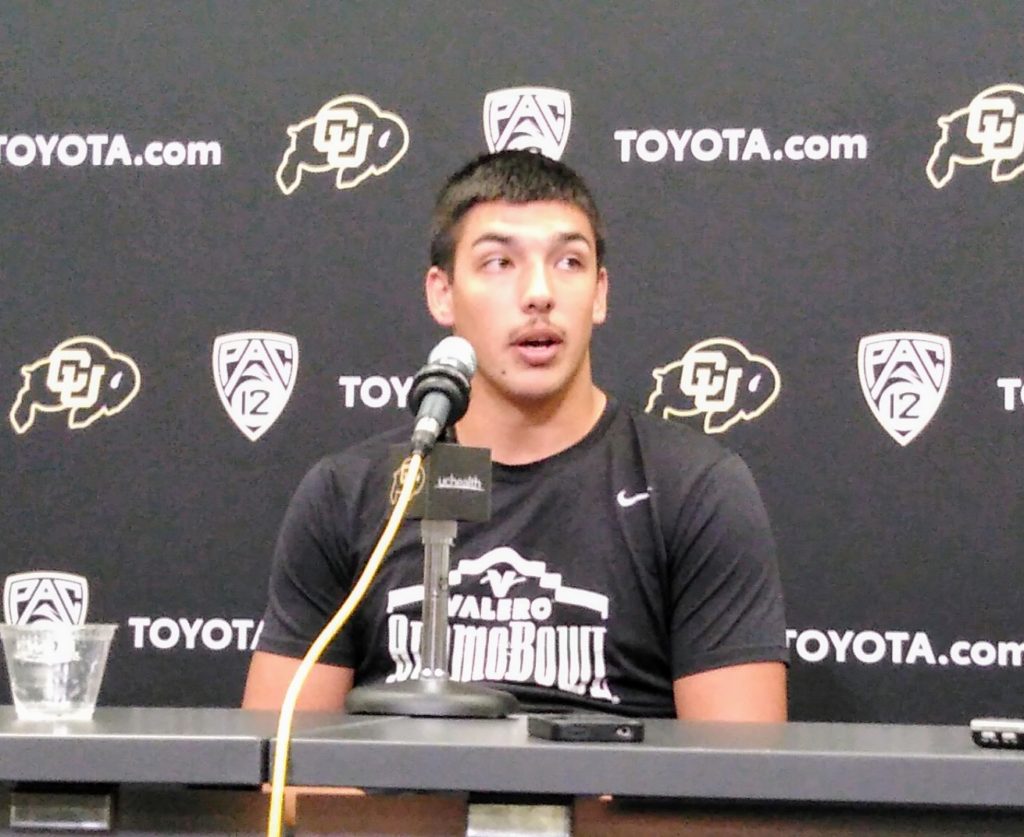 BOULDER, Co. — Colorado watched its' fast start come to a screeching halt after a home loss to Air Force.
It was the Buffaloes third-straight rivalry game and second-straight clash that went into overtime. The team had trouble executing and had to battle back from a deficit just to tie the game before the end of regulation.
It's unfortunate the team couldn't get off to another 5-0 start, but the team can learn a lot from their first loss of the season. Senior quarterback Steven Montez understands that all too well and feels a team is only as good as their last win.
"The biggest one is the last one," Montez said. "That's the mentality you got to have especially playing this game at this level."
The six-foot-five, 230-pounder has played extremely well through Colorado's first three games, throwing for 827 yards, six touchdowns and two interceptions. The Buffaloes have no reason to hang their heads over the loss to the Falcons. After all, the Mountain West has dominated the Pac-12 in non-conference play so far this season and the triple option is a hard to prepare for on a one-week basis.
Recovering from a close loss like last week's requires mental toughness, leadership and perseverance. It's a long season and on a week to week basis a team performs different.
"It's all just a process, you got to respect the process and you got to be very serious about it," he said.
Colorado became too familiar with losing last season and don't want to suffer another late season collapse again. Which is why the team is back in the film room and on the practice field going harder than ever. Mel Tucker came to Boulder to lead lift the team up through times of adversity.
"We got into a little bit of that last year where we thought oh my gosh we're flying on clouds and we're on top of the world," Montez said. "Then God has a funny way to even you out and humble you."
Colorado still has everything to play for and open up conference play against a ranked Arizona State team on the road this weekend. It's the first time this season the team will leave the state of Colorado. No need for Tucker to get his team motivated for this divisional clash because the Sun Devils have won four-straight at home over the Buffaloes and outscored them 191-80 in that span.
Colorado has lost seven straight Pac-12 games on the road, with the last win at Oregon State in October of 2017. This will be a win the Buffaloes need to get the monkey off of their backs.
"We're trying to string together some wins here so we're excited about what we're doing," Montez said. "We're excited about the offense, we're excited about the new coaching staff and we're ready to play another game of football next Saturday."
Saturday's game will kickoff at 10 p.m. eastern time at Sun Devil Stadium and a will air live on the Pac-12 Network.