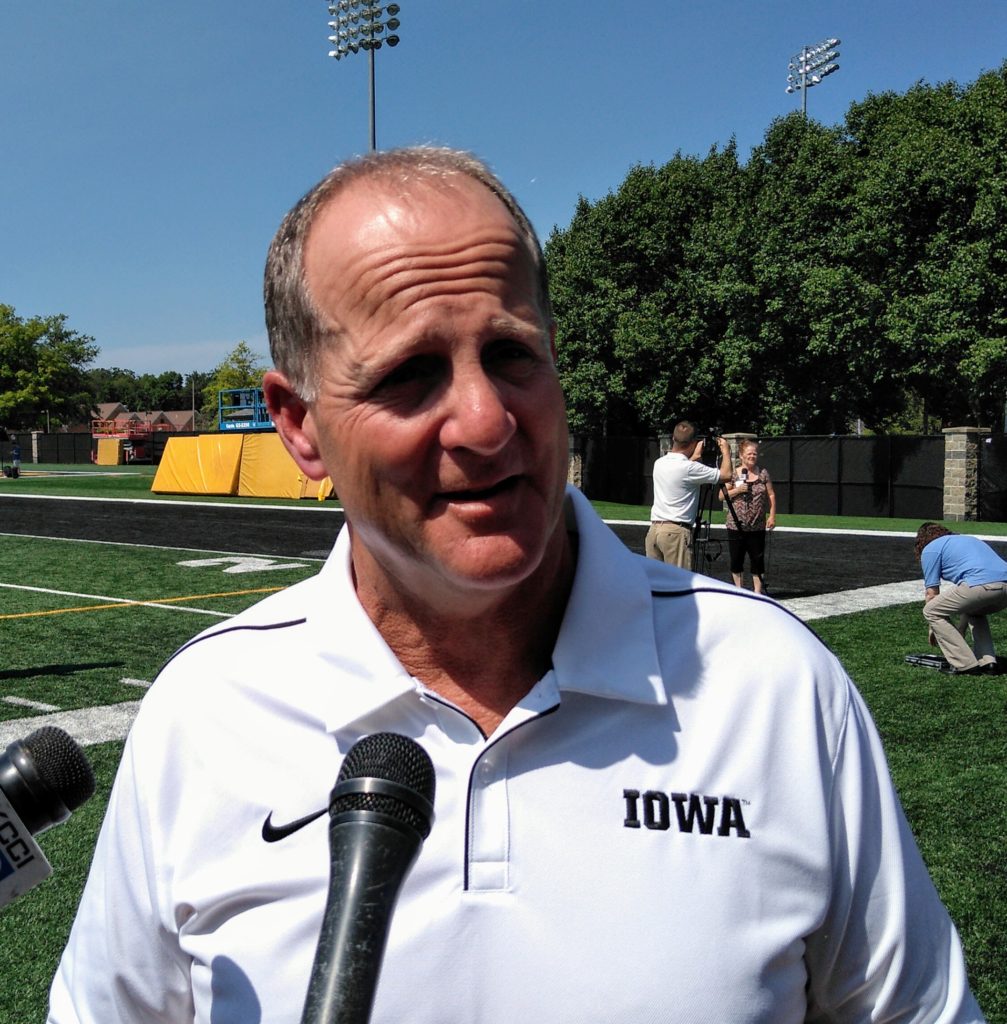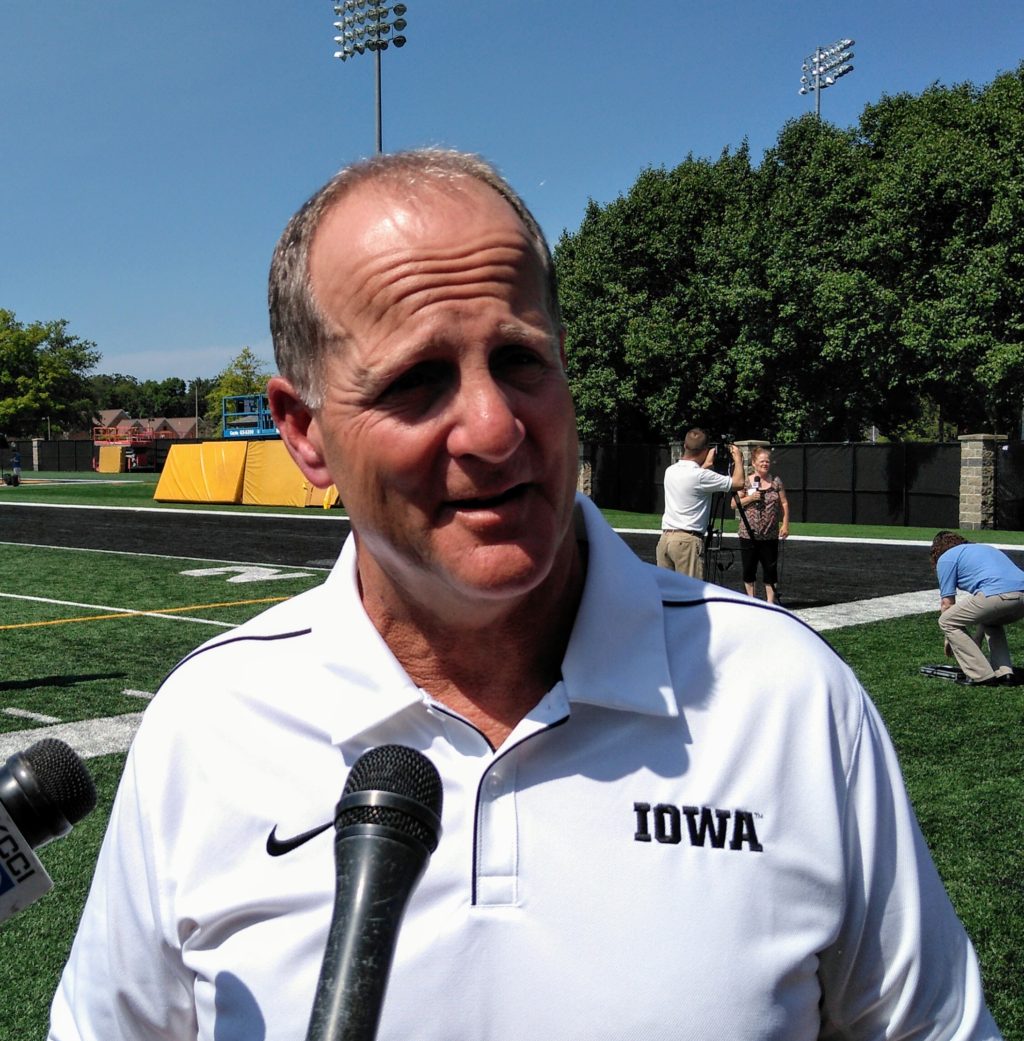 IOWA CITY, Ia. — Last season defensive linemen Anthony Nelson, Parker Hesse and Sam Brincks combined for 120 total stops, 23 tackles for loss and 13.5 sacks for Iowa.
The Hawkeyes dominated in the trenches, finished No. 2 in the Big Ten and 12th nationally at stopping the run. However, Phil Parker has to replace the trios' leadership, experience and production. A task that's difficult for most programs, but Iowa's eighth-year Defensive Coordinator believes the unit can be special.
Chauncey Golston, Cedrick Lattimore, Brady Reiff and A.J. Epenesa will be anchoring the Hawkeyes' front seven this fall and they have the potential to put up better numbers than last season when the quartet combined for 105 tackles and 16 sacks. The Hawkeyes are reloading instead of rebuilding and Parker added a wrinkle with the defenses' base formation.
"I'm really feeling good about our front, even though they might not have a bunch of experience," Parker said. "I still think that might be our strong part of the defense."
Parker has implemented a formation he calls 'Cash' and believes it will give him options with the athletes he has in his arsenal. Now the 56-year old can get more creative with his defensive lineman. They will have more freedom to operate in the interior and along the edges.
"It's a little more expensive than the outside backers," he said. "In reality we wanted to make sure it was a different personnel grouping than our nickel and our dime packages and it's a different way for making calls."
Iowa's four projected starters up front are all upperclassmen. They've been guiding Iowa's younger defensive linemen the entire off season. The group has impressed Parker so far in fall camp and the Hawkeyes' have successfully added depth.
"I think we got a good group of guys across the board on defense that have a chance to help us out sometime during the year," he said. "Sometimes I think you can tell right away."
Parker wants his linebackers to dictate opposing offenses' run and and pass plays. Showing a quarterback different looks and disguising coverage can be beneficial with an attacking defensive line. It leads to false starts, miscommunication and forces signal-callers to burn a timeout.
Everything starts with the big boys up front and Parker wouldn't trade his bunch for anyone in the nation.
"We have Chauncey and Epenesa who are really good, Lattimore has done a great job and Reif has been really good," he said. "I think the first four guys are solid."
Parker feels Golston has improved the way he moves on the field and noticed a change in his leadership. He helps and confronts guys. Parker wants that type of fire with the rest of the unit because he expects Epenesa to get double-teamed a lot.
Still, Parker is impressed with Epenesa's business-like approach in practice and glad his star edge rusher has a starting role now instead of coming off the bench.
"For a big guy like that and having all this publicity on him I think he's done a good job of handling it," Parker said. "He's a humble guy and a really good football player."
Parker is happy with what he sees out of the group, but doesn't believe they are close to trying to win a game yet.
"I like what we have to work with," he said. "Now how can they grow from this first week of camp to the first game is going to be a big jump for us."