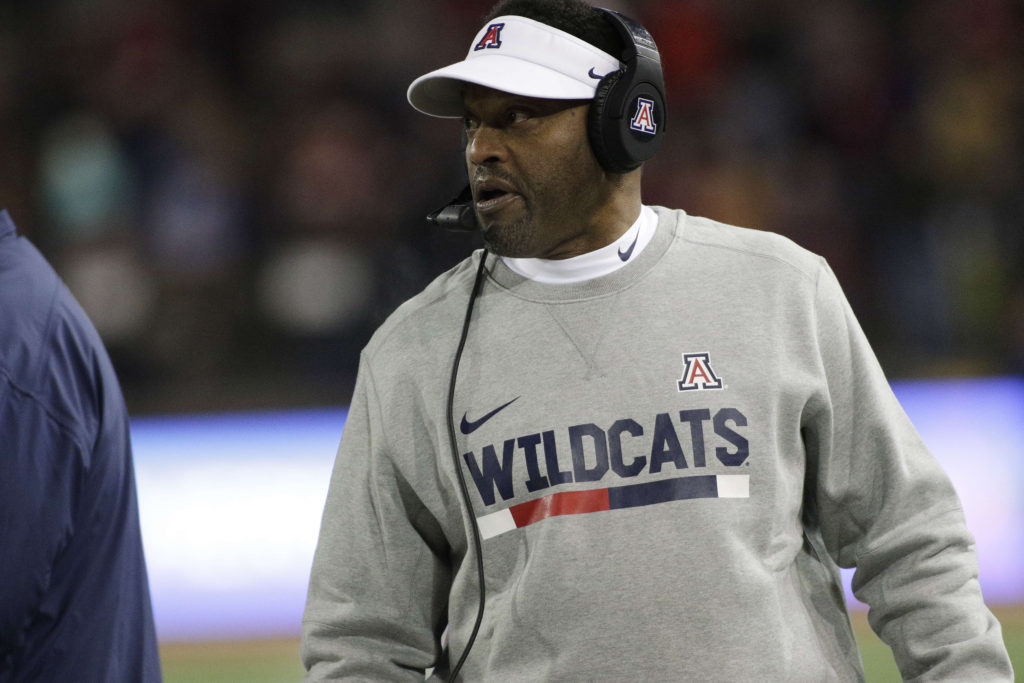 They each suffered losing campaigns during their first year on the job, but their teams return key pieces which will bode well in year two.
The second season is always the most important. Coaches are equipped with players they recruited on the team's roster, their system is officially set in place and the fans are eager to see improvements. A lackluster season in year one is forgettable just as long as positive results are delivered in year two.
There is some pressure that comes with the territory. However, it's the perfect opportunity for coaches to win over an entire fan base and get everyone to buy in. These six coaches face similar situations this fall and all are out to prove they have their respective programs headed in the right direction.
Matt Luke, Ole Miss: He had a decent start last season, winning five of the Rebels' first seven games. However, Ole Miss ended 2018 on a five-game losing streak, including a 32-point loss to rival Mississippi State in the Egg Bowl. Luke went back to the drawing board and replaced both of his Coordinators. He hired two former Pac-12 coaches in Rich Rodriguez and Mike MacIntyre. Rodriguez is the spread mastermind, who has a great track record with signal-callers and he'll bring stability to the quarterback position. Veteran running back Scottie Phillips will be a great weapon for Rodriguez to operate with. MacIntyre is very familiar with the SEC style of play, having served as the Rebels' assistant 20 years ago. He has to fix a unit that finished last in the league in scoring, rushing and total defense last season. Besides a late September road clash with Alabama the first half of the season's schedule is very favorable. Look for Luke to lead the Rebels back to a winning season for the first time since 2015.
Willie Taggart, Florida State: The Seminoles suffered their first losing season since 1976 during Taggart's first year with the program. The offensive line couldn't keep the quarterback upright and the secondary struggled mightily. Florida State lost four of its' final five games and ended last season with no momentum. Former Baylor assistant Kendal Briles looks to prepare an offense that finished 113th nationally in points per game last year. He has two proven quarterbacks on the roster in James Blackman and Alex Hornibrook. Running back Cam Akers is hoping to have a breakout junior season after a sophomore slump. On the other side of the ball eight starters return, but the unit can't get any worse after finishing 90th nationally in total defense last year. The first five games are winnable and the Seminoles have a chance to get off to a fast start. It's not out of the question for Taggart to get the Seminoles to eight or nine win this fall.
Kevin Sumlin, Arizona: He never had a losing season during his six-year tenure with Texas A&M, but suffered a 5-7 campaign with his first go around with Arizona. The Wildcats fell short in some close games, including two one-point losses and two others by five points or less. Electrifying quarterback Khalil Tate is hoping to regain his Heisman form from two years ago and needs to unleash his breathtaking mobility on opposing Pac-12 defenses. He did improve as a passer under Sumlin's watch. Tate also has All-Pac-12 rusher J.J. Taylor to hand the ball off to. Arizona's defense must improve in order for the team to take that next step. Otherwise the offense will be in shootout games all season long. Still, Arizona has a great chance to get off to a 5-0 start before Washington comes strolling into town. Experience should help in close games this time around as the Wildcats navigate through the Pac-12 meat grinder.
Scott Frost, Nebraska: He led the Huskers to their first 0-6 start in program history. Nebraska was a penalty-plagued, turnover-prone team through the first half of last season. However, a light bulb turned on with the offense and the Huskers won four of their final six games. Frost kept the momentum going and signed another top-20 recruiting class, including several players who participated in spring ball. Quarterback Adrian Martinez had a phenomenal true freshman season and Husker fans are wondering what he has in store for an encore. Frost did wonders for UCF in year two and the Big Red faithful is hoping he can deliver something similar with his alma mater. Frost has to figure out what he's going to do at the running back position, which could be a liability heading into Big Ten play. The Blackshirts must improve after finishing 12th in league in scoring, rushing and total defense. Linebacker Mohamed Berry finished second in the conference with 112 tackles last season and earned All-Big Ten honors. He'll set the tone for the front seven. The Sea of Red will be the deciding factor on the 2019 season with all of Nebraska's big games at home. The blue blood program will join the elite 900-win club this fall and the sellout streak will continue.
Jeremy Pruitt, Tennessee: The Volunteers suffered their second-straight losing season and Pruitt's first year on the job wasn't pretty. Tennessee lost to every East Division foe except Kentucky and ended 2018 with two blowout losses. The Volunteers struggled to put points on the board and finished last in the SEC in rushing and total offense. However, quarterback Jarrett Guarantano is poised for a breakout junior season after throwing for 1,249 yards, 10 touchdowns and one interception over Tennessee's final eight games. Pruitt also landed a solid recruiting class in February. The defense is more experience with seven returning starters. Everything seems to be molding into place for Pruitt in year two and he has reasons to feel optimistic. The SEC schedule lightens up this season. Tennessee has a chance to go undefeated in non-conference play for the third time in four years. Most importantly, Pruitt needs to get Neyland Stadium back to being one of the most feared venues in the SEC. With all the talented teams in the SEC East, getting the Volunteers back to bowl eligibility would be a huge accomplishment for Pruitt.