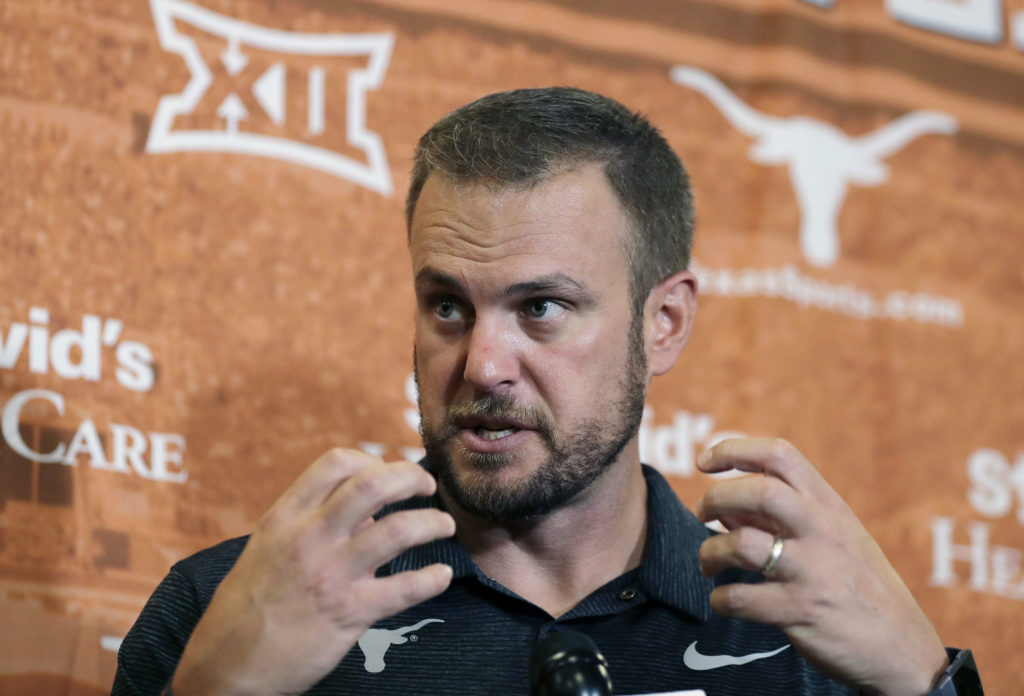 Last season he accomplished what his predecessor Charlie Strong failed to do in his three-year tenure with the Longhorns.
Texas beat two Top-10 teams in the same season, won 10 games and finished the season ranked No. 9 in the final AP Poll.
Herman led the Longhorns to back-to-back winning seasons and they posted seven conference wins for the first time since 2013. It was also the first time Texas finished a season with double-digit victories since 2009, when the team reached the BCS National Championship Game.
So it was a no-brainer for Athletic Director Chris Del Conte to extend Herman's contract an extra two years. Now Texas has Herman locked down until after the 2023 season. The move happened because the Longhorns are a team on the rise and Herman has them a year ahead of schedule.
Herman's players are responding well in his system and his team is coming off back-to-back bowl wins. Not to mention the Longhorns are taking back their claim as the recruiting giant in the state of Texas after finishing with a Top-Five class, which was the Big 12's best of 2019.
Quarterback Sam Ehlinger has blossomed into an All-Big 12 caliber signal-caller and seems to be the greatest asset of the Longhorns' offense since Colt McCoy.
The buzz is back in full force in Austin and Longhorn fans can't wait to kickoff the 2019 season. Texas has six games at home this fall, including one of the most anticipated non-conference clashes of the early season against LSU. Louisiana Tech has replaced Maryland for the season-opener, so Texas should be able to get off to a fast start.
No doubt Herman has elevated the expectations of the blue-blood program and the team wants to continue where they left off. Longhorn fans want to see their team get back to the Big 12 Championship Game and win it all. Texas is already apart of the 900-win club and the program is back to having multiple players in the NFL Draft on an annual basis.
The Big 12 will have four new Head Coaches for the 2019 season. It doesn't hurt for Texas to have some consistency and stability on the coaching side. The Longhorns are fully invested in Herman and already made the 43-year old the highest paid coach in the league at $5.5 million annually. His salary will increase to $6.5 million in 2022 and $6.75 million in 2023.
The commitment from both sides seem to be apparent. In hindsight it looks as if big things are on the horizon for the Longhorns and the Ohio native seems very likely to lead the program back to the promised land in year three.