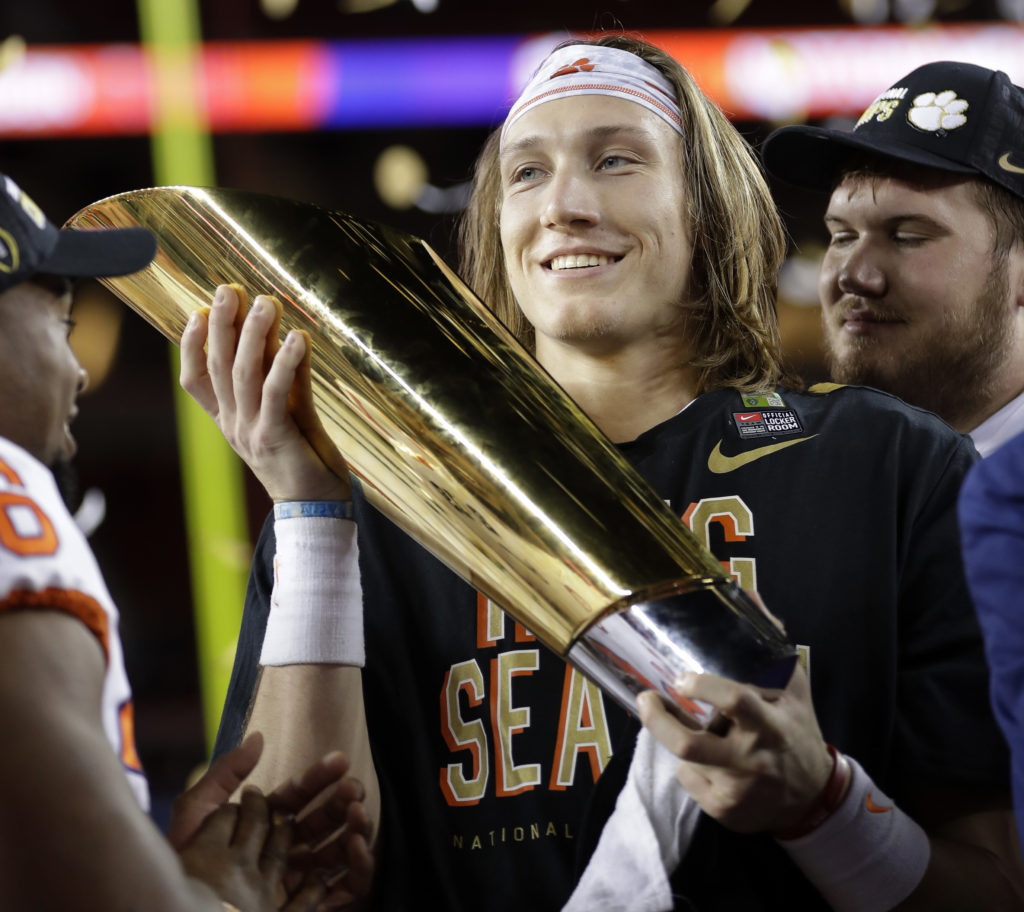 Clemson's top recruit last year was thrown to the wolves out of the gate, beat out incumbent starter Kelly Bryant for reigns of the offense by game four and became the first true freshman quarterback to lead his team to a National Title since 1985.
After the Championship Game Lawrence finished the season with 3,280 yards, 30 touchdowns and just four interceptions. It's mind-boggling that the 19-year old looked like a natural and was so poised in the pocket on the biggest stage of his life, like he been there before. He was able to pick apart Alabama's defense and made its' secondary look like a high school unit.
Lawrence's production and leadership on the field put him in another stratosphere for student athletes. He'll be on the cover of Sports Illustrated, which will hit newsstands Wednesday and he'll likely be the Heisman favorite heading into the 2019 season.
None of it seemed likely after the Georgia native was knocked out of Clemson's game against Syracuse with concussion-like symptoms. Lawrence showed he was a warrior and returned for the Tigers' next game and never looked back.
The six-foot-six, 215-pounder has a strong arm and throws an accurate pass, but the way he bulldozed over the Alabama players in the fourth quarter last night, showed Lawrence has unbelievable strength and power. Trying to tackle Lawrence high when he has a head full of steam should be avoided at all cost for opposing defenders.
He pulled the red carpet from under Tua Tagovailoa and now he's officially the big man on campus nationwide. The fact that Lawrence has three years of eligibility remaining is a treat for College Football fanatics and a thorn in the side to all of the defenses in the ACC.
With his upside and a specimen that's out of this world, Lawrence would be a for sure NFL first-rounder if he was eligible. Now no one is questioning Dabo Swinney's decision to bench Bryant and start Lawrence. It was actually a genius move.
It'll be interesting to see how Lawrence handles the success he's endured over the past month. He will no doubt have a target on his jersey the size of the Grand Canyon for the rest of his collegiate career. As for now, he can strut around campus with his long blonde hair and Hollywood smile hoisting the Championship trophy.
The Tigers' offense averaged 44.2 points per game and should put up even better numbers for the 2019 season with Lawrence at the helms.