Four hotbed recruiting programs with a lot of ground to cover by February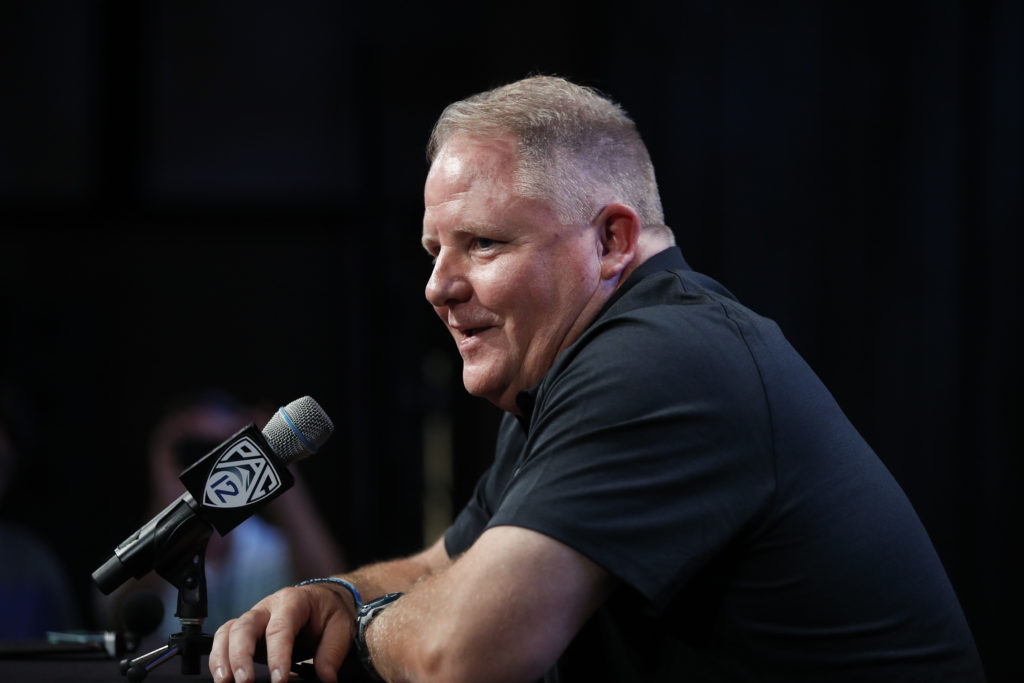 Ohio State, UCLA, Miami and USC all had uncharacteristic finishes after the early signing period and needs to target the top available prospects in order to make a splash in this year's recruiting cycle.
All four programs annually lure in top classes, however it's no surprise that each team finished with average results compared to their normal standards. Three are having down years and one is going through a coaching change.
That's not saying these teams can't climb back up the rankings by February, but this proves why having success on the field as well as coaching stability effects overall recruiting.
USC: The Trojans have always been a Pac-12 recruiting monster, regardless of who's their coach and what record the team finished the season with. After all, Los Angeles has the nice weather, palm trees and loaded with celebrities. USC gets the best of the west hands down. However, the Trojans are coming off their first losing season since 2000. Athletic Director Lynn Swann decided to retain Clay Helton and that could be a reason why Oregon is this year's Pac-12's recruiting champ. Helton's job security is a liability in the eyes of potential prospects. A lot of people thought he would be fired after USC's horrible season. Helton already gave Tee Martin his walking papers and lured in canned Texas Tech coach Kliff Kingbury to take over the Trojans' offense. Still, barley cracking the Top-25 in recruiting is unheard of at USC. Helton can change this recruiting trend with USC, but he'll have to have a solid 2019 season in order to do so.
Ohio State: Urban Meyer's retirement at the conclusion of the Rose Bowl against Washington played a huge part in why the Buckeyes finished as low as 22nd by one of the major recruiting outlets. Signing only 16 players raised some eyebrows also. Ohio State has saved face by letting Meyer continue his work for the school as an Assistant Athletic Director, just days after he announced he would be teaching a class at Ohio State about leadership. Offensive Coordinator Ryan Day has been handed the keys to this prestigious program, but the last time an assistant took over for this team they finished with a losing season. Meyer's stay with the University should help with the coaching transition and he's still going to be the big man on campus. The Buckeyes may need a win over the Huskies to get everyone on board. This is a program that has finished in the Top-Five in recruiting every year of Meyer's seven-year tenure. Ryan Day may not be the elite recruiter that Meyer is, but in order to keep the wheels rolling he'll have to produce stellar recruiting classes.
UCLA: Chip Kelly's return to the Pac-12 hasn't gone as planned and the Bruins are coming off a disastrous 2018 season and it has continued into recruiting. Kelly's predecessor Jim Mora recruited like a monster and he didn't leave the cupboard bare. However, Kelly runs a completely different scheme and he needs players who fits his system. UCLA barely sniffed the Top-50 after the early signing period and Kelly's first-full recruiting cycle was very mediocre. It seems like the current players and even the assistant coaches are having a hard time buying into what Kelly is trying to establish. The days of cherry picking the best of what the west coast had to offer maybe in the rear view mirror. It may take Kelly longer than expected to get everything turned around at UCLA. Still, nothing can be decided after one year and patience from the Bruins' fan base is a virtue.
Miami: The Hurricanes last two seasons has been similar to Jekyll and Hyde. Miami garnered 10 wins in 2017 and represented the Coastal Division in the ACC Championship Game. Fast forward a year later and the Hurricanes are 7-5 heading into the Pinstripe Bowl and lost four of their last six games. Mark Richt has always been a solid recruiter so it was a surprise to see the Hurricanes as low as 41st and as high as 33rd in the rankings. Florida is the speed state and Miami's recruiting foreground extends as far north as Tampa Bay. What happened to the buzz of the Turnover Chain? The U had a trend growing, but that was followed up with an underachieving season by Miami and recruiting efforts have suffered. With Florida State finishing with a losing season for the first time in decades and Florida in rebuilding mode in year one under Dan Mullen, Miami should be taking full advantage. Instead the Hurricanes are struggling to establish an identity and until Richt cements something worth while, expect recruiting struggles to continue.