Risky hires by four Power 5 Programs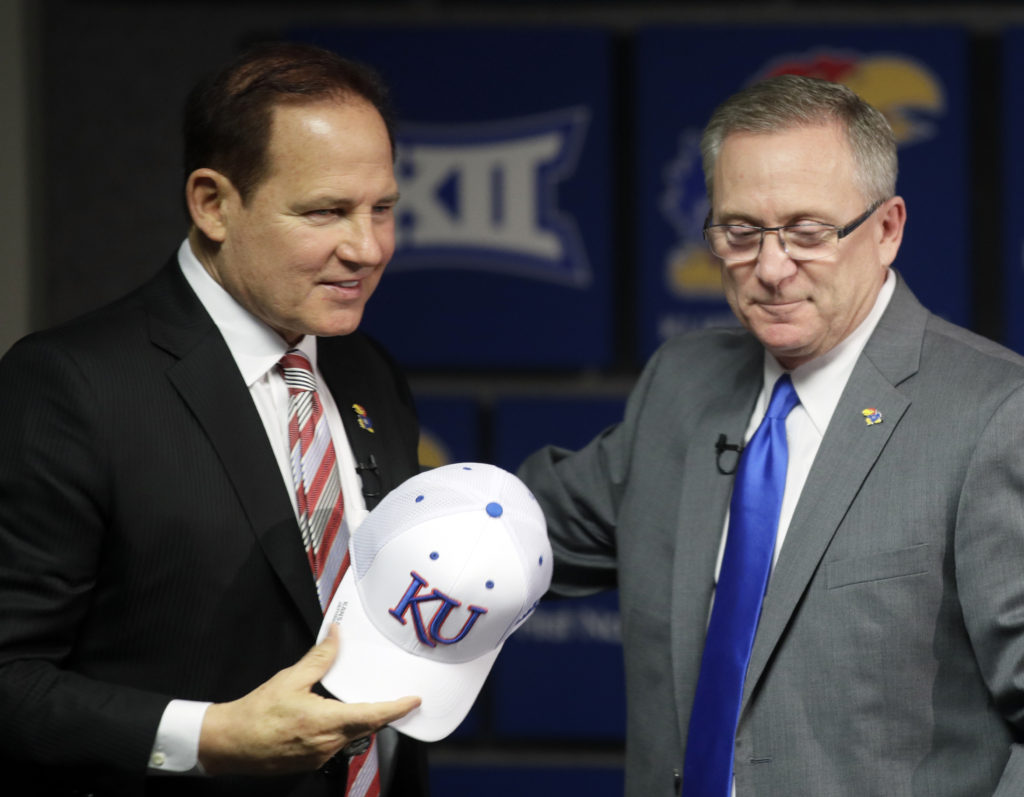 Only time will tell, but the prognostics after the hires by North Carolina, Kansas, Maryland and Colorado seem questionable and likely a desperate move by the school's Athletic Directors.
With the early signing period for recruiting approaching, teams that are in transition need to get the ball rolling. The pressure is already there and Head Coaches and Athletic Directors have become a package deal when it comes to job security in today's game.
Often times you get what you pay for. Digging deep in the University's pockets to land a big-name coach could be the right move. A lot of times schools have to pay out coaches buyouts and that gets pricey. Although, saving the institution's funds and hiring coaches no other Power 5 programs want is a risk in itself. The SEC is the only Power 5 conference that didn't go through a coaching change after the end of the 2018 regular season.
Last season's coaching hires are proof that anything can happen. Scott Frost, Chip Kelly and Willie Taggart all arrived with a ton of hype and but their first year ended with losing seasons. Meanwhile Herm Edwards hiring was the most criticized, but he has Arizona State on the brink of winning eight games. He's proof that some coaches can turn out to be successful despite being perceived as a suspect hire.
What direction will these newly-hired coaches lead their teams in? At this point the fans are optimistic and will love nothing more than to fast forward to next season.
Mack Brown, North Carolina: Brown has been out the game for five years and was working as an ESPN analyst, but couldn't pass up on a golden opportunity. North Carolina was one of the best teams in the ACC when Brown was on the sidelines 20 years ago. Larry Fedora went 5-18 in his last two years in Chapel Hill, which led to his firing. Brown finished 20-3 in his last two seasons with the Tar Heels and that had a lot to do with his re-hiring. The 67-year old Brown will be the oldest coach in the ACC. Brown had a remarkable run with Texas and led the program to three Big 12 Titles and a National Championship. However, Brown went 30-21 during his last four years with the Longhorns. That would be good enough for other schools, but not Texas. It'll be interesting to see if Brown is past his coaching prime or if he still has it. One thing is for sure, it's not as easy recruiting at North Carolina as it is at Texas. He always been a class act and it's good to see Brown back.
Mike Locksley, Maryland: New Mexico went a jaw-dropping 2-26 during Locskley's tenure and the school fired him in the middle of the season in year three. Locksley road to redemption has been rewarding. The 48-year old was humbled and had to go back to the drawing board. He paid his dues and learned from the best working three years under Nick Saban. Locksley went from being an Offensive Analyst to the Tide's Offensive Coordinator and the team's offense is averaging 47 points per game. Locksley been granted a second chance and he will try to turn around a program in desperate need of change on and off the field. DJ Durkin didn't leave the cupboard bare and Maryland is a fertile place for recruiting. Hopefully what Locksley learned from Saban will have a positive effect on how he leads the Terrapins. The last thing anyone wants is a New Mexico sequel.
Les Miles, Kansas: Like Brown, Miles was a coach that won multiple Conference Titles and a National Championship. However, he was fired just four games into the 2016 season after LSU lost 10 of its last 19 games of Miles tenure. For years Miles was sitting on a recruiting gold mine and the Tigers annually lured in four and five-star talent. Miles limped to the finish line towards the end of his career with LSU. His quarterbacks always had spotty play and were glorified game-managers at best. Now Miles is at a place that has turned into a career killer for coaches. Kansas is and always will be a basketball school first and foremost. How did Mark Mangino lead the program to a BCS Bowl victory is anybody's guess. Turner Gill, Charlie Weis and David Beaty have all failed to replicate what Mangino accomplished. Kansas is such a hard place to recruit, but if Miles can elevate the talent in Lawrence he'll be considered a miracle worker. Miles does have experience as a Head Coach in the Big 12, so that should help his cause. Kansas will definitely need to do more with Les.
Mel Tucker, Colorado: This hire was a head-scratcher. An SEC defensive assistant heading to a Pac-12 conference full of high-flying offenses. Georgia's defense has been tenacious the past two seasons, but Grant will have his hands full trying to recruit at Colorado. Obviously the Buffaloes want to be a defense-first type of team. Hopefully Tucker can bring some studs on that side of the ball to the program. The weather gets really cold up in the mountains and that elevation level doesn't help either. Still, Colorado can be onto something, by going totally left field with hiring Tucker. Predecessors Gary Barnett, Dan Hawkins, Jon Embree and Mike MacIntyre were all fired because they couldn't take Colorado back to the success the program endured during the 90's. Sometimes change is a good thing and Tucker will be a fresh start for everyone involved. Hopefully he's aware that football in the Pac-12 and SEC are two completely different worlds.