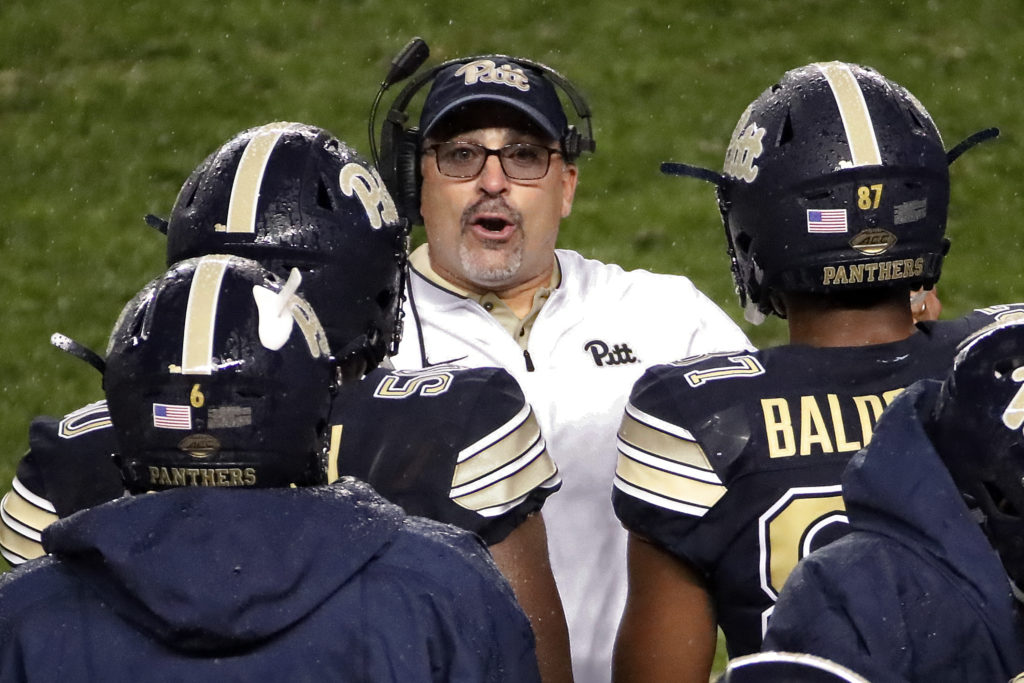 Two years ago the Panthers snapped the Tigers' 15-game conference win streak in Death Valley. It was Clemson's only loss of its' National Championship season.
The two teams haven't bumped heads since, but Saturday night Clemson will get a chance to avenge that loss and this time around the stakes are much higher. An ACC Championship is on the line and Pittsburgh has been the biggest surprise of the conference this season.
For a team that started out 2-3, the Panthers persevered and won six conference games. Narduzzi took advantage of a Coastal Division that was really down this year. Still, in Narduzzi's fourth year on the job Pittsburgh is making its' first-ever appearance in the ACC Championship Game despite being the only five-loss Power 5 team this season that's playing for a Conference Title.
Pittsburgh has the opportunity to play the spoiler role again to Clemson. The Tigers have won three-straight ACC Championship Games and has their eyes on the Playoffs. The controversy comments on social media by some Clemson fans may have been a distraction to the team this week, but the Tigers will still be looking to take care of business with the Panthers for what happened in 2016.
Narduzzi's boys looked flat and uninspired during Pittsburgh's loss at Miami last week. It wouldn't be a surprise if the Panthers were looking ahead to the ACC Championship after clinching their spot a week prior by beating the Demon Deacons.
On paper Pittsburgh doesn't stand a chance in this game and are over matched on both sides of the ball. However, the Panthers aren't a pushover. Pittsburgh did beat a Syracuse team that nearly defeated Clemson and just finished the regular season at 9-3. Pittsburgh also took Notre Dame down to the wire and held the Fighting Irish to a season-low 19 points.
The Panthers have won four of their last five games and scored over 50 points in two of those victories. Narduzzi's team has been hard to figure out considering how up and down their season has been, but they still shouldn't be overlooked. Dabo Swinney and Clemson are well aware of what Pittsburgh is capable of and will be dialed in for this one.
Pittsburgh may have overachieved this season, but the fact that Narduzzi has his team in this positions solidifies that he has the program headed in the right direction. Motivation shouldn't be an issue, considering the Panthers are huge underdogs and no one is giving them a chance.
Not saying the Panthers will pull off another monumental upset, but they will come out and play inspired early on, so don't be surprised if the game turns out to be closer than what everyone expects.