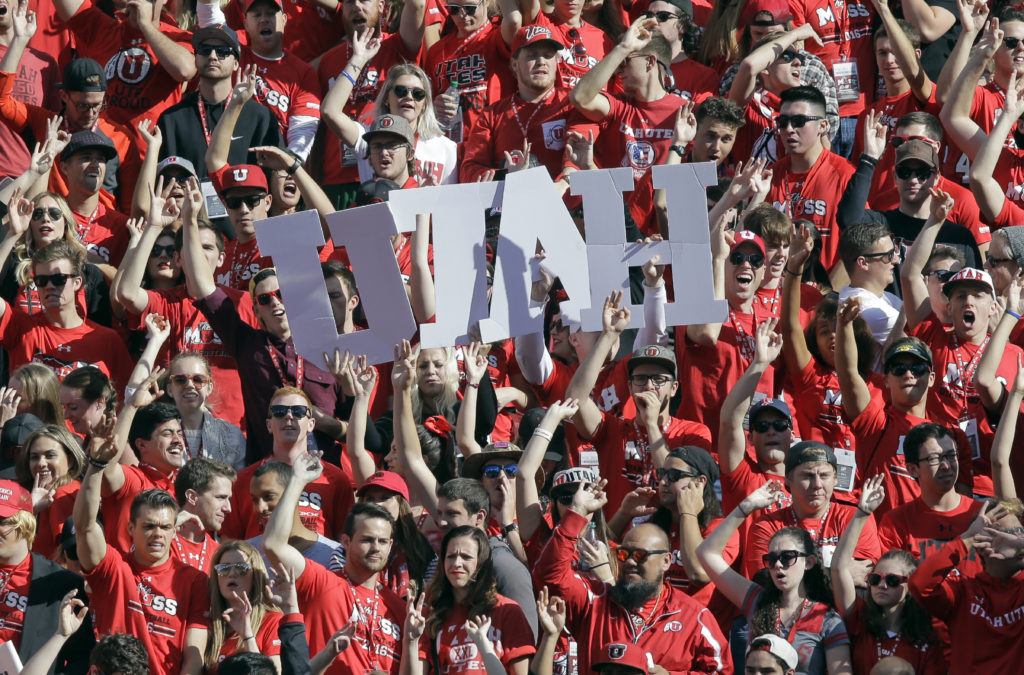 The Utes have already clinched a berth in the program's first-ever PAC-12 Championship Game and have a chance to finish the regular season with 10 wins for the first time since 2015.
Urban Meyer laid down the foundation of winning over 15 years ago and Kyle Whittingham has continued the legacy 14 years later. 2010 was Utah's last year in the Mountain West and the program struggled the first three seasons getting implemented with the PAC-12. Eight years later and Utah has had five-straight winning seasons and won four-straight bowls games.
Although the Utes play in a conference that's finesse and has high-flying offenses, Whittingham's brand of style is running the ball, tough defense and smart on special teams. Utah is sitting at 8-3 on the season and ranked No. 18 in the latest AP Poll. The Utes have also won seven of their last eight games.
The Utes road to the PAC-12 Title has been driven by their great defense. Utah is No. 2 in the PAC-12 in total points and yards allowed. The Utes have the best rush defense in the PAC-12 and the front seven has a great pass rush and No. 2 in the league at generating sacks. Getting pressure on opposing quarterbacks has been rewarding and the unit has picked off 12 passes.
Utah leads the PAC-12 in rush yards per game and has 20 rushing scores. Junior running back Zack Moss has already passed the 1,000-yard mark on the season to go along with his 11 touchdowns and averages over six yards per carry. Junior starting signal-caller Tyler Huntley has also added 300 yards on the ground.
Whittingham will have to do his best coaching job to date by keeping his players focused and hungry. The Utes can't afford to take their foot off of the gas pedal with Brigham Young looming this Saturday. This will be the 115th meeting of the Holy War and BYU would love nothing more than to put a stain on Utah's recent success. Still, the Utes have won the last seven meetings over the Cougars and haven't lost at home to BYU since 2006.
Utah continues to win consistently and Whittingham has put his stamp on the program. He always does more with less and Utah never has a flashy recruiting class, but still gets it done the blue-collar way. It'll be interesting to see how the next two games play out for Utah. Right now the Utes have all the momentum and playing with extreme confidence. Look for the Utes to continue to ride their wave of success into the Conference Title Game, post season and beyond.