What Northwestern's clinch in the Conference Title Game means for the Big 10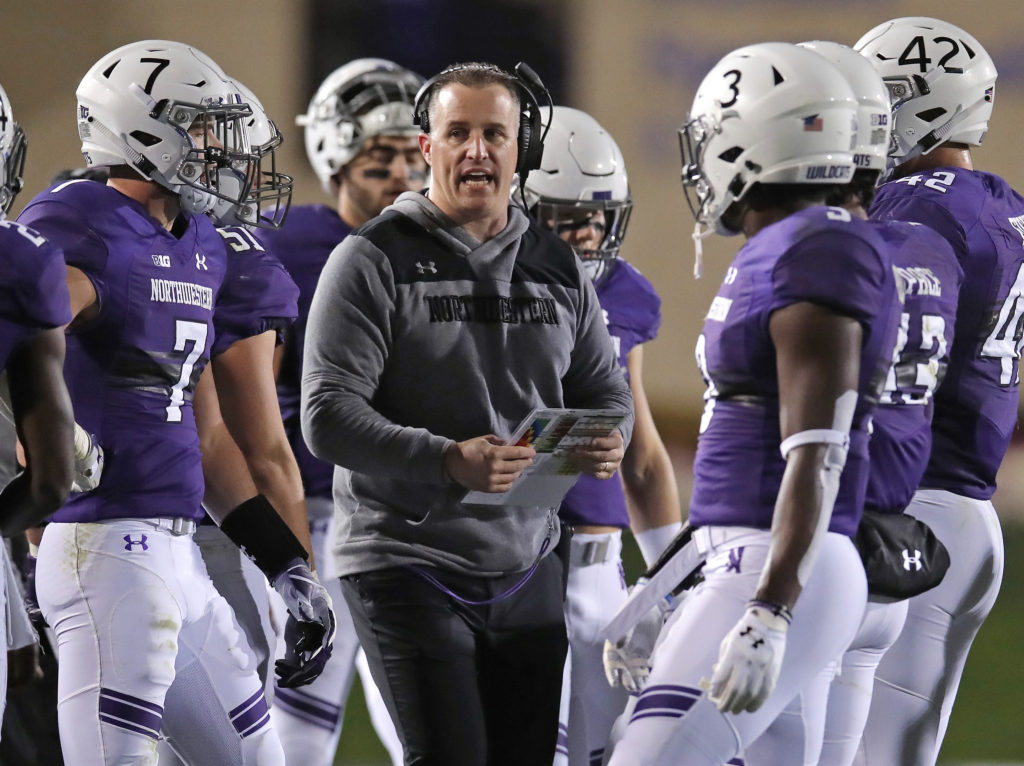 The Wildcats have won four of their last five games, are currently ranked No. 24 in the latest AP Poll and will make their first-ever appearance in the Big 10 Championship Game.
However, the perception of the Big 10 has taken a hit and the league as a whole is having a down year. Ohio State and Michigan still have a chance to get to the College Football Playoff, but both teams will have to go through a four-loss Northwestern squad to potentially reach post season glory.
This game likely won't hold much weight with the Committee because on paper it won't be the best match-up on week 14's slate. When you take into account the Wildcats' journey to Indianapolis, the Big 10 Championship Game looks more intriguing. Northwestern has been this year's underdog story and Pat Fitzgerald always does more with less.
At the start of the 2018 season Wisconsin was favored to win the West Division and senior starting quarterback Clay Thorson was recovering from an ACL tear he suffered in the Northwestern's bowl game. After a nail-biting win over Purdue in the season-opener the Wildcats went on a three-game losing streak followed by the departure of starting running back Jeremy Larkin. The odds were truly against the team.
Still, Fitzgerald's boys have shown perseverance and beat every team from the West Division so far this season. Besides the 14-point home loss to Duke, Northwestern has been scrappy in every other loss this season. Northwestern even played Michigan and Notre Dame down to the wire and both of those teams are currently in the Top-Four of the Playoff Rankings.
Northwestern has plenty of momentum heading into the final two weeks of the regular season. The next two games are against Minnesota and Illinois and both teams have a combined record of 9-11. The Wildcats will have to win three-straight road games to get to eight wins heading into Championship Week. If the team can accomplish that feat, the program could potentially reach 10 wins for the third time in four years.
As long as Northwestern wins its' next two games, it'll guarantee a Top-20 match-up in the Big 10 Championship Game. Fitzgerald thrives at playing spoiler and the Wildcats should never be overlooked in any game. There's still a lot of football left to be played and we'll all get to see where Northwestern stands after the smoke clears.