Why Gardner Minshew should be a Heisman Finalist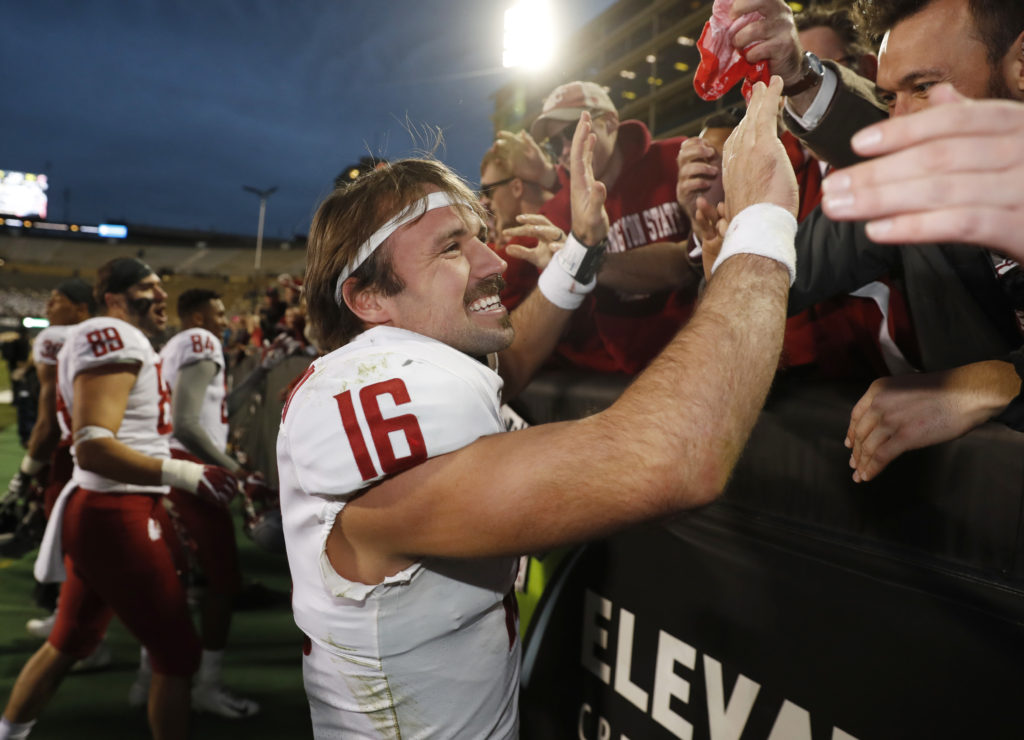 He came into the 2018 season having to replace a record setting quarterback, but Minshew been playing out of his mind and has Washington State on the brink of a conference title and a potential Playoff berth.
Minshew has taken the College Football world by storm with his great arm and 1970's Burt Reynolds mustache. For a guy that had zero career passing yards before the start of the season, the senior signal-caller leads the PAC-12 in passing yards, passing touchdowns and has the highest completion percentage of any starting quarterback in the league.
What's more impressive is that Minshew been operating behind a rebuilt offensive line, but the unit hasn't missed a beat. The Cougars are 9-1 for the first time since 2002 and ranked No. 8 in the latest AP Poll. Washington State's offense has been prolific this season and is averaging 37.6 points per game, which ranks first in the PAC-12. The Cougars are also No. 1 in the league in total and passing offense.
Mike Leach's team was expected to take a step back this year after having to replace so many starters on offense. Instead the Cougars are three points away from being undefeated and has scored a league-high 50 touchdowns. Minshew's leadership has been on display along the sidelines and in the huddle. He seems to have great chemistry with his receivers also.
Washington State is playing with extreme confidence and the team is the PAC-12's last hope at making the Playoff for the first time since 2016. Minshew will most likely earn PAC-12 Offensive Player of the Year honors and possibly league MVP. Don't be surprised if he brings home the Maxwell, Walter Camp and Davey O'Brien Award also.
With all the success Washington State been enduring this season, Minshew's name has been put in the latest Heisman discussion. Washington State has never had a Heisman winner. Former quarterback Ryan Leaf finished third in the ballot in 1997.
Washington State has two games left on the regular season schedule and both are at home against Arizona and in-state rival Washington. The Wildcats' offense has caught fire as of late and the Huskies have the best defense in the league. Both games will be a challenge for Washington State, but also a great opportunity for Minshew to pad his video game-type stats. This year's Apple Cup will likely be for the PAC-12 North also.
Look for Leach to unleash his best plays on offense in the Cougars last two games and for Minshew to put on an aerial attack that'll make the Playoff Committee take notice.