Can West Virginia make a late push for the Playoff?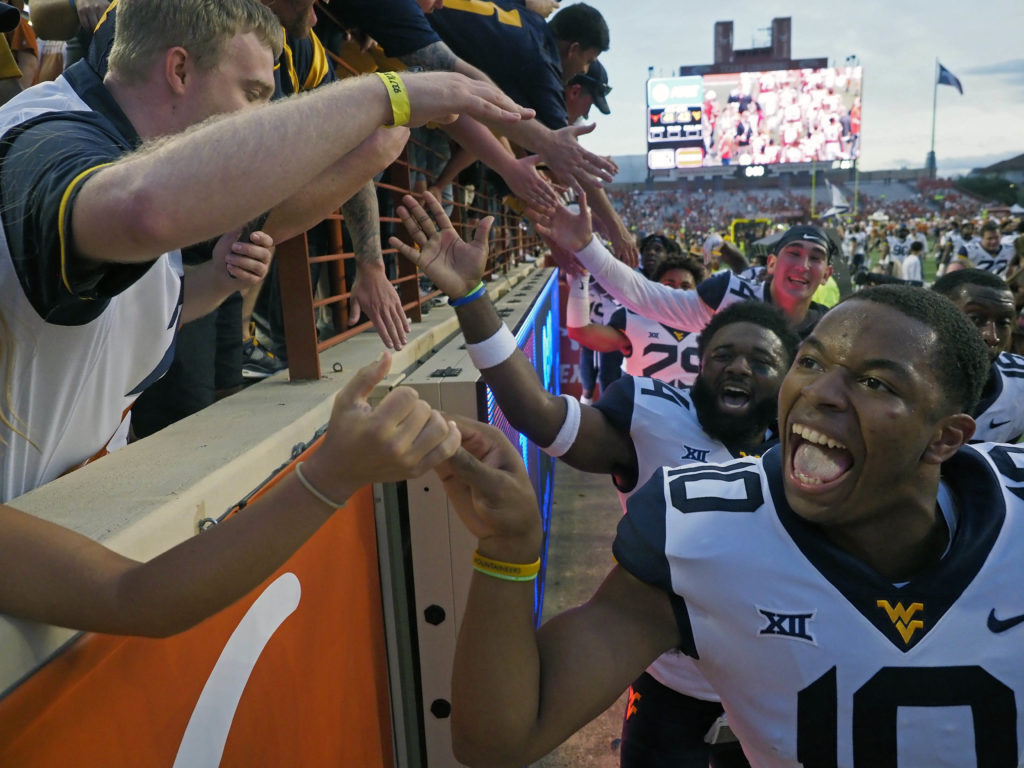 The Mountaineers find themselves outside the Top Five after the second release of the Playoff Rankings, but there's still opportunity with Oklahoma looming and a potential berth in the Big 12 Championship Game to boost the credentials.
A lot of football is left to be played in the last three weeks of the regular season. Dana Holgorsen has arguably his best team since he been on the job. The offense is averaging 40 points per game this season and Will Grier is a legitimate Heisman Candidate.
However, the No. 9 Mountaineers need to win out and have teams ranked ahead of them fall for a chance at the post season glory. No. 4 Georgia still has to play No. 1 Alabama in the SEC Championship. No. 4 Michigan travels on the road to No. 10 Ohio State and Notre Dame's remaining schedule isn't a cakewalk. Most importantly, West Virginia needs for No. 6 Oklahoma to stroll into Morgantown with just one loss for the game to have Playoff implications.
The cancelled game against a ranked North Carolina State team would've helped the resume, but might come back to hurt West Virginia. For whatever reason West Virginia couldn't find a decent replacement during the team's bye-week and the out of conference schedule is lacking a quality opponent.
The Big 12 is having a tough year with TCU and Oklahoma State rebuilding, but is that enough for the Committee to overlook the conference in favor of a one loss PAC 12 or Big 10 Champion? After all, the Mountaineers did just beat a decent Longhorn team on the road. The loss at Iowa State helps West Virginia because the Cyclones are currently ranked and on a four-game win streak.
The month of November is always fun and unpredictable. Most importantly it's when championship teams are made. West Virginia has a huge mountain to climb to potentially get to the promised land. Motivation shouldn't be an issue for Holgorsen's squad. As long as the players stay hungry and good things will continue to happen.
West Virgina is 7-1 for the second time in three years and the program is on the verge of reaching new heights in 2018. The Mountaineers will play the remainder of the season with a chip on their shoulder. Don't count West Virginia out of the Playoff race yet.