Why Washington State is the PAC-12's last hope at making the Playoff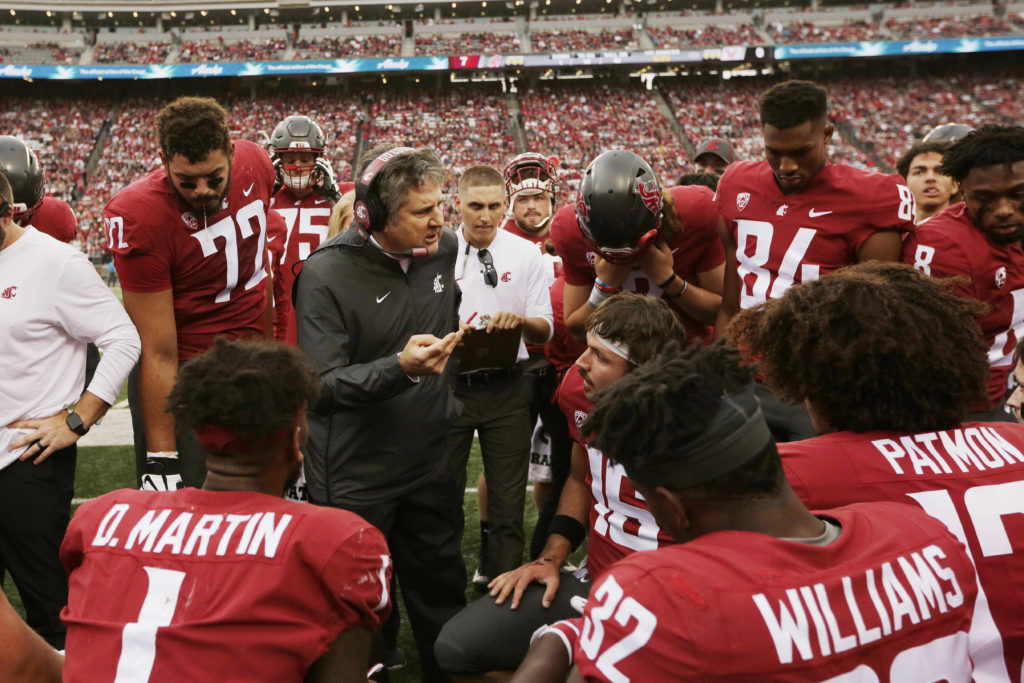 The conference is in jeopardy of missing out on the College Football Playoff for a second-straight year and needs the Cougars to win out to have a chance at the post season.
Preseason media darlings Washington, Stanford and USC all have at least two losses. After crashing the Associated Press Poll in week eight at No. 25, Washington State jumped up eleven spots after the win over Oregon. That means people are starting to take notice.
The Cougars were up on the road by two scores in the third quarter against the Trojans before a blocked field goal attempt cost them their only loss of the season. Washington State's resume' is pretty solid with two wins against teams currently ranked teams in the AP Poll. Stanford is No. 24 and Washington State visits its' North Division foe this Saturday for a clash on The Farm. The season finale against in-state rival Washington should also be a battle of ranked teams. A win in the Apple Cup would put Washington State in a very good position with one loss heading into the PAC-12 Title Game.
Head Coach Mike Leach has done an awesome job replacing record-setting quarterback Luke Faulk and Washington State's offense is humming. The Cougars are first in the conference in points and yards per game and have scored a league-high 39 total touchdowns.
Senior signal-caller Gardner Minshew is No. 1 in the PAC-12 in pass yards per game and touchdowns through the air. Leach's offense has always been pass-happy, but the Cougars have been taking advantage of their running plays and are No. 3 in the league in rushing touchdowns.
The defense finished No. 16 nationally in total yards allowed per game last season and been wreaking havoc in the PAC-12 this fall. Washington State is allowing 23.3 points per game and rank third in the conference in total defense. Washington State's front seven has been ferocious with their pass rush and lead the league in sacks.
The opportunity is there for Washington State to give the PAC-12 mouth-to-mouth and make a late run at the Playoff. If the Cougars run the table for the remainder of the season, it'll be hard for the Playoff Committee not to consider a one-loss PAC-12 Champion in their final four.
Leach will have to do his best coaching job by keeping his players focused on the task at hand and not distracted by all the recent love from the media. The Cougars are the team to beat in the PAC-12 now. Leach should expect his team to get every opponents' best from this point on. Washington State may need a few breaks over the next five weeks of the regular season, but if the team continues to win the sky may be the limit.