Why Iowa State is looking Purdy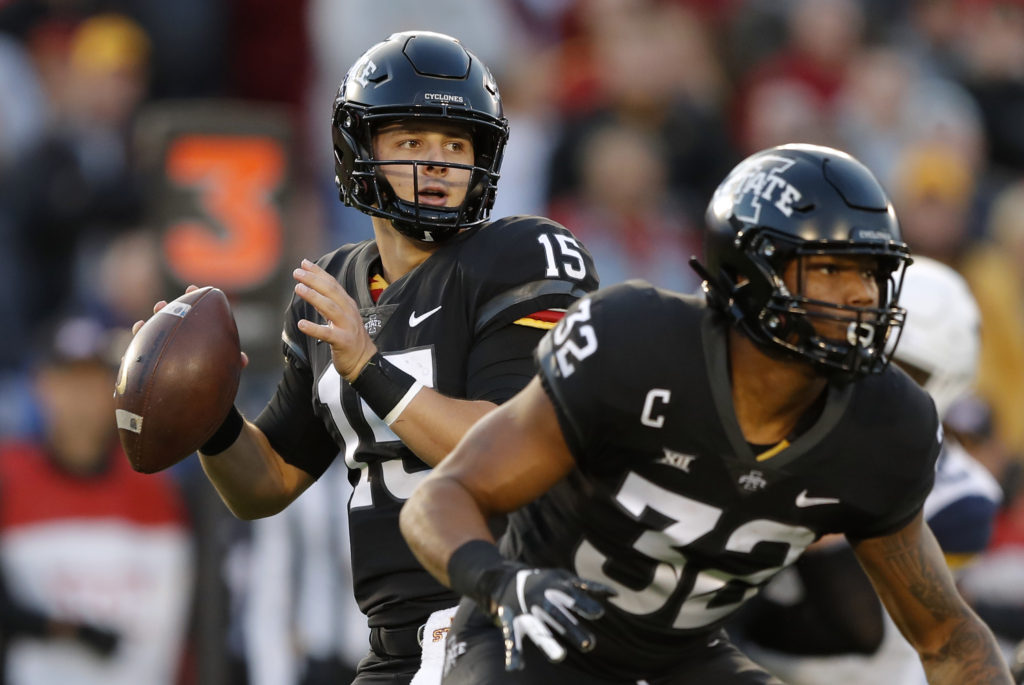 After starting the season 1-3, Iowa State has hit the reset button on its' season and won its' last two conference games, thanks to a newcomer to the offense.
Three-star signal-caller Brock Purdy was one of the Cyclones top recruits this season. Head Coach Matt Campbell decided to bench sophomore quarterback Zeb Noland after he continued to struggle in the passing game. Campbell threw Purdy to the wolves in game five and that might been his best coaching decision to date.
The six-foot-1, 202-pounder made an immediate impact for Iowa State. The Cyclones went from averaging 17.5 points per game through the first four contests to 39 over the last two with Purdy at the helm. The transition into the starting role has gone smoothly for the true freshman.
He looked promising over the last two wins, with 572 yards through the air, seven touchdowns and two interceptions. Purdy left such a great impression with his performance over the last two games that he earned the Big 12 Newcomer of the Week for two-straight weeks.
Campbell showed last season how dangerous his team could be when they fly under the radar. The Cyclones are trending in that direction again, but Purdy is no longer one of the Big 12's best kept secrets. After Iowa State upset No. 6 West Virginia at home last Saturday, it showed everyone that Iowas State's win at Oklahoma State the week prior was no fluke.
The Cyclones will have the week off this Saturday, but have a lot of momentum heading into the last five games of the regular season. All of the teams' goals are still attainable, including a second-straight winning season. Now that Iowa State has the entire Big 12's attention, it'll be interesting to see how the team performs for the remainder of the season, knowing they will no longer sneak up on anyone.
Purdy has shown that one player can make a difference for a team. Campbell should be feeling pretty optimistic about the rest of the season. If it ain't broke then don't try to fix it and the Cyclones offense is clicking right now. Don't be surprised if Iowa State finishes the season with a second-straight winning record in conference play.
Bowl eligibility and a berth in the Big 12 Championship Game can still happen if Iowa State wins out. So expect the Cyclones not to take any game for granted and keep their foot on the gas pedal for the next five games.