Is it time for Bill Snyder to step down?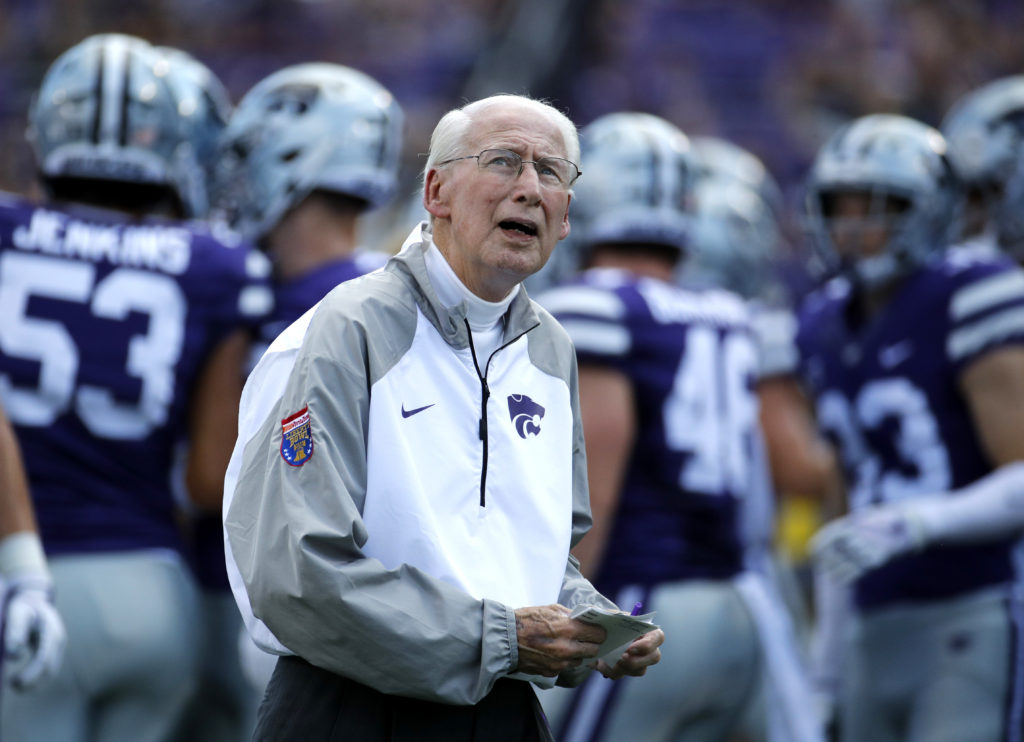 For a coach that beat throat cancer last year, is in his 27th year on the job and turned 79 yesterday, no one can ever question what Snyder sacrificed for Kansas State.
Snyder bleeds purple and he's so beloved on campus that the University named the football stadium after him. He's one of the last few proteges of Hall of Fame Coach Hayden Fry that's still coaching. However, Snyder has reached the most important decision of his career and that's deciding when will be the right time to step down.
Nebraska's Tom Osborne was the last legend to go out on top with a national championship in 1997. Other rock star coaches since then didn't have happy endings to their careers. Florida State's Bobby Bowden had some down years before he was forced out, Pete Carroll left Southern California before the NCAA sanctions and we all know how everything ended with Joe Paterno at Penn State.
Passing the torch may be as tough for Snyder as retiring. He tried to leave the program before after the 2005 season and the Wildcats had two mediocre years with Ron Prince before Snyder was asked to come back. Nearly 30 years ago he built Kansas State into a contender, so if he's stubborn with his inevitable decision, you could understand why. Still, Snyder will play a huge part with deciding on his successor.
Snyder has left his mark on the Kansas State football program over the years. He made stars out of junior college transfers and his players always look disciplined and capitalized on special teams. Snyder was already a legend before he returned for his second stint as head coach. Over the past eight years of Snyder's second run with the program the Wildcats are 68-36, with seven-straight bowl berths, two double-digit win seasons and three AP top-20 finishes. What's amazing about the job Snyder has done is the fact that his highest-ranked recruiting class during that span was 49th!
Despite all of Snyder's success the Wildcats aren't roaring in 2018 with a 2-4 record, including three-straight losses. Kansas State struggled to win the season-opener against South Dakota and the only other victory came against the University of Texas San-Antonio. The Wildcats have lost every game this season against Power 5 competition.
The fans are grumbling and the season is starting to look like a wash. Kansas State next three games are against Oklahoma State, Oklahoma and TCU with a combined record of 13-5. The Wildcats could easily extend their losing streak to six games by the end of October, which will put more pressure on Snyder and the athletic department to make a decision.
Snyder always handles himself with class, but let out his frustration with media questions about K-State's quarterback situation last week during his weekly press conference. Was Snyder's lash out a sign of what will come at the end of the regular season? It'll be interesting to see how the rest of the season plays out for Kansas State, but at this point it seems like Snyder has one foot out the door.