Has Dwayne Haskins made a name for himself in the Heisman discussion?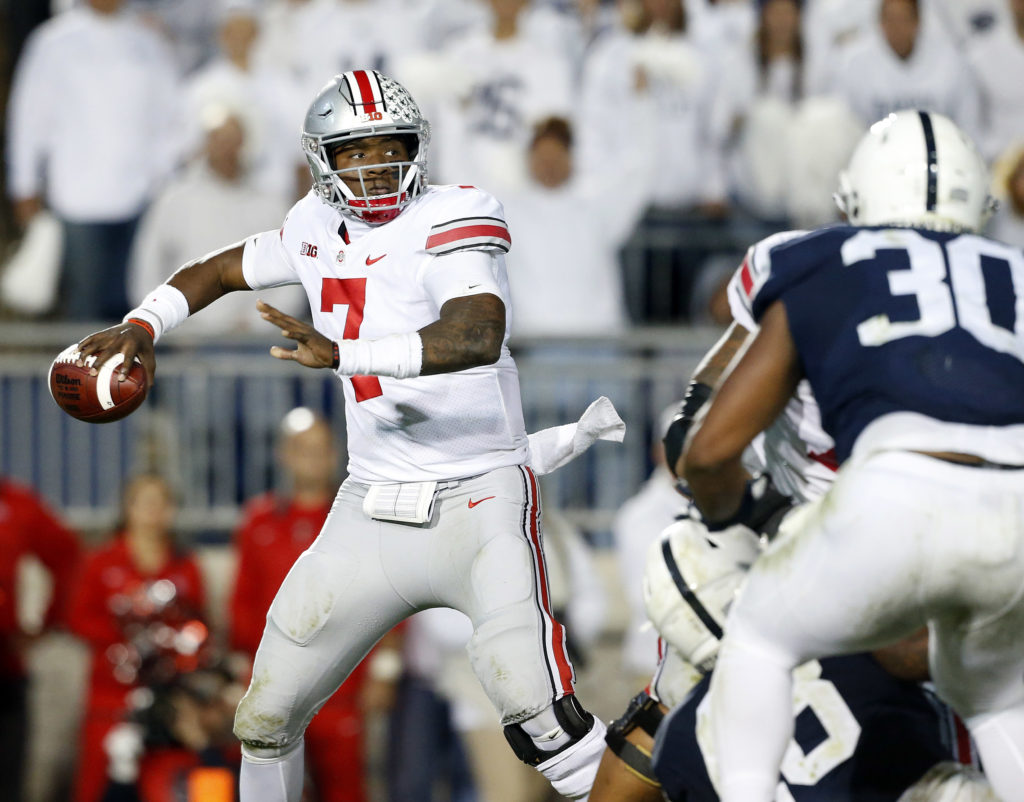 After leading Ohio State to a come-from-behind victory at the Big House as a freshman last season, everyone witnessed Haskins' upside and potential.
The sophomore signal-caller had huge shoes to fill with replacing record-setting, four-year starter J.T. Barrett. Some were expecting Ohio State to take a step back on offense, but the transition couldn't have gone any smoother for Haskins. The 6-foot-3, 220-pounder locked down the quarterback position after spring ball, was named Big 10 Offensive Player of the Week three times in September and has the Buckeyes undefeated at 5-0 heading into October.
The Maryland native showed great poise after leading Ohio State to another come-from-behind victory at Penn State last Saturday and solidified himself as a Heisman favorite. Haskins also has some jaw-dropping stats to back up his candidacy. He has completed 70 percent of his passes for 1,464 yards, 19 touchdowns and two interceptions. Haskins also leads the conference in passing and total yards per game and has the highest quarterback rating with 188.8.
After putting up those numbers, it's obvious why junior quarterback Joe Burrow decided to transfer from Ohio State after spring ball to enroll at Louisiana State. The Buckeyes' offense has been dominant and lit up the scoreboard every Saturday in September, averaging 49 points and 557 yards per game.
Three of those games Haskins put up eye-popping performances without his Head Coach Urbran Meyer on the sidelines. Now it's October, Ohio State has moved ahead of Clemson to No. 3 in the Associated Press Poll and play Indiana, Minnesota and Purdue during the month. Not marquee clashes by any means, but the Buckeyes are expected to win those three games by a big margin in hopes of being perceived as one of the three best teams in the nation.
The only problem that could affect Haskins' Heisman hopes is that Ohio State won't face another ranked team until the month of November when Michigan State and Michigan appear on the schedule. Still, Haskins should have video-game stats by that time and an impressive portfolio.
There's a lot that goes on behind the scenes and all the credit can't just go to Meyer. Offensive coordinator Ryan Day and former Indiana coach Kevin Wilson have done a marvelous job preparing the kid for Big 10 football. Haskins has a laser right arm and the mobility to improvise from the pocket to keep plays alive and get first downs. That's a recipe for a monstrous season from the young quarterback and if he continues his play he will be a finalist for the Heisman by season's end.