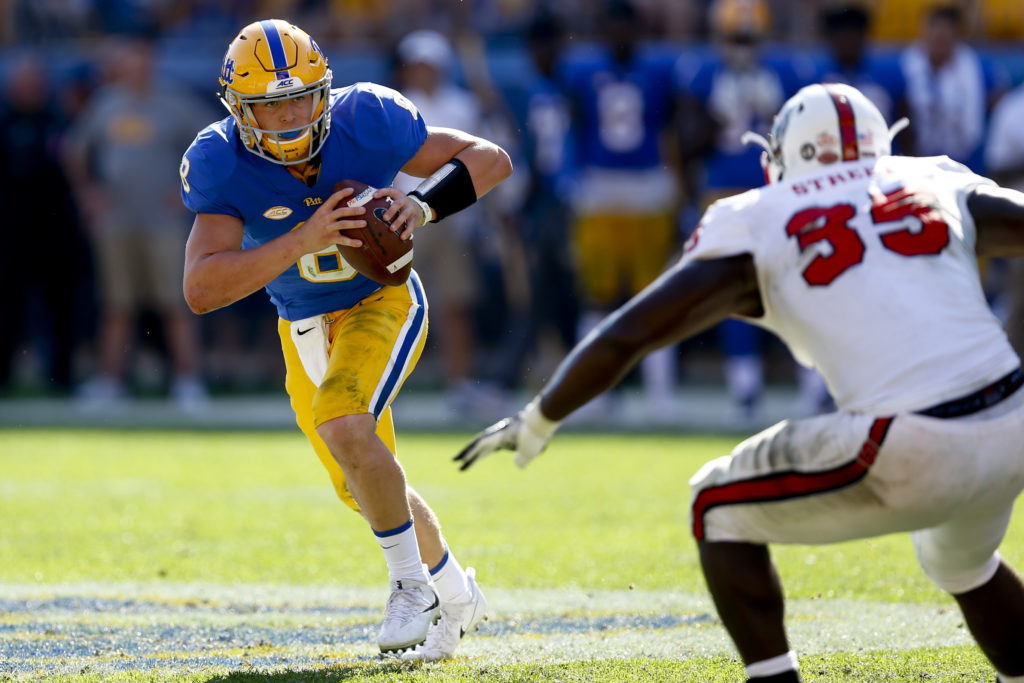 The Panthers had a disappointing season in 2017, finishing with a 5-7 record and failed to become bowl eligible for the first time since 2007. Not the follow-up season Head Coach Pat Narduzzi had in mind after going 8-5 in each of his first two years on the job. The offense returns just four starters, but are confident heading into the season opener against Albany, thanks to the great play of sophomore signal-caller Kenny Pickett. He has done well in fall camp and vowed that a 5-7 finish wasn't going to happen for the Panthers again. The defense returns seven starters, including six in the front seven and will need to produce if Pittsburgh is going to have any success this season.
Team strengths: The linebackers. Pitt finished fifth in the ACC and 41st nationally in rush yards allowed per game. The front seven is experienced and return six starters, including all three linebackers. Elijah Zeise, Saleem Brightwell and Oluwaseun Idowu combined for 216 tackles, including 21 from behind the line of scrimmage, six sacks and an interception last season.
Team weaknesses: Pass defense. The Panthers finished 13th in the ACC and 106th nationally in pass yards allowed per game. With only one starter returning in the secondary, that number that ranking is bound to get worse.
Players to watch: Running back Darrin Hall and linebacker Idowu. Hall led the team in rushing last season, with 628 yards on the ground and nine touchdowns, he also caught 16 balls for 157 yards and a touchdown. Idowu lead the team in tackles last season with 94 stops, including 11 from behind the line of scrimmage and five sacks.
The schedule: Brutal. The Panthers have one of the toughest schedules in the nation. Pitt gets Penn State, Georgia Tech and Virginia Tech at home. Having to travel to Central Florida, Notre Dame, Wake Forest and Miami will be extremely difficult.
My take: The defense should be improved and the offense has confidence, but with the tough schedule its going to take luck and a few breaks for Pitt to become bowl-eligible by seasons' end.