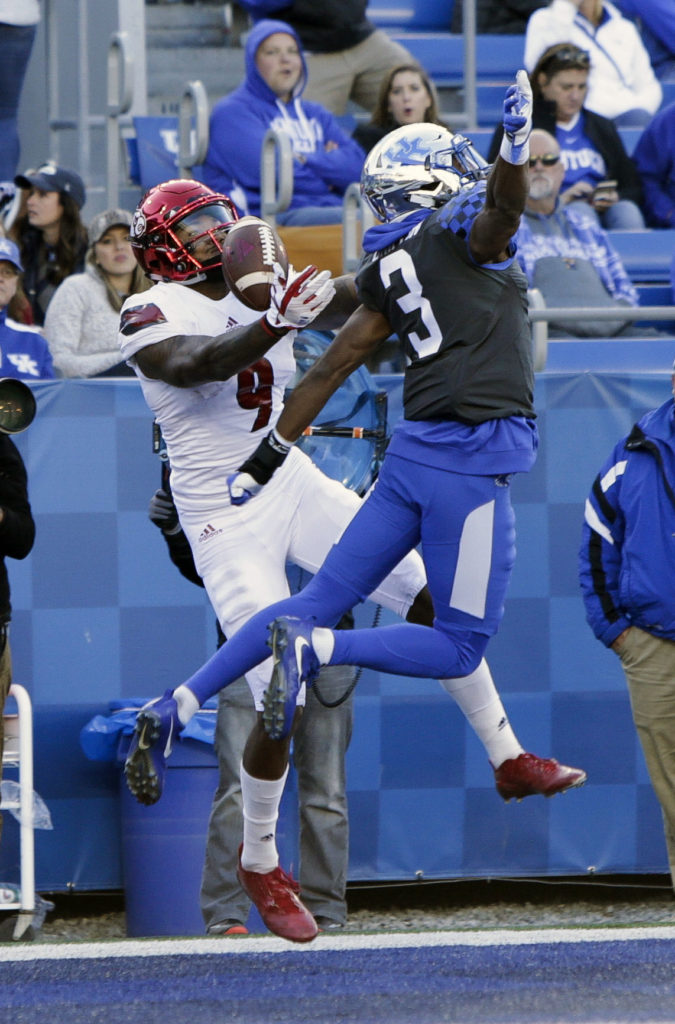 Heisman trophy winner Lamar Jackson has left the building. The keys to Bobby Petrino's offense has been handed to sophomore quarterback Jawon Pass, who the coach named his starter for the season-opener against Alabama. Pass has very little experience and only two touchdown passes in his short career at Louisville. He will be surrounded by seven starters on offense from last season, including three on the offensive line and a star senior wide receiver. The Cardinals were first in the ACC in scoring, passing and total offense in 2017. On defense it's the opposite. Louisville returns just two starters from a unit that finished 70th nationally in scoring defense, 66th in pass defense and 62nd in total defense.
Team strengths: Game-breaking wide receivers. Louisville will be breaking in a new quarterback, but wideouts Jaylen Smith, Seth Dawkins and Dez Fitzpatrick will make the transition smoother. The trio combined for 147 receptions, 2,321 yards and 20 touchdowns.
Team weaknesses: The defensive front seven. The Cardinals were not stout against the run last season, giving up 163.4 yards per game and finishing 63rd nationally. The front seven has been depleted, returns only one starter and will feature several new faces this fall. That spells disaster for the Cardinals, because they'll face some elite running backs as they roll through the meat grinder of ACC games.
Players to watch: Wide receiver Jaylen Smith and linebacker Dorian Etheridge. Smith led the team in catches and reception yards last season, hauling in 60 balls for 980 yards and seven touchdowns. He'll be the go-to receiver again this fall for the new quarterback. Etheridge led the team in tackles last season with 83, including three from behind the line of scrimmage. He will have to be the leader of the Cardinals defense this fall and guide all the young and inexperienced defenders.
The schedule: Challenging. Opening up the season against the defending national champions will be a massacre in the making. Louisville gets Florida State at home and travels to Clemson, but other than that all of the other games on the schedule are winnable.
My take: Louisville will take a huge step back this season. Replacing Jackson won't be an easy task. The defense has too many question marks for the team to think about competing for the Atlantic division crown. Louisville will be lucky to even make it to a bowl game in 2018.