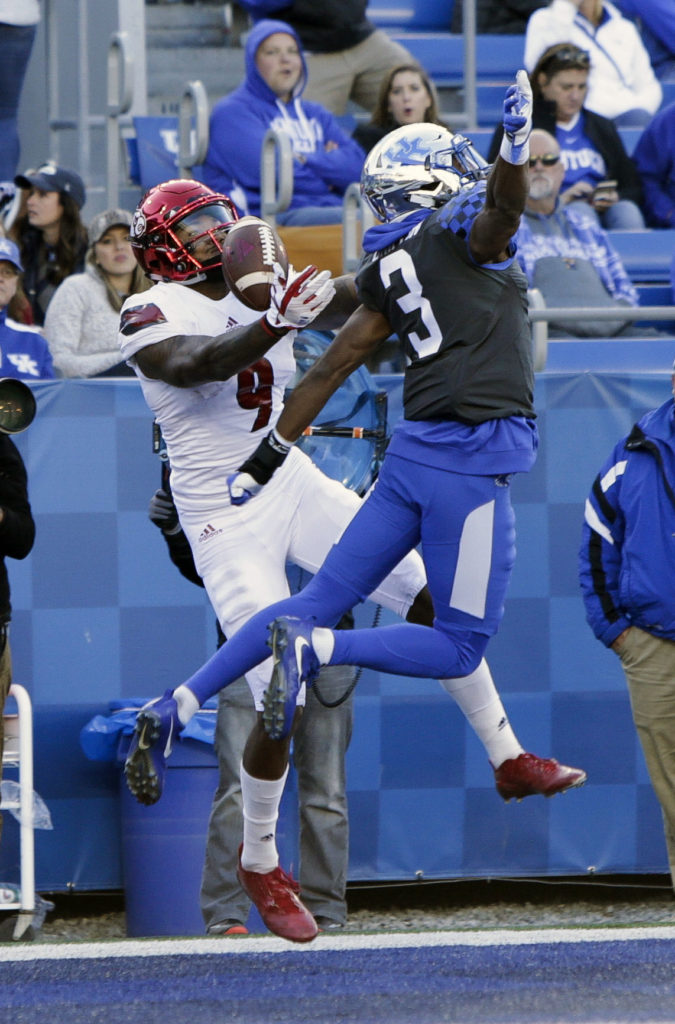 Head Coach Mark Stoops has raised the bar for the Kentucky football program after two-straight winning seasons and two bowl appearances. That's definitely a move in the right direction considering Stoops went a combined 12-24 during his first three years. The offense returns seven starters from a unit that finished 103rd nationally in total yards per game. Kentucky will be breaking in a new quarterback this fall. Junior college transfer Terry Wilson emerged from a three-way battle and will most likely be the starter for the season-opener against Central Michigan.  The defense returns eight starters and will need to drastically improve after finishing 92nd nationally in total yards allowed per game.
Team strengths: The rush offense. Kentucky finished 68th overall in rush yards per game last season and returns junior running back Kenny Snell and four starters on the offensive line. Snell rushed for 1,333 yards and 19 touchdowns in 2017. Linemen Landon Young, Logan Stenberg, Drake Jackson, Bunchy Stallings and George Asafo-Adjei have combined for 55 career starts.
Team weaknesses: The run defense. Stoops emphasized during the spring that he wants his team to improve on defending the run. Last season the Wildcats allowed an average of 94.3 rush yards per game in their seven wins, but 269.8 in the six losses. The run defense also struggled in the spring game.
Players to watch: Tight end C.J. Conrad, linebacker Josh Allen and safety Mike Edwards. Conrad led the team in receiving touchdowns and finished with 16 catches for 286 yards, averaging nearly 18 yards per catch. Allen tallied 65 tackles, including a team-high 9.5 from behind the line of scrimmage, to go along with seven sacks and an interception and was named second team All-SEC. Edwards led the team in tackles with 97, including four from behind the line of scrimmage, a sack and four interceptions, earning All-SEC honors.
The schedule: Challenging. Kentucky plays Mississippi State, South Carolina and Georgia at home. Road games against Florida, Texas A&M, Mizzou, Tennessee and Louisville will be tough.
My take: If the new quarterback finds his footing and the defense somewhat improves the Wildcats should be bowl-eligible for a third-straight year by seasons' end. Anything beyond that will be highly difficult to achieve for Kentucky.