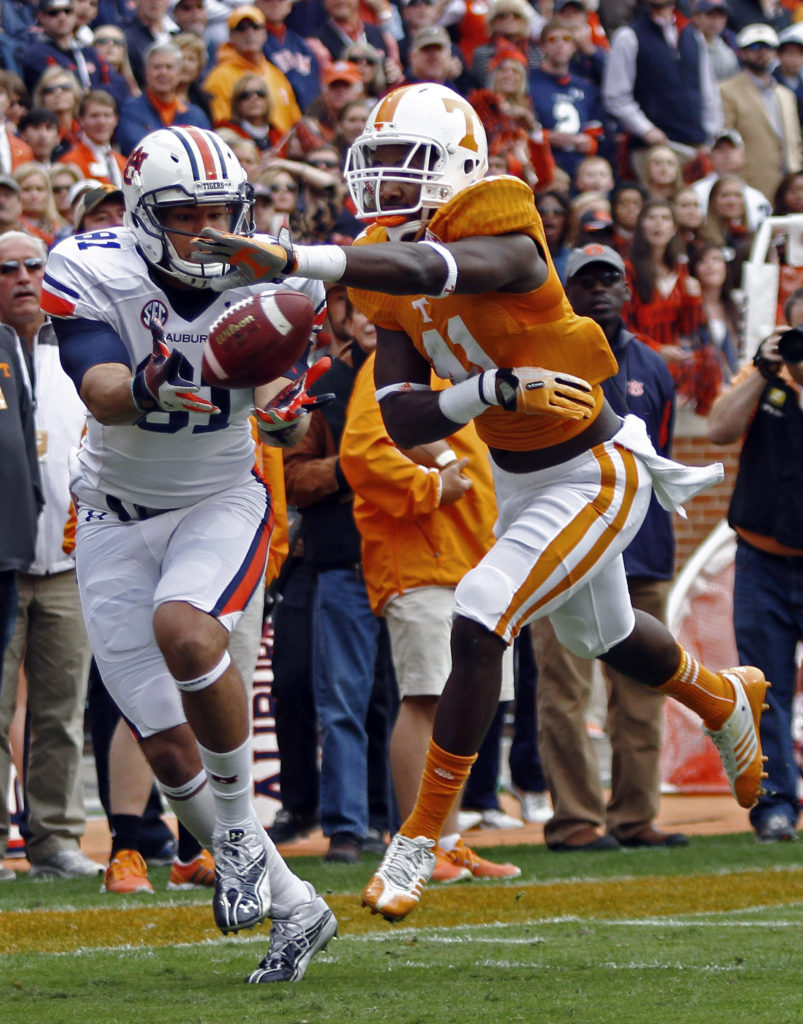 The Vols went 4-8 last season, had zero wins in conference play for the first time in school history and suffered their first losing season since 2013. That disappointment led to the firing of Butch Jones and the hiring of Jeremy Pruitt, although the hiring process was as strange as it could get. Jones didn't leave the cupboard bare, but Tennessee has some major rebuilding to do. The offense returns four starters and will feature a new starter at quarterback in sophomore Jarrett Guarantano. On defense the Vols are more experienced and return six starters, including four in the front seven.
Team strengths: Pass defense. One bright spot for Tennessee last season was finishing No. 1 in the SEC and No. 3 nationally in pass defense. Starting safeties Nigel Warrior and Micah Abernathy return and will need to lead the two new cornerbacks. Abernathy and Warrior combined for 164 tackles, including three from behind the line of scrimmage and an interception.
Team weaknesses: Offensive production. The Vols struggled mightily on offense last season, finishing dead last in the SEC in scoring and total offense. The unit is going through an entire overhaul by starting over from scratch and switching from a spread to a pro-sytle scheme. It'll be needed to have better success in 2018.
Players to watch: Quarterback Guarantano, running back Ty Chandler and linebacker Daniel Bituli. Grarantano was in a quarterback battle throughout fall camp and beat out Stanford transfer Keller Chryst to claim the starting position. He passed for nearly a 1,000 yards and two touchdowns last season. Chandler was rated as a four-star running back out of high school in 2017. The Tennessee native got his lone start against Kentucky last season and rushed for 153 yards and two touchdowns. He finished the season with 305 rush yards and added a kick return touchdown. His numbers should increase this fall now that he's the Vols' primary back. Bituli was the teams' leading tackler last season with 90 stops, including three from behind the line of scrimmage and an interception last season.
The schedule: Challenging. The Vols have a huge opener against West Virginia that should be a good measuring stick game. Tennessee goes through a tough stretch of games and face Florida, Georgia, Auburn, Alabama and South Carolina. The Vols will be lucky to come out of that stretch with just one win.
My take: This will be a major rebuilding season for Tennessee and can possibly get ugly very fast. Winning a few conference games and playing for bowl eligibility should be the goal for this young Vols team.