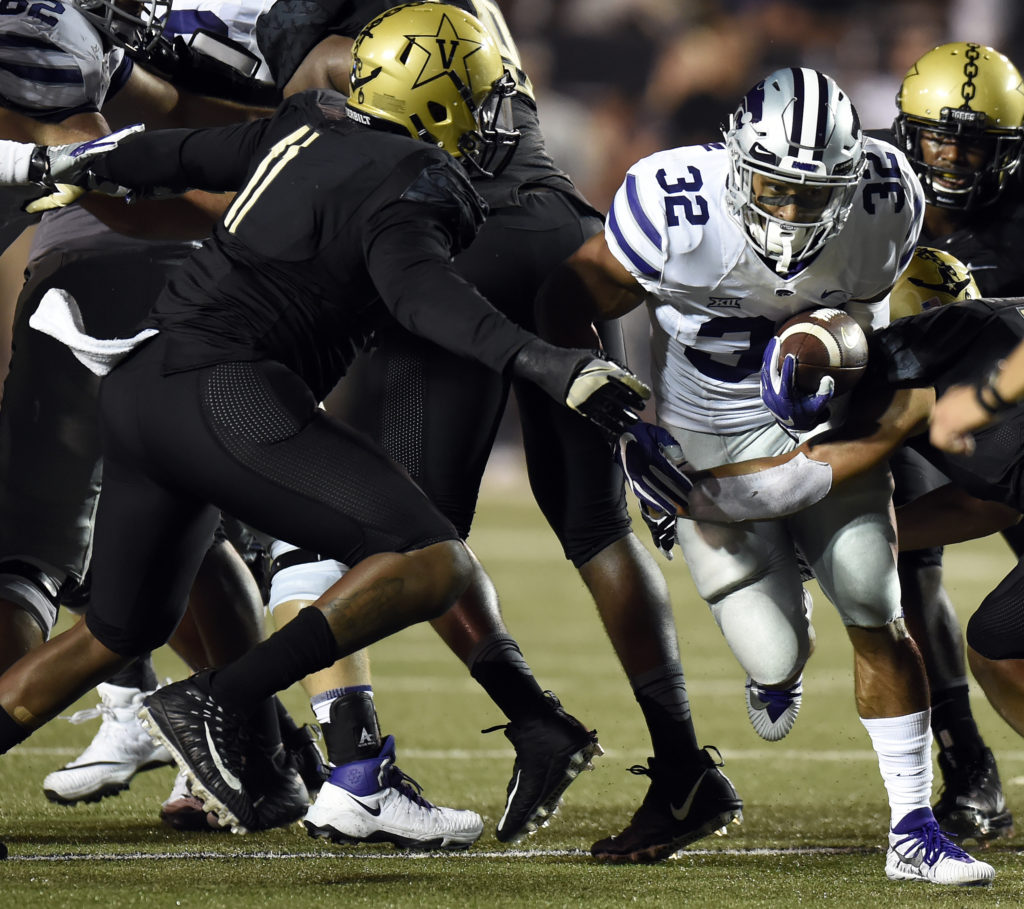 The Commodores started out last season 3-0, then lost seven of their next eight games before beating Tennessee in the season finale. I thought it wasn't enough for Head Coach Derek Mason to keep his job, but the Commodores played more competitive in their losses and showed flashes of potential from the underclassmen. Mason made changes during the off season, including giving up coordinating the defense and handed over those duties to Jason Tarver, who he coached with at Stanford. With four starters returning, it will take patience and determination from the players and coaches. To help with the loss of the schools' all-time leading rusher Ralph Webb, Mason installed an uptempo pace with the offense to help accommodate his senior signal-caller Kyle Shurmur.
Team strengths: Quarterback play and offensive line.  Shurmur passed for 2,823 yards, a school-record 26 touchdowns and 10 interceptions.  He needs 2,963 yards and 20 touchdowns to become the schools' all-time leader. Shurmur will be operating behind an offensive line that returns five starters. Justin Skule, Saige Young, Egidio Dellaripa, Bruno Reagan and Devin Cochran combined for 80 career starts. The unit only allowed 19 sacks last season, which was the third fewest in the SEC.
Team weaknesses: Inexperience at receiver. The offense lost a lot of receiving production from last season. C.J. Duncan, Trent Shurfield, and Caleb Scott combined for 120 receptions, 1,424 yards and 12 touchdowns. All of those numbers and experience will have to be replaced.
Players to watch: Wide receiver Kalija Lipscomb, defensive end Dare Odeyingbo, linebacker Charles Wright and safety LaDarius Wiley. Lipscomb is the teams' leading returning receiver with 610 yards and eight touchdowns last season. Odeyingbo tallied 36 tackles, including 11 from behind the line of scrimmage and 4.5 sacks. Wright had 43 tackles, 10.5 for loss and nine sacks last season. Wiley is the teams' leading returning tackler with 88 and had an interception.
The schedule: Challenging. Vanderbilt gets South Carolina, Florida, Ole Miss and Tennessee at home. The road slate is brutal traveling to Notre Dame, Georgia, Kentucky, Arkansas and Mizzou.
My take: Vanderbilt should be able to make it to a bowl game this season. With a record-breaking quarterback and a defense that has potential to be best under Mason, don't be surprised if the Commodores have a season to remember. There was a reason Mason remained around for another year.