North Carolina Team Preview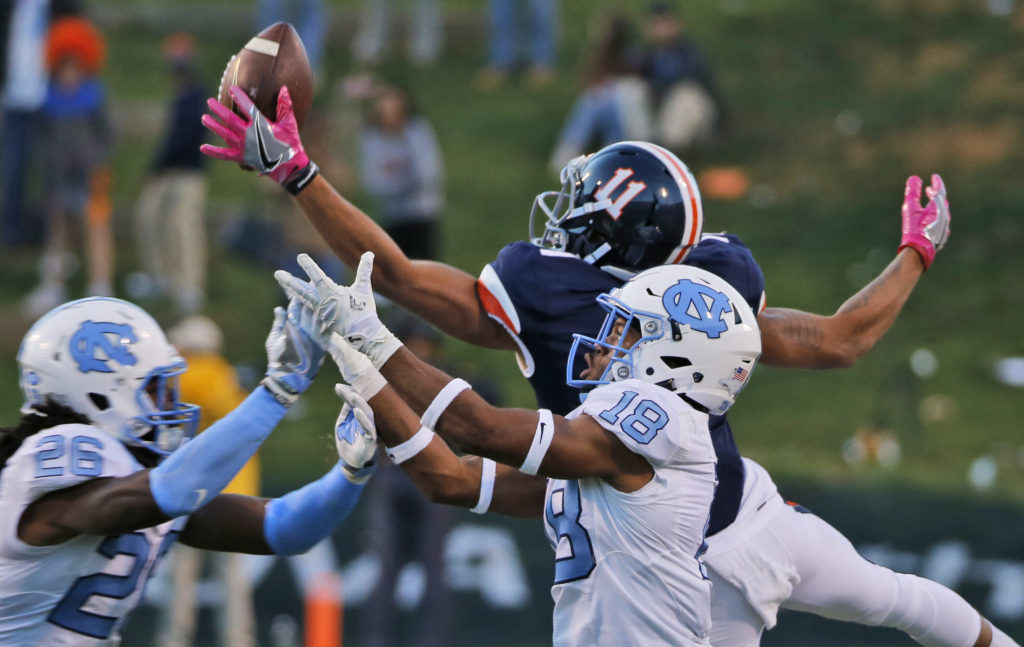 The Tar Heels had a tough season in 2017, going 3-9, which was the programs' worst record since 2006. Instead of the focus being on the football team in fall practice, all the attention was on Head Coach Larry Fedoras' comments about the new rules implemented in the game for this fall. On the football side of things North Carolina returns five starters on offense, including its quarterback, running back, wide receiver and right tackle. Fedora is known for having a productive offense, but the Tar Heels finished 96th nationally in total offense last season. The defense didn't fare any better, finishing 99th nationally in total defense, but returns seven starters.
Team strengths: The defensive secondary. North Carolina finished 63rd nationally in pass defense last season, but returns three starters in the secondary. 2018 projected starters J.K. Britt, Myles Dorn, K.J. Sails and Partice Rene combined for 176 tackles, including six from behind the line of scrimmage and three interceptions.
Team weaknesses: The offensive line. North Carolina struggled in pass protection and couldn't open any holes for the running backs last year and the offense finished 90th nationally in rush yards per game.  Only one starter returns from that unit, which spells for disaster when the Tar Heels face opposing defensive linemen with a pulse.
Players to watch: Quarterback Chazz Surratt, wide receiver Anthony Ratliff-Williams, linebacker Cole Holcomb and safety Dorn. Surratt threw for 1,342 yards and eight touchdowns and added 210 yards on the ground and five rushing scores. Ratliff-Williams led the team in receptions, receiving yards and receiving touchdowns with 35 catches, 630 yards and six scores. Holcomb led the team in tackles with 93, including 2.5 from behind the line of scrimmage last season. Dorn had 71 tackles, including 2.5 from behind the line of scrimmage and two interceptions.
The schedule: Manageable. North Carolina's tough road games are at California and Miami, but all the others are winnable. The Tar Heels get Pitt, Virginia Tech, Georgia Tech and NC State at home.
My take: The Tar Heels need major rebuilding on both sides of the ball. This team will struggle to become bowl-eligible for the second-straight year. This may be Fedora's last year on the sidelines if North Carolina doesn't significantly improve.